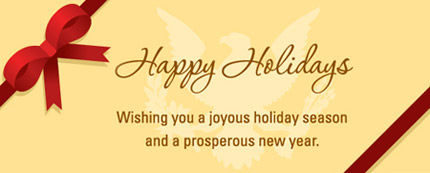 Q&A with David Monkman, President
and CEO of the National Business
Incubation Association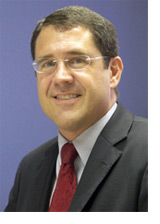 David Monkman
David Monkman has served as president and CEO of the National Business Incubation Association since August 2009. He has more than 20 years of experience as a specialist in emerging businesses, small and medium enterprise development, and financial analysis, including 10 years spent working in South Asia, Southern Africa and Western Europe. Monkman, who holds a master's degree in economics from the London School of Economics, also has worked for the United States Agency for International Development (USAID), the Asian Development Bank, the European Commission and various trade associations as an independent consultant. As founder of the South Africa-based AniCap Venture Partners, he developed three major economic development initiatives to develop trade and capacity of black-owned small enterprises.
Q. How does NBIA support entrepreneurs and small businesses?
A: Business incubation is a business support process that accelerates the successful development of start-up and fledgling companies by providing entrepreneurs with targeted resources and services tailored for growing firms. These services are usually developed or orchestrated by incubator management and offered both in the business incubator and through its network of contacts in the community. A business incubator's main goal is to produce successful firms that will leave the program financially viable and freestanding. These incubator graduates have the potential to create jobs, revitalize neighborhoods, commercialize new technologies, and strengthen local and national economies.
With more than 1,900 members in over 60 nations, the National Business Incubation Association provides business incubator managers and developers with information, education, advocacy and networking resources to help them better do their jobs. NBIA's mission is to advance the business creation process to increase entrepreneurial success and individual opportunity, strengthening communities worldwide. To accomplish this mission, NBIA serves as a clearinghouse of information on incubator management and development issues. The association engages in many activities that support members' professional development, including organizing conferences and specialized trainings, conducting research and compiling statistics on the incubation industry, producing publications that describe practical approaches to business incubation and consulting with governments and corporations on incubator development.
Q. Discuss the types and role of incubators. How do they assist in growing fledgling companies beyond the initial start-up phase?
A: Business incubators support the development of entrepreneurial companies, helping them survive and grow during the start-up period, when they are most vulnerable. Through the assistance and training they provide firms during start-up, they also help entrepreneurs develop the business skills they need to grow their firms once they graduate from the program.
Business incubation programs vary in the way they deliver their services, in their organizational structure and in the types of clients they serve. Highly adaptable, incubators have differing goals, including diversifying rural economies, providing employment for and increasing wealth of depressed inner cities, and transferring technology from universities and major corporations. Incubator clients are at the forefront of developing new and innovative technologies – creating products and services that improve the quality of our lives in communities around the world.
The earliest incubation programs focused on a variety of technology companies or on a combination of light industrial, technology and service firms – today referred to as mixed-use incubators. However, in more recent years, new incubators have emerged targeting industries such as food processing, medical technologies, space and ceramics technologies, arts and crafts, and software development. Incubator sponsors have also targeted programs to support microenterprise creation, the needs of women and minorities, environmental endeavors and telecommunications.
Most U.S. business incubators are nonprofit organizations focused on economic development, although a small percentage are for-profit entities, usually set up to obtain returns on shareholders investments. More than half of the incubators in the U.S. are mixed-use programs that assist a range of early stage companies, while more than one-third focus on supporting technology businesses.
Although business incubators aim to graduate successful firms after the incubation period is over, many incubators continue to maintain relationships with graduates after they leave the program. Most postincubation programs focus on retaining graduate companies and jobs in an incubator's community and/or helping graduate companies survive and grow once they're on their own. These programs take the form of continuing services tailored to graduates or an incubator-owned or managed facility that's made available to graduates.
Q: Are business incubators integral to turning around the struggling U.S. economy? What services do they provide?
Because they provide assistance and guidance to entrepreneurs who are creating new businesses and generating new jobs, business incubators are key players in turning around the struggling U.S. economy. Two recent EDA-funded studies highlight the role incubation programs can play in generating economic growth and demonstrate that well-operated business incubators are the most cost-effective economic development tool. As highlighted in this newsletter, "Incubating Success: Incubation Best Practices That Lead to Successful New Ventures" confirms that business incubation contributes to entrepreneurial success, demonstrates that the most successful incubators employ best practices, and shows that incubator programming and management have the greatest impact on client success.
According to "Construction Grants Program Impact Assessment Report," a study conducted for EDA by Grant Thornton in 2008, business incubators provide communities with significantly greater results at less cost than do any other type of public works infrastructure project. In the study of the economic impacts and federal costs of EDA construction program investments, researchers found that business incubators are the most effective means of creating jobs – more effective than roads and bridges, industrial parks, commercial buildings, and sewer and water projects. In fact, incubators provide up to 20 times more jobs than community infrastructure projects (e.g., water and sewer projects) at a cost of $144 to $216 per job compared with $2,920 to $6,872 for the latter.
Critical to the definition of an incubator is the provision of management guidance, technical assistance, and consulting tailored to young growing companies. Incubators usually also provide clients access to appropriate rental space and flexible leases, shared basic business services, and equipment, technology support services and assistance in obtaining the financing necessary for company growth.
Q: EDA investments have supported the creation of incubators across the country to help spur job creation and economic growth. How can the public and private sector better collaborate?
"Incubating Success" found that only three of the 49 top-performing incubation programs in the study operate without public sector support from local government agencies, economic development groups, colleges or universities, or other incubator sponsors. This finding demonstrates the importance of continued public support for incubation programs over time. However, that's certainly not to say that the private sector doesn't play an important role in the development of successful incubation programs.
In many communities across the United States, public and private partners work together effectively to increase the likelihood of success of early-stage businesses. Many of the nation's most successful incubation programs engage the business community regularly in multiple ways, including providing equity investment in incubator clients, serving as mentors to entrepreneurs, or providing free or discounted professional services through the incubator's service provider network. 
Successful incubation programs help create a strong business community, which benefits both the public sector and the private sector in a region. But while the two groups might have the same ultimate goal of creating successful incubation programs and strengthening the region's economy, they often have different motivations. Most nonprofit incubators are economic development tools designed to create jobs and wealth in their communities, so their public sector stakeholders measure the return on their investment in those terms. However, the private sector usually takes a more business-focused view of ROI, focusing on earning profits and reducing risks.
To work together most effectively, the public and private sectors must recognize that the easiest collaborations will likely come through working to build a stronger business community that will benefit both early-stage incubator clients and the region's existing businesses. This could come through creating policies to reduce the risk of investment in early-stage companies; considering spending and taxing policies that help foster innovation and reduce costs for high-growth businesses; and providing incentives for existing businesses to invest their time and expertise to help develop the region's entrepreneurial community. Through such efforts, the public and private sectors can work together to grow successful incubator clients that are likely to remain in the community, leading to the continued growth of the region's economy for years to come.
Spotlight

INCUBATING SUCCESS: Incubation Practices That Lead to Successful New Ventures
By Lawrence A. Molnar, Director, Center for Business Acceleration and Incubation Studies Associate Director, Institute for Research on Labor, Employment and the Economy University of Michigan
With the help of targeted business assistance, entrepreneurs are better prepared to turn business ideas into successful new ventures that have a greater-than-average chance of success. Since the first business incubator opened in Batavia, N.Y., in 1959, business incubation programs have helped new business owners access the resources and assistance they need to grow successful firms. For more than 50 years, these programs have played an important role in turning around struggling economies, creating jobs and encouraging innovation.
But how can business incubators best help start-up companies succeed? That's what this study set out to examine. Funded by the U.S. Department of Commerce Economic Development Administration (EDA), Incubating Success is one of the first studies to use a rigorous methodology to ensure that the programs surveyed meet a minimum threshold of what an incubator is (and is not).
This study looks at how incubation programs operate and how their client companies perform, as measured by a number of outcomes. Specifically, Incubating Success examines the relationship between incubator best practices and the stability and success of the firms that have moved out of – or graduated from – the incubation program. The study also tests the level of impact each best practice has on the success of graduated firms
Using statistical analysis of data about established U.S. incubators, as well as a closer examination of the 49 top-performing programs, Incubating Success identified which program goals, management practices, services, operational structure, advisory board composition and other incubation activities contribute most to incubator client success as listed here
Special Feature
For Homegrown Jobs, Look To Innovation Ecosystems
Fed By Universities And Talent

By Dr. Krisztina Holly, Vice Provost for Innovation, University of Southern California Member of the National Advisory Council on Innovation & Entrepreneurship (NACIE)
Just like any ecology, a robust innovation ecosystem depends on a complex interplay: human capital, financial capital, intellectual capital, and social capital all work together to create sustainable environment for the economy to thrive. The investment, entrepreneurial, and non-profit communities are all critical elements that, along with a foundation of functional government and exceptional universities, build a bridge between ideas and economic impact.
To create jobs, economic development efforts should refocus regionally on innovation-based economies, which have high growth potential, and focus on people rather than infrastructure. The most effective investment of these dollars is on the development of talent and the networks among innovators, investors, and entrepreneurs on the local level.
Higher education plays a vital and extensive role in driving innovation in the United States so government should look to research universities as a foundation of these regional networks. They offer a vast research base (a total of $50 billion nationwide), the ability to teach and develop a fresh new workforce (3 million graduates each year), the ability to convene disparate expertise, and a deep commitment to the local community.
Businesses are the key piece of the system, but there are only three sources of companies: they can be transplanted, which is done at the expense of other regions and can be very costly if incentive packages are involved, or they can be nurtured from the seed stage and homegrown. It's our view that the latter is the best long-term strategy for sustainable regional employment and economic growth.
Startup companies are the cornerstones of employment in the United States; without startups there would be no job growth, according to a 2010 Kauffman Foundation study. University spinouts, defined as startup companies that arise from university research, are particularly high growth. In a 2004 book "Academic Entrepreneurship," author Scott Shane concluded that university spinouts are more than 100 times more likely to go public than an average startup in the United States.
It should follow that high growth university startups can attract robust financing, and at USC this does appear to be the case, with 39 of our startups raising more than $800 million in the past 15 years.  And these companies appear to be "recession-proof," with nearly $400 million invested into USC startups in the past three years, during one of the most devastating recessions in American history. The funding raised by these startups is being invested both directly and indirectly in high-quality jobs today, and in product development, marketing, and sales that support sustainable job creation tomorrow. Therefore, university spinouts are exactly the kinds of high-growth companies needed to produce to attain sustainable employment in a region.
Unfortunately, the data also show a troubling fact: increasingly, USC startups are leaving Los Angeles—many even leaving the country—in search for capital and talent. Although a decade ago more than 70% of startups established in LA, now more than two-thirds are leaving.
What scares business away? Many contend taxes or regulatory issues are to blame for a stagnant business climate in California. But a recent USC survey of alumni indicate that founders of new businesses deciding where to launch may be more concerned with being close to customers, and with the lifestyle, culture, and the community in which they live and work, than a friendly regulatory environment or tax incentives.
The silver lining is that the USC spinoff companies in our study mostly stayed and grew in the same city where they were established. So if we can create the environment that makes it attractive for university spinoffs to start local and stay local, they create a self-reinforcing innovation ecosystem that enables scientists to continue to participate in the innovation process, experienced entrepreneurs to mentor the next generation of founders, and entrepreneurs to have the freedom to take risks and fail in anticipation of always having another opportunity to join a new company.  In a robust ecosystem, even business failures are valuable, as they become the "mulch" for the next generation and entrepreneurs feed back into the next batch of startup companies.
Many regions have invested a great deal of resources into research parks, or for tax incentives and tenant improvements to move a company from one city to another. But the real key infrastructure for innovation is people and networks.
One of the best ways to deepen networks and accelerate innovation locally is to establish proof-of-concept funding and mentoring programs to attract innovators, investors, entrepreneurs, and industry that will further develop these networks. I proposed one model two years ago in a policy paper called "IMPACT: Innovation Model Program for Accelerating the Commercialization of Technologies."
In today's search for job creation, economic development plans rightly look to the private sector. Yet if we look solely to established industry, we are missing a large part of the answer. The United States must refocus its economic development strategy toward self-reinforcing local and regional innovation ecosystems with universities and new ventures at their core.
It's the difference between transplanting a single mature tree and planting thousands of seeds that will grow into a luscious and sustainable garden of economic activity.