Q&A: Regional Development and the Revitalization of American Manufacturing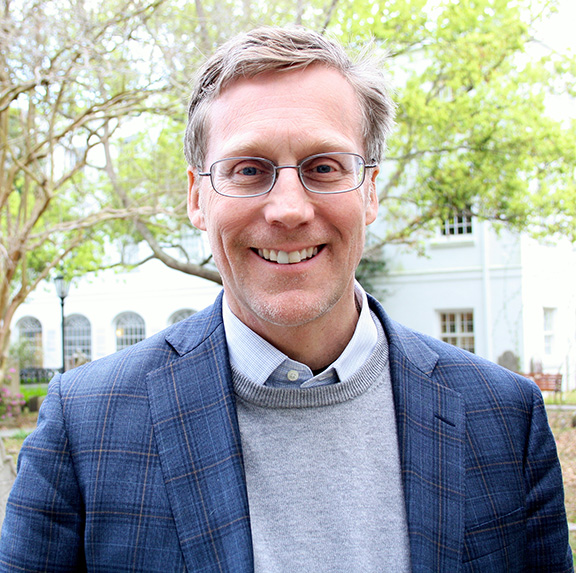 Mark Muro, senior fellow and director of policy at the Brookings Institution's Metropolitan Policy Program
Mark Muro is a senior fellow and the director of policy at the Brookings Institution's Metropolitan Policy Program, where he manages the program's public policy analysis and leads its Next Economy Initiative. Currently he is leading a series of analyses focused on North American "advanced industries"—that is, industries characterized by the development and deployment of new technologies. He recently answered some questions about revitalizing the U.S. manufacturing sector and the importance of regional strategies in achieving this.
Question: In your work at the Brookings Institution you've talked about revitalizing American manufacturing and the needs of the "next economy." What are those needs and the long term impact to the nation's global competitiveness?
A: America needs to revitalize its manufacturing sector for many reasons, not the least of which is the fact that a solid production base is necessary to maintain the nation's innovation prowess, which everyone agrees is essential. But there is a broader imperative for maintaining and expanding U.S. leadership in advanced manufacturing. This owes to the fact that expanding our manufacturing base is critical to renovating the nation's flawed growth model. The Great Recession, after all, reflected the breakdown of the old model. For too long, the United States has glorified consumption over export-oriented production; speculation over investment; financial engineering over real engineering. However, since the 2008 crash, we and others have been calling for embrace of a new model—one oriented more toward innovation and engineering and production and exports; one that might improve the nation's woeful negative trade balances and somewhat "rebalance" the nation's consumption-heavy economy. For that reason, we think investing in what matters, seeking to renew our manufacturing sector, and committing to boost exports are hugely important aspects of getting our house back in shape. So you see: Bolstering the manufacturing sector is important in itself, but looms large in broader efforts to renew the nation's economy.
Q: You have expressed support for the U.S. Commerce Department Economic Development Administration's Investing in Manufacturing Communities Partnership (IMCP)—an Obama administration initiative that will help accelerate the resurgence of manufacturing and create jobs in cities across the country—and you have have emphasized the importance of the local and regional focus, as well as the need to embed regional advanced industry hubs in their surrounding industry clusters and supply chains. Why is supporting bottom-up, regionally-focused cluster strategies important, and how successful are they in stimulating economic activity in the United States?
A: Getting the strategy right in localities is important because that's where the firms and clusters and supply chains are. But that's obvious. Let's go farther. Designing strategies and initiatives with their regional impact in mind is critical because innovation and its deployment does not happen just anywhere. It happens in places, most notably within metropolitan regions, where firms and workers tend to cluster in close geographic proximity, whether to tap local supplier networks, draw on local workers, or profit from formal and informal knowledge transfer. If properly channeled, these "co-location synergies," as the NIST economist Greg Tassey has dubbed them, will ensure that value added through innovation spreads through and remains within the domestic manufacturing supply chain. Nor is this only a "soft" benefit. Increasingly the literature confirms that such local synergies—accumulated region by region—yield real economic benefits: increased patenting, faster new business formation, enhanced growth. In sum, regional strategies look like a very shrewd way to encourage collaboration on critical challenges, spur knowledge transfer, and help reinforce regional synergies for the nation's benefit. Let's launch some more of them!
Q: In a recent op-ed you noted that "If U.S. regions—working with their states and the federal government—can bolster the density, efficiency, and vitality of the nation's regional industrial clusters they will add to overall advanced industry competitiveness." Expand on this thought.
A: Optimizing the performance of our regional clusters and supply chains isn't just a "nice thing to do" for U.S. cities and metropolitan areas. Instead, it's a critical strategy for boosting the performance of firms, industries, and the national economy. More and more advanced firms are deciding where to locate facilities and hire workers based on the quality of local regions' innovation scenes, information flows, their institutions. They want to know about the health and vitality of what the Harvard Business School scholars Gary Pisano and Wily Shih call the local "industrial commons" and others the local "ecosystem." So the more effectively states and Washington work to support the vitality of these local ecosystems the more we may begin to see the revitalization of our regional industrial centers—and the emergence of new ones. So there's a fascinating truth here: To boost the nation's competitiveness we need to go through America's diverse, resurgent regions. I think it bodes well that the EDA is trying to do that.
Highlight
EDA's 2012 Annual Report Published
With $297 Million Invested in 674 Projects during Fiscal Year 2012, EDA Continued Its Strong Support of Regional Business Growth and Job Creation
In fiscal year 2012, EDA awarded approximately $297 million to support 674 investments through its Economic Development Assistance Programs and disaster relief funding, according to its just-released annual report to Congress.
"The success of these investments shows that when the right partners in regional economic ecosystems come together and increase their level of interaction, good things happen for job creation, investment, and improved prosperity," said Deputy Assistant Secretary Matt Erskine. "It is through such efforts that EDA is working to ensure that America is not just able to face the challenges of the 21st century economy, but to prosper and grow for years to come."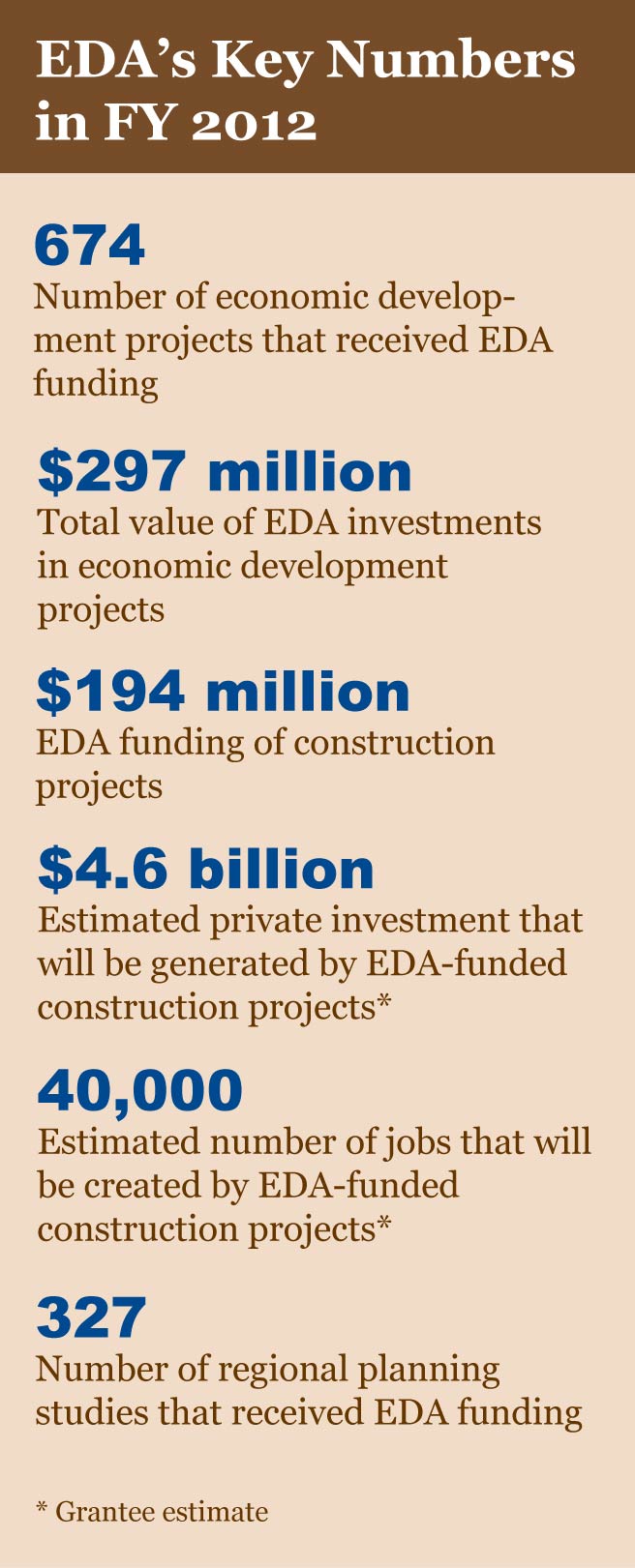 The successes of two key Obama administration initiatives that EDA led in FY 2012, both of which focused on supporting regionally-based development efforts, are featured in the report: The Rural Jobs and Innovation Accelerator Challenge and the Advanced Manufacturing Jobs and Innovation Accelerator Challenge.
The Rural Jobs and Innovation Accelerator Challenge marshaled the resources of EDA and nine other federal agencies to make $9 million worth of investments in 13 organizations across the country. Likewise, the Advanced Manufacturing Jobs and Innovation Accelerator Challenge brought together EDA and five other federal agencies to award $20 million to 10 public-private partnerships.
These two challenges are making long-term investments to better equip America's regions to compete in both the domestic and global marketplaces. And they build on EDA's nearly 50-year history of supporting regionally-driven economic development strategies by focusing on creating opportunities that encourage regions to plan for their long-term stability, build on their unique assets, and create the conditions for the private sector to flourish and create jobs.
EDA's investments in FY 2012 included construction projects that many communities determined would enhance their local economic development efforts. These investments totaled approximately $194 million and are expected to help create or retain approximately 40,000 jobs and generate nearly $4.6 billion in private investment, according to grantee estimates.
Another important aspect of EDA's accomplishments detailed in the report is how the agency responded to the needs of local communities by funding regional planning strategies that are helping them make smart decisions regarding their long-term economic growth. In FY 2012, EDA made 327 awards to regions and communities, providing them with $29 million to develop such plans.
This year's annual report is an exclusively web-based resource. By means of an interactive map of the United States it provides readers with the ability, with one click, to quickly retrieve a summary of EDA's FY 2012 investments in any given state as well as information on a featured investment there. The traditional sections of EDA's annual report—such as tables listing investments by state, program overviews, etc.—continue to be available in this new format.
The purpose in publishing this way was to provide readers with a greater level of interactivity and usefulness. Rather than simply providing general information about EDA's programs and initiatives, this format more readily provides detailed information at the local level, along with a concrete example of what EDA is doing there, to more vividly demonstrate the impact of its programs.
To see EDA's FY 2012 annual report, visit the EDA webpage.
Spotlight
Penny Pritzker Sworn in as 38th U.S. Secretary of Commerce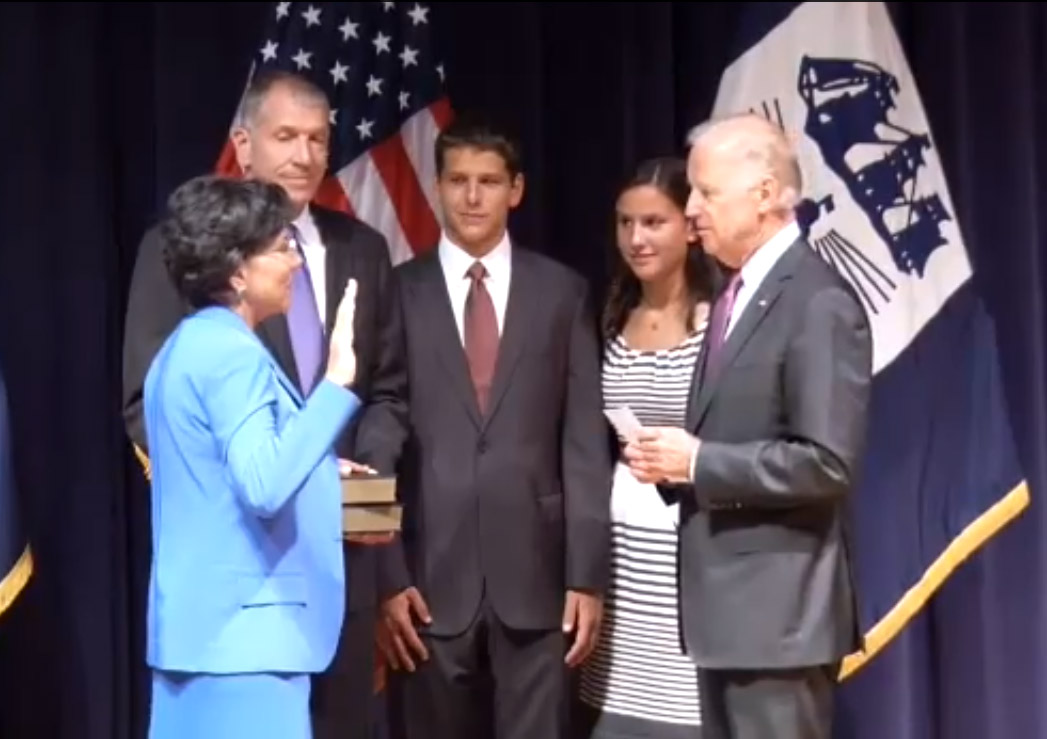 Penny Pritzker was sworn in as the nation's 38th Commerce Secretary on June 26, 2013. As a key member of President Obama's economic team, Secretary Pritzker will lead the Department of Commerce in carrying out the important work that gives entrepreneurs and businesses the tools they need to create jobs and keep the American economy growing, two of the administration's highest priorities. She will also work extensively with the business community, bringing their concerns and ideas to the forefront.
"It is an honor to join President Obama's economic team as Secretary of Commerce," said Secretary Pritzker. "The Department of Commerce provides many unique assets that are critical to strengthening our economy, creating jobs, and ensuring America's competitiveness—from support for manufacturing and exports, to the promotion of innovation, to the economic data that startups and businesses rely on. Our Department stands ready to serve as an active partner to the business community as we work together to continue building a 21st century American economy."
For more information, visit the Department of Commerce's website.
Success Story
EDA Investments: Supporting Entrepreneurship and Job Creation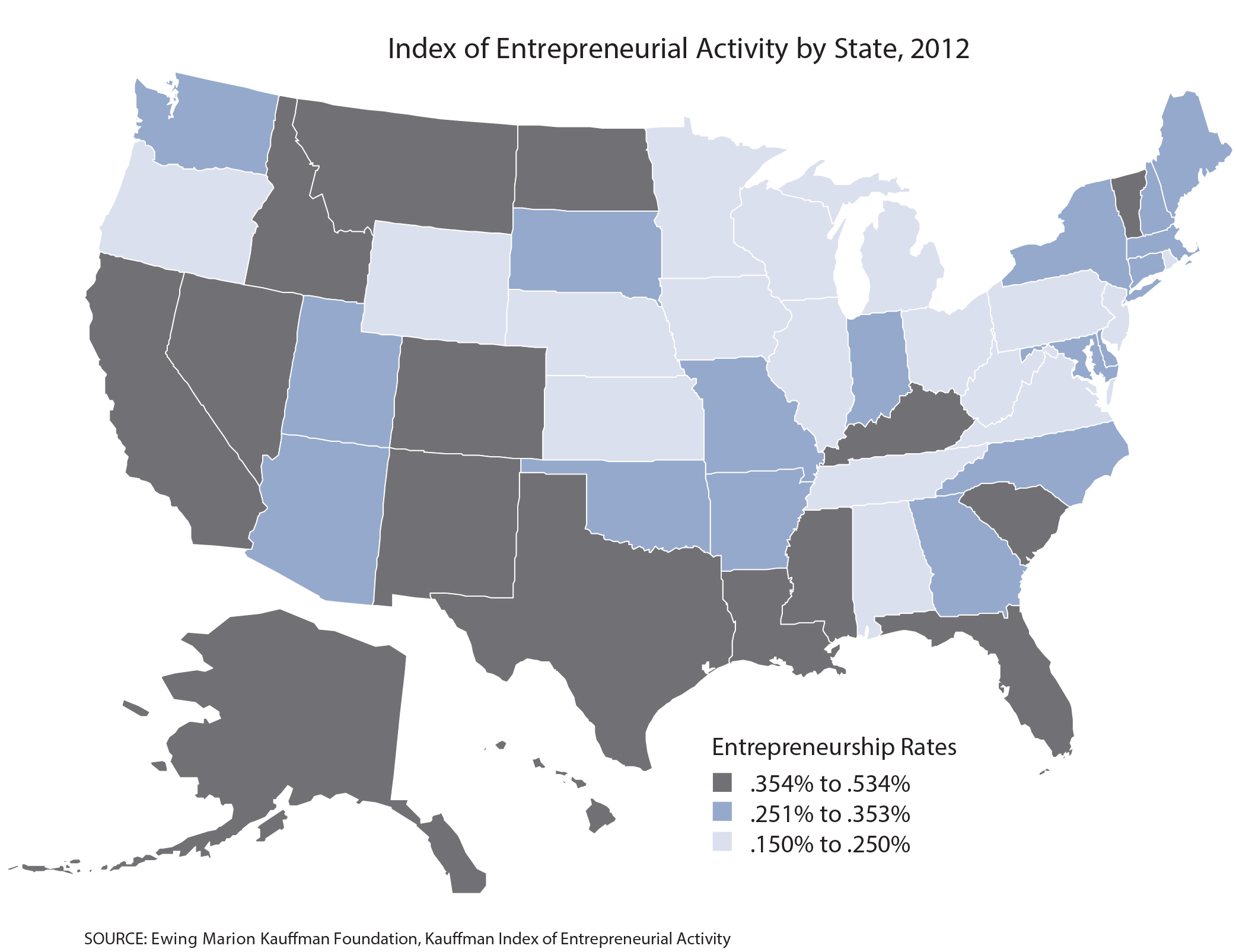 What do the states of Montana, Vermont, New Mexico, Alaska, and Mississippi have in common? They are, according to a report published this spring by the Kauffman Foundation, Index of Entrepreneurial Activity, 1996–2012, the states that posted the highest rates of entrepreneurial activity in 2012.
According to the Kauffman Foundation report:
Montanans operate 530 businesses per 100,000 adults, Vermonters and New Mexicans operate 520 businesses per 100,000 adults, and Alaskans and Mississippians operate 430 businesses per 100,000 adults.

A most important measure—the formation of businesses with employees—held steady from 2011 to 2012: At 0.11 percent (meaning 11 employer businesses per 100,000 individuals), an average of 193,000 new employer businesses were formed each quarter in 2012.
This is important, and good, news about our economy. And these states should be applauded for what they are doing to foster entrepreneurship, which is a driver of economic growth and prosperity.
Support for entrepreneurship is a central part of the Economic Development Administration's mission as it works to establish a foundation for sustainable job growth and the building of durable regional economies throughout the United States.
Last November, when he proclaimed National Entrepreneurship month, President Obama noted that "because the new businesses created by entrepreneurs are responsible for most of the new jobs in our country, helping them succeed is essential to helping our economy grow." Through its investments and partnerships, EDA is helping to deliver on that promise.
Special Features
Funds Available for Communities Facing Defense Cuts
The U.S. Department of Defense (DOD) is offering funding for community planning assistance and economic diversification in response to reductions or cancellations in defense spending. Funding is being made available through DOD's Office of Economic Adjustment (DOD-OEA). Proposals for funding will be considered on a continuing basis, subject to available appropriations, and a decision will be made within 30 business days of receipt of a complete application. For details, visit DOD-OEA's website or consult the June 17, 2013 Federal Register notice.
U.S. Department of Labor Announces $58 Million in Grants for Worker Retraining
The U.S. Department of Labor's Employment and Training Administration (ETA) announced on June 26 that it had awarded $58 million in funding to 30 states for expanded training of dislocated workers so they can acquire industry-recognized credentials that lead to new career opportunities. The grants will support on-the-job training, registered apprenticeships, and other approaches that connect individuals with employers, with a focus on providing these services to those in long spells of unemployment.
States were invited to apply for the one-time funding in May and were asked to prioritize training efforts on workers who have been unemployed for 27 weeks or longer and were also encouraged to provide services to workers who are likely to soon exhaust their unemployment insurance benefits.
For more information about the grants, including the amounts allocated to each state, visit the ETA's website.