The Mission of the Economic Development Administration (EDA) is to lead the federal economic development agenda by promoting innovation and competitiveness, preparing American regions for growth and success in the worldwide economy. The agency has a competitive grant process and has established the following investment priorities as criteria: collaborative regional innovation, public/private partnerships, national strategic priorities, global competitiveness, environmentally sustainable development, and economically distressed and underserved communities.
Message From Deputy Assistant Secretary
Matt S. Erskine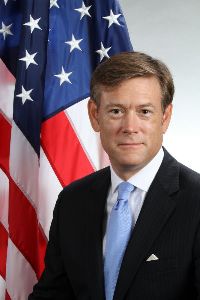 Dear Friends,
Happy New Year!
As we look forward to a prosperous 2014, we should all be encouraged by the continued strengthening of our national economy.
In 2013, U.S. businesses created 2 million jobs, bringing the total of jobs created in the last four years to 8 million. Our economy is growing at a stronger pace. The unemployment rate has steadily fallen to its lowest point in five years. Importantly, our fiscal situation is firmer, with deficits that are now less than half of what they were when President Obama took office.

These numbers are impressive and provide hope. We also know there is more to do to restore opportunity and broad-based growth for every American. EDA stands ready, as it has over the last five decades, to work with our partners and stakeholders to help drive economic growth and increased prosperity.
Our Q&A with Doug O'Brien, Deputy Under Secretary for USDA Rural Development, highlights the collaboration between EDA and USDA Rural Development to strengthen America's vital rural communities and regions.
Our featured success story on the work of the Arizona Furnace Technology Transfer Accelerator discusses how a relatively small EDA technical assistance investment supported a bottom-up approach to license and commercialize the work of research institutions for high growth startup businesses. The successful Furnace program is being looked at closely by others and will be replicated as a best practice.
This month, our newsletter spotlight features an opinion piece written by Commerce Secretary Pritzker in the U.S. Mayor newspaper. Secretary Pritzker outlines how the Investing in Manufacturing Communities Partnership, a key part of her "Open for Business" Agenda, will reward regional economic development best practices through a synchronized, multi-agency approach.
Also, be sure to review the Highlight section in this issue to learn about new projects being supported through the Virginia Innovation Partnership. The Partnership was created in 2012 as part of the i6 Challenge and provides funding that allows university researchers to advance early-stage work through the "proof of concept" stage, in which they establish its commercial potential.
Thank you for your interest in our work at the U.S. Economic Development Administration, and thank you for your partnership.
The EDA family wishes you a happy, healthy, and prosperous New Year.
We look forward to working with you to grow our economy in the New Year.
Q&A: Doug O'Brien, Deputy Under Secretary for USDA Rural Development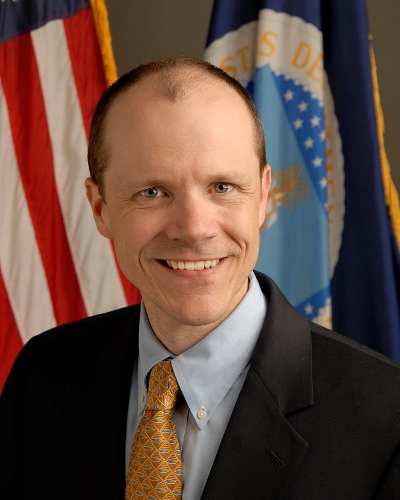 Doug O'Brien, Deputy Under Secretary for USDA Rural Development
Doug O'Brien, J.D., LL.M., grew up on a diversified farm in Iowa and has dedicated his career to agriculture and rural policy. He was appointed Acting Under Secretary for USDA Rural Development on May 6, 2013. His team partners with rural communities on housing, community facilities, utilities, and other services that increase residents' economic opportunities and improve their quality of life. Rural Development also provides technical assistance and financial backing for businesses and cooperatives that create quality jobs in rural areas.
Prior to his appointment, O'Brien served as a Senior Advisor to Secretary Tom Vilsack, and Chief of Staff to Deputy Secretary Kathleen Merrigan. Before joining the United States Department of Agriculture, O'Brien served as the Assistant Director at the Ohio Department of Agriculture. O'Brien has also served as Senior Advisor to Iowa Governor Chet Culver, Interim Co-Director for the National Agricultural Law Center in Fayetteville, Ark., and Senior Staff Attorney at the Drake Agricultural Law Center in Des Moines, Iowa. He is former counsel for the U.S. Senate Agriculture Committee.
Question: What is USDA Rural Development's role in supporting economic development of our nation's rural communities?
Rural Development (RD) has 400 offices throughout America to deliver more than three dozen programs that improve the quality of life and create economic opportunity. RD's role is to help communities, businesses and families in rural America thrive. We do this by financing housing, infrastructure and small businesses with grants, direct loans and loan guarantees. In 2013, RD invested approximately $33 billion in rural communities and currently holds a portfolio of $193 billion.
Q: In recent years, rural communities have experienced strong job growth, particularly in the manufacturing and clean energy sectors. What are the underlying factors in this growth and how is your agency supporting it?
Manufacturing has always been a pillar of the rural economy, and the resurgence of manufacturing jobs has brought back good year-round employment opportunities in many rural places. Rural America features an excellent workforce, a relatively low cost structure, and the quality of life that many people want to enjoy, so it is a natural that new manufacturing jobs are going to rural places. Also, the renewable energy sector has seen significant growth in recent years because of technology improvements and increasing demand for sustainable American-made energy products from renewable sources. USDA has a number of programs that have helped spur this growth by supporting different parts of the supply chain – from the researchers, to the farmers, to the large biorefineries that use farm produced biomass to manufacture energy. RD has also been able to help more than 7,000 small businesses and farmers construct small renewable projects – wind turbines, geothermal, anaerobic digesters, solar – so they can create their own energy and improve their bottom lines.
Q: Under President Obama's leadership, federal agencies are working together to better support bottom-up plans to spur economic and job growth. What multi-agency initiatives has USDA-Rural Development been involved in, and what are some of the successes you have had?
The Obama Administration has featured a number of successful partnerships that have resulted in improved program delivery. For example, in 2012, USDA partnered with the Economic Development Administration (EDA) and a number of other agencies on the Rural Jobs and Innovation Accelerator. We aligned a number of RD grant programs to streamline the way rural regions sought support for regional economic strategies. We have also worked closely with many agencies in the White House Rural Council, chaired by Agriculture Secretary Tom Vilsack, to ensure that federal agencies that work in rural places are implementing programs most effectively. The White House Rural Council has not only seen success in promoting economic development programs, but also in improving the quality and quantity of health care, housing, and recreational opportunities.
Q: How is USDA supporting rural communities that are building multi-county coalitions that foster economic development on a regional scale?
Rural Development supports rural communities that are working together regionally to improve their economies. We have done this through a number of different initiatives, including the Stronger Economies Together effort. RD partnered with USDA Extension offices to help build capacity for people in economically depressed rural regions. Also, through the Sustainable Communities Partnership, we have contributed to the work of the Departments of Housing and Urban Development and Transportation and the Environmental Protection Agency to support regional sustainable strategies. Additionally, the Great Regions initiative uses various RD programs to support locally-led, asset-based regional strategies. In many rural areas, we have partnered with EDA and other federal, State and private partners.
Q: What are the policy priorities for the next few years for your Agency?
Rural Development will continue to look for ways to support and finance projects that are part of a comprehensive regional strategy and help to build the capacity of rural communities. In impoverished places, we will work with local leaders to create "ladders of opportunity" for families. RD will also focus on helping firms realize the possibilities of the bio-economy, where biomass is turned into energy, plastics, resins, or any number of other products that can create significant value and new job opportunities. Finally, RD will continue to work with partners to support new and existing local and regional food systems. The burgeoning growth in demand for locally-raised foods has resulted in new opportunities for entrepreneurs in rural America and also creates an opportunity to provide healthier foods to rural and urban Americans alike.
SUCCESS STORY

An EDA investment is helping a Scottsdale, Arizona startup accelerator move cutting edge technologies from the lab to the marketplace. The Arizona Furnace Technology Transfer Accelerator (Furnace) has launched a number of innovative companies and attracted international attention.
The Arizona State University (ASU) Entrepreneurship & Innovation Group, and Arizona Technology Enterprises (AzTE) jointly created Furnace to help startups license and commercialize the work of research institutions. Participants tap the research of ASU's Office of Knowledge Enterprise Development, Dignity Health Arizona, Northern Arizona University Innovations, and the Mayo Clinic.
Gordon McConnell, Assistant Vice President for Innovation and Entrepreneurship at ASU, described the origin of Furnace.
"Uncommercialized intellectual property is a lot like unworked metal," he said. "You need to refine and shape it to produce something useful. We realized that a practical accelerator would be like a furnace for high-tech startups."
The accelerator provides entrepreneurs with seed funding and office space. Significantly, it also provides them with expert mentors, made possible in part by a September 2012 EDA Technical Assistance grant of $92,400 which the university matched with $93,877 for a grant total of $186,277.
"The EDA's investment in Furnace was absolutely essential to our mentorship program," said McConnell. "It helped us bring in a group of experts we call the 'Fifth Beatle' to each of the supported startup management teams, because they nurture and guide the creative minds attracted by this opportunity."
Applicants to the competitive program go through a multi-stage selection process. They first submit proposals to develop one or more patented technologies for review by the institutions which own the intellectual property. Next, a panel of judges composed of representatives from the accelerator's technology partners, plus funding partners Arizona Commerce Authority and BioAccel, selects the winners.
Startups launched from Furnace work in fields as diverse as medicine, data analytics and security, advanced materials, and e-learning.
In 2014, Furnace launches are planned for California and Texas Furnaces based on the ASU model, and additional higher education institutions from the U.S., Latin America, and Russia have expressed interest in the program. Representatives of the Kaufmann Foundation have visited to view and discuss the accelerator's work, and government agencies have also shown interest in developing similar programs dedicated to launching dual-use technologies for public and private use.
More information can be found at www.azfurnace.org.
SPOTLIGHT
Commerce Secretary Penny Pritzker Opinion Editorial, U.S. Mayor "Open for Business: Reinventing U.S. Economic Development"
When companies first try to decide where to locate new facilities and create hundreds of jobs, executives often weigh a number of factors: will they have access to a workforce with specialized skills? Can they partner with regional universities on advanced research? Are there local networks of parts suppliers available? What kind of infrastructure exists so companies can ship their products all over the world?
More times than not, it falls to America's mayors and governors to answer these questions and persuade companies to expand business investment and increase living standards in the United States. And for too long, the federal government has been an imperfect partner in this effort. Unlike counterparts abroad, the U.S. government does not often reward smart development strategies to meet specific commercial needs. Assistance is provided across a patchwork of more than 13 federal departments and agencies, sometimes giving conflicting guidelines — and often rewarding the same grantees year-in and year-out. (The Labor Department rewards grants for workforce training. The National Science Foundation supports research institutions. Commerce and the Small Business Administration support small-and-medium-sized suppliers. And the Transportation Department supports infrastructure.
But to succeed in an increasingly competitive global economy, our communities need far more than that—after all, they aren't merely competing among them-selves but taking on manufacturing meccas all over the world—from Stuttgart to Shenzhen.
Fortunately, America is poised to enjoy a strong resurgence of investment. Our comparative advantages as a country are many – a strong and growing consumer- driven economy, world-class universities and R&D hubs, an educated and productive workforce, low cost and abundant energy, strong financial institutions, a transparent and predictable regulatory environment, and many more.
To build on these strengths – and at a time of tight government budgets – we need government officials, entrepreneurs, academics, and private sector leaders to come together and devise cutting-edge strategies that turn American communities into globally-competitive commercial hubs.
Last April, the Department of Commerce launched the "Investing in Manufacturing Communities Partnership," a program designed to revolutionize the way we leverage federal economic development funds. The IMCP is a critical component of the Department of Commerce's new "Open for Business Agenda," which places economic growth as priority number one. It is also a vital part of the Obama administration's effort to better leverage public dollars for economic growth and job creation.
Rather than try to attract individual federal investments one at a time, IMCP encourages American communities to develop comprehensive economic development strategies that will strengthen their competitive edge when it comes to attracting global manufacturers and their supply chains. Through IMCP, the federal government will reward best practices–conditioning federal aid on communities' strong development plans, and synchronize grant programs across multiple departments and agencies. These strategies will focus on addressing the very issues private investors are raising, and unify the federal government's approach to economic development.
The approach can work. Consider the advanced composites industry in Salt Lake City, which makes lightweight materials for everything from planes to wind turbines. Years ago, the city's economic development leaders saw the potential for good jobs in the aviation industry and recognized that high-skilled workers coming out of Utah's colleges and universities were a differentiator. Salt Lake City marketed their composites industry at trade shows internationally, and it wasn't long before high-tech firms in the advanced composites industry took notice.
Utah is now home to more than 20 advanced composite companies that employ more than 10,000 workers.
Simply put, we need more stories like this across the nation. We want communities to plan holistically their infrastructure, educational institutions, and skilled workforce with an eye to attracting business investment.
The first phase of the "Investing in Manufacturing Communities Partnership" is already helping us achieve these goals. In September, the administration and our Department awarded 44 communities with $200,000 planning grants as part of the first round of IMCP funding. This assistance allowed communities to design strategies that can help revitalize their manufacturing sector, attract investment, and strengthen their local economies.
Last week the White House and the Department of Commerce launched the second phase of the "Investing in Manufacturing Communities Partnership." Now, communities will have an opportunity to compete for a special designation that will elevate them in consideration for $1.3 billion in federal dollars and assistance from 10 cabinet departments/agencies.
In order to earn this distinction and recognition, communities must present the best strategy for developing a technology or industry and the attendant investments in workforce and training, advanced research, infrastructure and site development, supply chain support, export promotion and capital access. Those communities that can prove their plans are the strongest for attracting business investment will make them the most competitive.
Upon earning the designation of "Manufacturing Community," these locales would receive elevated consideration for federal dollars and assistance; a dedicated federal liaison at these agencies who can act as their concierge to the specific services they need; potential challenge grants, subject to the availability of funding; and recognition on a government website, accessible to prospective private investors (foreign and domestic alike) looking for information on communities' competitive attributes.
Our objective is clear. We can get a better bang for the taxpayers' economic development dollar through a competition for the best overall strategy. We encourage more communities and mayors to apply.
HIGHLIGHT

Virginia Innovation Partnership Awards $800,000 to University Research Projects
A statewide network designed to accelerate innovation and economic growth has awarded $800,000 to 18 university research projects in Virginia.
The Virginia Innovation Partnership, created in 2012 as part of the U.S. Department of Commerce's i6 Challenge, provides funding that allows university researchers to advance early-stage work through the "proof of concept" stage, in which they establish its commercial potential. The program also connects researchers with mentors, corporations and investors to accelerate commercialization of the new discoveries and inventions. It is the only statewide innovation network in the U.S. and serves as a model for other states.
Researchers from academic institutions across Virginia submitted proposals. An external advisory group and review committee with government, corporate, research, community and venture capital experience selected 27 projects for oral presentations, with 18 of those ultimately selected for funding.
This year's funded projects come from seven colleges and universities spanning topics that address a need in a number of areas, including health care, energy, biotechnology, materials, electronics, telecommunications and software.
The awards mark the Virginia Innovation Partnership's second round of funding. The partnership is supported by $1 million in federal funding over two years as part of the i6 Challenge, with additional matching funds provided by corporate participants, university partners and other entities.
Read UVA Vice President of Research Cheryl Wagner's article outlining this years funded projects here.