Success Story: Ben Franklin Technology Partners: Growth Breeds Success for Entrepreneurs
Ben Franklin once said, "Without continual growth and progress, such words as improvement, achievement, and success have no meaning." It's therefore fitting that an institution bearing his name, Ben Franklin Technology Partners (BFTP), has taken those words to heart. Since its founding in 1983, it's become the leading technology-based economic development programs through continuous expansion.
Over the years, Pennsylvania has faced economic challenges as manufacturing and industrial jobs have left the region. BFTP has sought to help the region build new businesses and diversify its economy by providing both early-stage and established companies with funding, business and technical expertise, and access to a network of innovative, expert resources. BFTP estimates that it has created 140,000 jobs and boosted the Pennsylvania economy by $6.6 billion.
As BFTP has grown, EDA has provided grants totaling roughly $16 million to support its expansion. In 1998, EDA provided $500,000 to BFTP to help establish the Technology Extension Partnership Program (TEP), which assists businesses in identifying technology that can improve products and processes. After a couple years, BFTP realized it needed a more focused program to assist individual, smaller businesses with resolving specific product problems. In 2001, EDA invested another $500,000 in BFTP to establish the Technology Applications Partnership Program (TAP), which offers more sophisticated, targeted technology utilization assistance.
BFTP kept identifying new areas and opportunities to expand its offerings. In 2003, when it identified a need to help small businesses with planning, product development and commercialization, EDA invested nearly $800,000 to help implement the Product Development and Commercialization Center program. The following year, BFTP realized the potential of nanotechnology as a growth industry and it led the charge on applying for a $295,000 EDA grant to assist with the planning, organizing, marketing, and information dissemination activities of the Mid-Atlantic Nanotechnology Alliance (MANA).
In 2005, EDA provided funding to help BFTP improve the network, its incubators, and their services, and in 2007 EDA provided two more grants: $900,000 to support the development and implementation of the Commercialization Continuum (CC), which offers of a comprehensive, integrative technology commercialization system within and among technology hubs in southeastern Pennsylvania, and $1 million to engineer and design a fiber-optic network infrastructure capable of supporting Business Continuity and Recovery Services and data replication for the financial services industry.
In 2009, EDA invested $6 million to help build a 47,000 square-foot LEED silver certified addition to the existing Ben Franklin TechVentures incubator facility at Lehigh University's Mountaintop Campus. The project expanded the BFTP's award winning incubator program.
The following year, EDA provided a $5 million grant to The Philadelphia Authority Industrial Development (PAID) and BFTP to help fund the design and construction of various laboratories for the HUB/GPCI Innovation Headquarters and to support the external activities of the Commercialization and Creativity Institute. Most recently, EDA awarded $1.7 million to support the expansion of Tech Ventures.
If growth and progress are a measure of success, as Franklin suggests, then BFTP may be one of the most successful projects EDA has ever supported.
Highlight: This is What We Saw in Philadelphia During "Rise of the Rest"
By Steve Case and Stephen S. Tang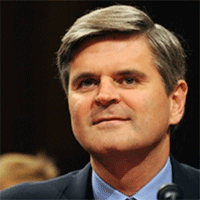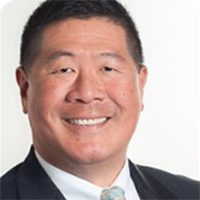 In September, Revolution's Rise of the Rest bus rolled through its 16th city,Philadelphia, as part of an effort to shine a spotlight on emerging entrepreneurial ecosystems across the United States. As members of the National Advisory Council on Innovation and Entrepreneurship (NACIE), we approached the many conversations throughout the day with founders, academic leaders, political leaders and others across Philadelphia with some of NACIE's policy proposals to ignite innovation in mind.
Philadelphia has a rich history of innovation, thanks to Benjamin Franklin and the founding fathers. But the city has a modern side as well, with a thriving arts community and state-of-the-art medical facilities and research centers. The startup scene has been called "scrappy" – in a good way – and it's gaining traction as it leverages its millennial population, the arrival of new funds like First Round Capital and the emergence of rising tech stars such as Arcweb, RJ Metrics and Curalate.
In Philadelphia, and in cities across the U.S., important changes are taking effect. Technological advances are lowering barriers to entry for new businesses, and public policy reforms are beginning to make it easier for startups and small businesses to raise capital no matter where they are located. Technology has started to dramatically impact huge sectors from commerce, to food, to transportation, to retail, to marketing. And there's an increased public awareness around the importance of entrepreneurship – Philadelphia Mayor Nutter made that clear as he joined us throughout the day.
This is the start of a structural change for the national economy: new businesses account for roughly all net new job creation and add a disproportionately high share of innovation. More geographic diversity of startup activity in places like Philadelphia has the potential to unleash economic growth in previously overlooked cities. That's why the Rise of the Rest bus crisscrosses the country to highlight the progress in these cities.
To bring everyone together in Philadelphia, we gathered at the iconic National Constitution Center where eight local startups competed in a pitch competition for a $100,000 investment. Scholly, a platform that makes it easier for students to sift through scholarship opportunities, took home the prize. In addition, 10 student entrepreneurs pitched with one winning a $10,000 award from the Blackstone Charitable Foundation.
From a discussion about policy with Mayor Nutter over pancakes at a Stephen Starr diner, to visits to the University of Pennsylvania's Singh Nanotech Center and the Drexel Excite Center where we saw dancing robots and 3D bio-printing, to conversations with corporate leaders in the city, to tours of local high-growth startups, one thing is crystal clear in Philadelphia: there is no shortage of talent. Not only is the city home to large corporations such as Comcast, Aramark, and Campbell Soup, but there are over 100 colleges and universities in the region. By building on the work of the Mayor's team, initiatives like Startup Philly, and efforts by groups like Philly Startup Leaders, and by strengthening the partnerships that link the ecosystem together – Philadelphia can emerge as a thriving entrepreneurial hub in the Mid-Atlantic region.
Entrepreneurship is a team sport and often requires partnerships every step of the way. The University City Science Center is a great example, leveraging the power of universities, hospitals and research institutions working together to support startups through programs like Quorum - the entrepreneurs clubhouse - the Digital Health Accelerator and Blackstone LaunchPad Philadelphia.
Startup PHL, a partnership between the City of Philadelphia and the Philadelphia Industrial Development Corporation, plays an active role in supporting the innovation ecosystem by funding early-stage tech ventures. To Mayor Nutter's credit, the city government has engaged with top seed funds, accelerators, and has changed tax policy to attract capital to the city.
Further, the Science Center and many of its peer institutions have deemed access and inclusion not only an important component to the entrepreneurial process, but essential to growing a sustainable innovation ecosystem. For example, the Science Center's FirstHand program introduces the subjects of Science, Technology, Engineering, Art and Math – or STEAM to middle school students from under-resourced Philadelphia schools. Just down the street, The Enterprise Center provides access to capital, capacity building, business education and economic development opportunities to high-potential, minority entrepreneurs. There are many more examples and projects in the pipeline to engage a more diverse community in Philadelphia's innovation economy.
At NACIE we focus on partnerships as a strategy for fostering entrepreneurship and enabling entrepreneurs and firms to successfully access and develop a skilled, globally competitive workforce. The Council continues to work on proposals around entrepreneurial education, developing talent, and measuring innovation - all areas where collaboration is key.
Two hundred and fifty years ago the country's first startup was launched in Philadelphia: America itself. As we toured the historic city where the founding fathers started with an idea and ran with it, it was clear that their thriving entrepreneurial spirit lives on.
Spotlight: U.S. EDA: Promoting Entrepreneurship and Innovation Across Every Community in America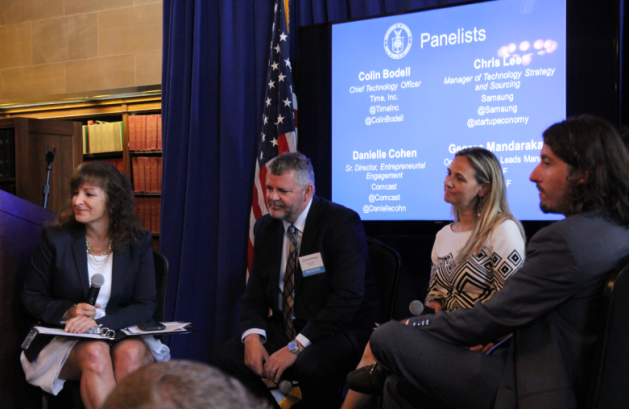 OIE Director Julie Lenzer leads discussion with entrepreneurs at the Department of Commerce
Entrepreneurship is a driving force in the new economy. While debates continue around whether entrepreneurs are born or can be created, one thing is clear: people learn a great deal from the experiences of others. Entrepreneurs especially learn a great deal "on the job" and often find inspiration and mentorship from those who have "been there, done that."
As "America's Innovation Agency," the Department of Commerce focuses on supporting entrepreneurs and businesses of every size. For example, Commerce leads the Presidential Ambassadors for Global Entrepreneurship (PAGE) initiative, which works with celebrated American entrepreneurs to harness their energy, ideas, and experience to help develop the next generation of entrepreneurs both at home and abroad.
In an effort to foster local entrepreneurship and innovation, the Commerce Department's Economic Development Administration (EDA) launched a new $10 million funding opportunity for the Regional Innovation Strategies (RIS) program which provides grants to state and local governments, non-profits, universities, and other organizations to help build capacity for entrepreneurs seeking to turn ideas into job creating companies, and to help young companies attract and obtain much-needed capital.
With President Obama declaring November "National Entrepreneurship Month" it makes sense to recognize the entrepreneurs among us. A new television show, "How I Made it In America" is coming to ABC 7 WJLA later this month and features Julie Lenzer, Director of EDA's Office of Innovation and Entrepreneurship. The show, which you can catch a sneak peek here, provides an opportunity for entrepreneurs to share their story including their ups and down, inspirations and aspirations.
As a former entrepreneur herself, Lenzer recognizes the need for public and private partnership and sees promise in the innovation and diversity of thought occurring in the federal government. She sees the resources, such as the Regional Innovation Strategies initiative, as a catalyst for job creation, but is careful to add, "at the end of the day, we don't create jobs. We create and support the environment around which jobs can be created, but it's really up to the private sector to jump in and lend that additional support."
Individuals and companies take varied paths to become successful and illustrates that there is no magic formula to follow in starting and growing a company. Hearing from other entrepreneurs about their journey, especially their failures and their low points, provides a sense of hope, camaraderie, and much-needed motivation to succeed in today's competitive global market. Given the contribution of entrepreneurial companies to our ability to innovate, grow the economy and increase global competitiveness across the country, that's good for all of us.
Successful strategies that attract and engage underrepresented populations throughout each community will be a critical element of the playbook, as will a national convening of people and organizations who build the capacities for innovation and entrepreneurship in their communities. This is what we are trying to do every day at the Department of Commerce and the U.S. Economic Development Administration.