Spotlight: Celebrating Women's History Month
By Commerce Secretary Penny Pritzker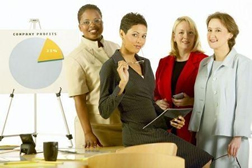 This Women's History Month, we celebrate the impact of women entrepreneurs and tech leaders. From Sheryl Sandberg to Daphne Koller to Natalie Massenet, women are shaping the digital landscape in the United States.
Yet the overall statistics on female entrepreneurs are sobering.
Women only make up 26 percent of the computing workforce. While women earn the majority of bachelor's degrees, they hold only 12 percent of computer science degrees.
Success Stories: Innovative EDA Programs Making the News!

Under President Obama's leadership, EDA has been innovating to reflect the current needs of the regions and communities we serve.
For example, since the President took office the agency has accelerated work in support of regional cluster initiatives by reforming and improving programs to support bottom-up regional cluster-based approaches.
Recently, the Milwaukee Journal-Sentinel published a 'Perspectives' article written by Dean Amhaus, president and CEO of The Water Council in Wisconsin entitled, "For economic development, the cluster approach works." The article cites the growth of vigorous public-private partnerships that have resulted in the Water Council being recognized as a proven cluster initiative that is working to improve the competitiveness of existing industry.
Highlights:
Obama Administration Announces $65.8 Million Available for Economic and Workforce Development in Coal-Impacted Communities
On behalf of the Obama Administration, EDA and the Appalachian Regional Commission (ARC) on March 17, announced the availability of $65.8 million through the Obama Administration's Partnerships for Opportunity and Workforce and Economic Revitalization (POWER) Initiative to communities which have historically relied on the coal economy for economic stability to develop new strategies for economic growth and worker advancement. 
With this announcement, communities and regions that have been negatively impacted by changes in the coal economy -- including mining, coal fired power plants and related transportation, logistics and manufacturing supply chains -- can apply for resources to help strengthen their economies and workforces.  Funds are available for a range of activities, including:
Developing projects which diversify local and regional economies, create jobs in new and/or existing industries, attract new sources of job-creating investment and provide a range of workforce services and skills training;
Building partnerships to attract and invest in the economic future of coal-impacted communities;
Increasing additional capacity and other technical assistance fostering long term economic growth and opportunity in coal-impacted communities.
---
2016 EDA National Conference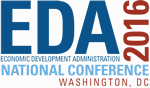 Register today for EDA's National Conference, April 7-8, 2016, in Washington, D.C. Speakers will include:
Commerce Secretary Penny Pritzker
Deputy Secretary of Commerce Bruce Andrews
Assistant Secretary of Commerce for Economic Development Jay Williams
Deputy Secretary of Labor Christopher Lu
U.S. Senator Sherrod Brown (OH)
Director of Office of Management and Budget, Shaun Donovan
Deputy Assistant to the President, Jerry Abramson
Washington, D.C. Mayor Muriel Bowser
Detroit Mayor Mike Duggan
Former Atlanta Mayor and current Chairman of the Board and CEO of Purpose Built Communities Shirley Franklin
Karen Keogh, JP Morgan Chase
Michael Burcham, President, CEO, The Nashville Entrepreneur Center
John Hope Bryant, Founder, Chairman and CEO, Operation HOPE
Andrew Yang, Founder & CEO, Venture for America
---
Angie Martinez named Regional Director of EDA's Denver Regional Office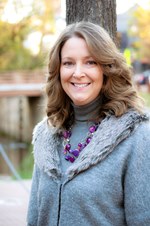 Angie Martinez has been named as the Regional Director of EDA's Denver Regional Office. Angie joined EDA in 2009 as Director of External Affairs where she has led the agency's outreach to external stakeholders, congressional and intergovernmental offices and the media. Angie has been instrumental in building stronger partnerships among EDA stakeholders and elevating our agency within and outside the ferderal government. She assumes her new role effective April 17, 2016. She assumes her new role effective April 17, 2016.
Congratulations Angie!