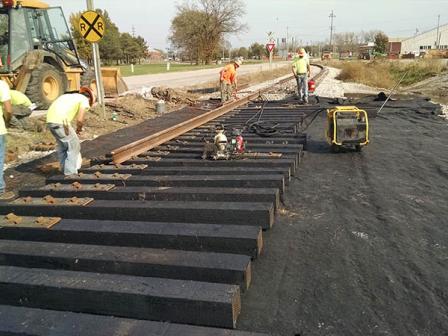 EDA Investments in America's Central Port Connect Region with Nationwide Freight Network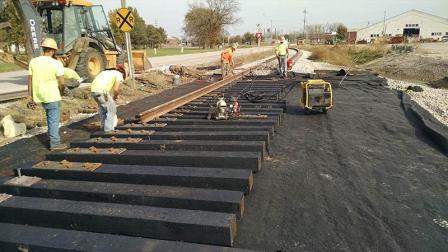 Since 2002, EDA has made three investments, totaling nearly $5.3 million, to make significant infrastructure improvements needed to support the development of in Granite City, Illinois. Included were improvements made to the rail line that serves the facility.
The improved rail line enhances the link between area manufacturers and the nation's freight transportation network and increases the site's potential to attract new manufacturing and logistics employers.
Improving the rail infrastructure has increased business access and has helped make the region more competitive, resulting in the attraction of $300 million in private investment and the creation and retention of nearly 200 jobs. An additional 200 jobs are expected to be created in the next five years.
Some of the firms attributed to these impacts include an ethanol plant; a welding products and specialty gases company; and a lumber and millwork plant that produces wall panels, building trusses and joists, and related items.
The new rail infrastructure encouraged other funding agencies to assist in completing multi-modal conveyor system improvements needed to help move agricultural products from truck and rail to river barges.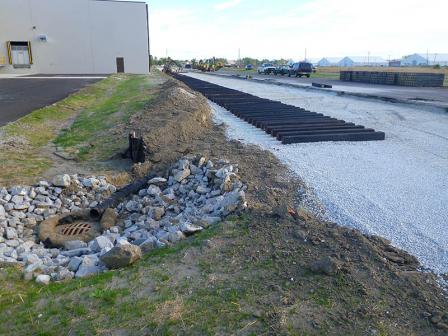 As a result, America's Central Port now includes 70 tenants leasing nearly two million sq ft of Port-owned warehouse and office space.
"The relationship with the Economic Development Administration has been tremendous," said Dennis Wilmsmeyer, executive director of America's Central Port District. "They have helped us to generate real jobs and attract many new companies through their infrastructure investments here."
In total, America's Central Port supports approximately 900 manufacturing, logistics, warehousing and professional services jobs.