Santa Fe Business Incubator: Economic Driver, Business Creation Center, and Innovation Hub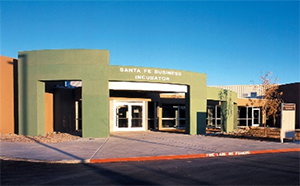 With a pressing need for new jobs in the area, the city of Santa Fe, New Mexico needed a mechanism to strengthen and diversify its local economy. The Santa Fe Business Incubator, a local non-profit and entrepreneurial leader in the community, had recent success in establishing several bio-science startup companies, however, the incubator needed more space if it was going to continue to serve entrepreneurs and young companies.
To expand the incubator's bio-science wet lab and light manufacturing space and advance commercialization efforts in the region, Marie Longserre, President and CEO of the Santa Fe Business Incubator, decided to partner again with EDA.
In summer of 2011, EDA invested $1.25 million in the Santa Fe Business Incubator to build a new wet lab and make infrastructure improvements to the facility to continue its support of new bio-science tech companies in the area.
This would be EDA's second investment in the incubator. EDA had already invested $2.3 million in 1999 to effectively triple the incubator space from a 10,000 square foot facility to a 30,000 square foot facility and completed the project in 2001.
In addition to increasing space for the incubator's wet-lab, manufacturing bays and developing its IT infrastructure, the funding helped give the region's innovation and commercialization efforts a boost. New bio-science technologies could be created allowing new small businesses to form, meaning more jobs for New Mexicans.
"Without the involvement of EDA the Santa Fe Business Incubator would not be the economic driver, business creation center, and innovation hub it is today," said Marie Longserre, President & CEO, Santa Fe Business Incubator. "EDA support allowed us to build our facility and equip with a first-rate shared bio-science lab, and it has helped us expand broader community resources and collaborative partnerships ongoing. EDA staff were experienced in overseeing projects like ours to ensure it was well-executed, and they were exceedingly helpful throughout the process. The Santa Fe Business Incubator expansion and the shared bio-lab, built with EDA assistance, have produced a lasting and profound effect on current and future start-up businesses, good jobs, and economic growth in our community and beyond. We will always be grateful for the good EDA has accomplished."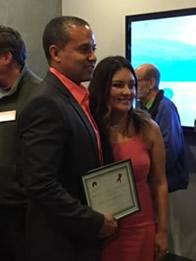 ITConnect, Inc., an IT infrastructure, network services and solutions based business is a successful Santa Fe Business Incubator client company that has seen great growth.
"The Incubator helped my company grow from a three-person startup to a multimillion dollar company operating in over 4 states with more than 50 employees," said Kareem Edwards, Founder, ITConnect, Inc. The programs and services combined with flexible space helped my company immensely."
Vista Therapeutics, Inc., a biotech company that develops nanotechnology for multiplex biomarker measurement is another successful Santa Fe Business Incubator client company that was able to expand as a result of EDA's investment.
"Besides being a hub for expertise, the SFBI is now a technical hub of a different sort," said Spencer Farr, Ph.D., CEO and Founder, Vista Therapeutics, Inc. "By providing access to a first rate biotech lab, the Santa Fe Business Incubator allows start-ups to spend their precious investment dollars on developing prototypes and early collaborators. The value of the Incubator's Bio-lab further sets the SFBI apart from other would-be incubators. We would have never made it without our close affiliation with the Incubator team. America is a land of entrepreneurs. The Santa Fe Business Incubator helps prepare those entrepreneurs so that many more will start the journey and fewer will die in the wilderness."
To date, the Santa Fe Business Incubator has helped launch over 150 startup companies that have created over 1,000 direct jobs.
In 2015, the bio-tech client companies raised $6.5 million in capital and generated $200 thousand in pre-revenue business.
The shared bio-science lab has even prompted some entrepreneurs to relocate to Santa Fe specifically to use the lab to launch their businesses.
Thanks to the Santa Fe's Business Incubator's partnership with EDA, the business growth is constant and will continue to create new jobs each year.