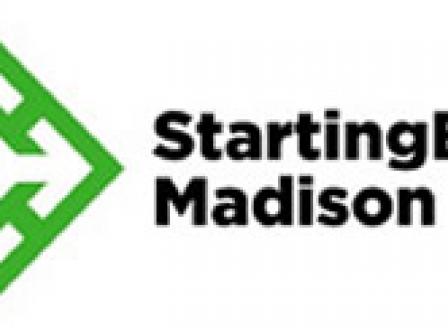 StartingBlock Madison to Open New Entrepreneurial Center June 2018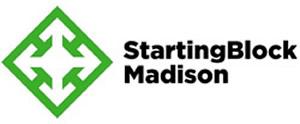 This June, 2016 i6 Challenge grantee, StartingBlock Madison, will open a new 50,000 square foot entrepreneurial hub in Madison, Wisconsin's burgeoning Capital East tech district. Once open, StartingBlock will provide office space and support to 15-20 of Madison's most innovative, scalable, growth startups and investors. The new facility became possible when the City of Madison, State of Wisconsin, UW-Madison and American Family Insurance came together to strategically leverage assets in the region.
StartingBlock's mission is to help launch more startups by cultivating a diverse pool of entrepreneurial talent and connect human talent to high-growth entrepreneurial ventures. Madison is emerging as a national tech hub with significant growth potential, and its innovation ecosystem will help advance companies and entrepreneurs throughout Wisconsin.
StartingBlock will also bring together partner organizations which include:
Other StartingBlock endeavors include:
Partnering with UW-Madison, including its National Science Foundation I-Corps proposal, to provide talent and commercialization assistance; and the Madison Area Technical College to support early-stage entrepreneurship support programming and mentorship;
Hiring Madison's first "Startup Team Strategist" in August to assist growing startups as they seek to find, attract, hire and retain talent. To date, StartingBlock has filled three positions, assisted 18 companies and provided talent assistance to 83 individual entrepreneurs;
Launching the Madwaukee Talks series, which strives to connect our region's two largest and most important metropolitan cities: Madison and Milwaukee; and
Mentoring and coaching over 100 startups and entrepreneurs in addition to sitting on steering committees or judging the Governor's Business Plan Competition, the UW's Transcend Student Business Competition, and the state-wide Force for Positive Change.
The momentum and enthusiasm is growing as June approaches. StartingBlock is an ambitious project for a mid-sized Midwestern city, but Madison has all the right ingredients – world-class research institutions, high quality of life, tech talent and deep, dense networks – to put Madison on the national map. StartingBlock is proud to partner with EDA to support entrepreneurs and startups in the region.
"ImageMover was looking for an opportunity to grow and found what it was looking for with StartingBlock. The Capital East tech district is positioned to cultivate a diverse pool of talent, and the collaborative space filled with other like-minded entrepreneurs will help foster innovation among our team."
~Darcey Nett, president of ImageMoverMD
(future StartingBlock entrepreneurial hub facility tenant)