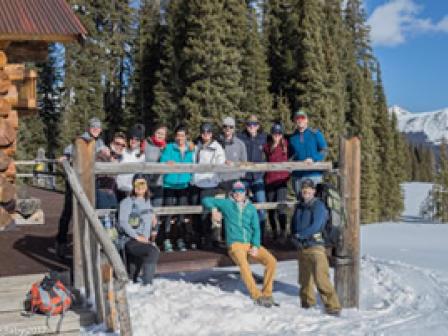 Telluride Venture Accelerator Raises $13 Million for Early Stage Ventures, Entrepreneurs in Rural Colorado
In just over a year, EDA Regional Innovation Strategies (RIS) grantees the Telluride Foundation and its Telluride Venture Accelerator have helped create an additional $13 million in capital for early stage ventures, specifically for companies located in rural and remote parts of Colorado. The additional capital raised complements their strategic effort to foster commercialization and entrepreneurship within the Southwest Innovation Corridor that connects new companies and entrepreneurs with diverse resources to maximize economic opportunity for the region. Telluride Angels and Telluride Venture Fund are two of the only early-stage investment funds in Colorado's southwest region and have helped surface high, early stage investment demand.
Key accomplishments to date:
Greater Colorado Venture Fund: Colorado State's Venture Capital Authority released $9.1 million in funding for rural ventures. In early 2018, the Greater Colorado Venture Fund was awarded funds with support from key national players including the Foundry Group, Kauffman Foundation, Economic Innovation Group, Village Capital and Google for Entrepreneurs – all of whom believe this fund is taking an innovative new approach to funding startups in rural America with hopes that the model can be replicated across the country.
Telluride Venture Fund: Raised third fund of $3 million, twice the amount of first two funds.
Telluride Loan Fund: A critical need was found for product, manufacturing, and more traditional businesses where more traditional loans would best enable the growth, so the Telluride Foundation, together with First Southwest Bank and a national foundation created a $2 million loan fund that will step in to serve as debt capital for companies that would not otherwise yet be bankable.
Telluride Regional Opportunity Zone Fund: With the passage of the Federal Opportunity Zone (OZ) Fund legislation in the new tax bill, the Telluride Foundation has been selected by Colorado Governor Hickenlooper for nomination to the Treasury to create a OZ Fund for four neighboring rural communities in southwest Colorado.
While access to capital has been a challenge for entrepreneurs in western Colorado in the past, Telluride is confident that it has created a new level of entrepreneurial activity and momentum that will lead to hundreds of additional investments in rural based ventures over the next 5 years. The result will lead to the creation of hundreds of new jobs and a new sense of hope and opportunity for entrepreneurs in the region.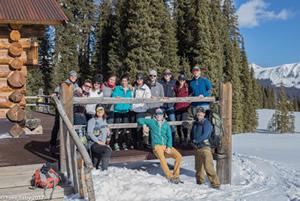 "As a country we are at a unique tipping point where entrepreneurial ecosystems are emerging in small and large communities alike. In order to ensure everyone has the ability to participate in the future economy, we need to focus on fostering jobs and opportunity through entrepreneurship across small town America."


~Marc Nager, Vice President of Innovation, The Telluride Foundation