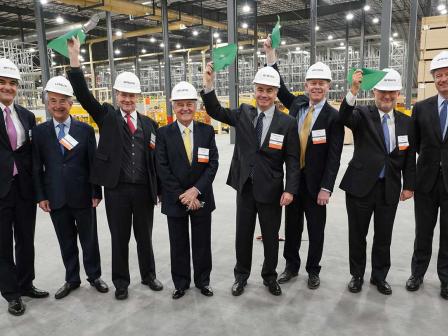 Grayling Mill, ARAUCO's First Greenfield Plant Constructed in the United States, Transforms Manufacturing in Michigan
A $3.2 million EDA public works project to help fund water and wastewater facility upgrades in Grayling, Michigan, resulted in the attraction of foreign-based particle board manufacturer . The $400 million particleboard mill, which has given Crawford County and the region a well-needed boost in economic growth, is a global producer of wood products, and built a new state-of-the-art plant that . The facility is the most modern and productive mill of its kind and marks the renewal of the composite panel industry in North America.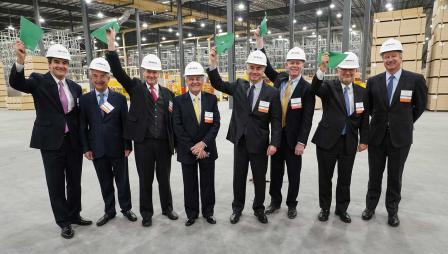 "This is a historic day and milestone for our company," said Matías Domeyko, Chief Executive Officer, ARAUCO. "The official start of production at Grayling exemplifies the outstanding innovation and sustained growth ARAUCO is known for globally, and what has been central to propelling our positive business results. The Grayling mill achievement also is the culmination of unwavering commitment from our valued investors who shared our vision for capturing significant market opportunity in North America. We offer heartfelt thanks for their dedication and support in making this remarkable, new manufacturing plant possible."
The ARAUCO Grayling Particleboard Plant is a state-of-the-art manufacturing operation that will produce world-class decorative wood panel products used in home interiors and furniture across North America. The plant features the latest technology that will meet or exceed all international, federal, and state safety and environmental standards. In addition to the economic benefits the project will bring to the region, the Particleboard Plant will extend the effective and efficient use of forest resources with under-utilized wood and wood chips from local manufacturers.

ARAUCO chose its Grayling location due to its proximity to abundant wood and raw material resources to supply a large-scale operation. In addition, Grayling and its surrounding communities offer an ample supply of potential employees, as well as local community colleges to support training and educational programs. According to the grant recipient, this plant's construction and ongoing operation could create close to 1,500 project-based and permanent jobs.