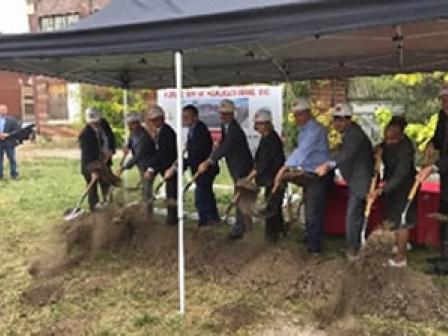 Recent EDA Investments in Missouri and West Virginia Support Local Efforts to Grow their Manufacturing Base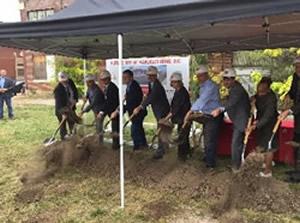 On Manufacturing Day, October 6, 2017, EDA Deputy Assistant Secretary for Regional Affairs (DAS-RA) Dennis Alvord joined Missouri Governor Eric Greitens and St. Louis Mayor Lyda Krewson to break ground on Ranken Technical College's new Manufacturing Inc., incubator facility.
Ranken is a private, non-profit, degree-granting institution of higher learning whose primary mission is to provide the comprehensive education and training necessary to prepare students for employment and advancement in a variety of technical fields.
In August 2017, EDA invested $2.35 million in Ranken to support local effort to help establish this new Manufacturing, Inc. facility, which will support the region's manufacturing sector by providing pre-apprentice and apprenticeship workforce training and encouraging entrepreneurial start-ups.
In sum, the project will:
provide students with hands-on, real-life skills training that can translate into full-time careers,
provide local manufacturers with a pipeline of skilled workers that can help them grow, and
build on collaborative, regionally-focused efforts to grow the local economy.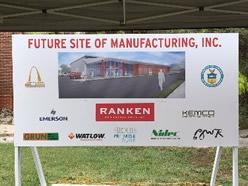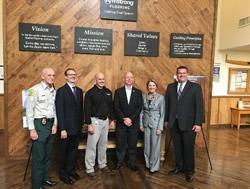 By engaging local manufacturing partners to provide students with work experience, industrial training and certifications, college credits and/or a part-time salary, the return on investment for students and the manufacturing community is expected to be significant.
The following week, on October 13, in Elkins, West Virginia, DAS-RA Alvord joined U.S. Senator Shelley Moore Capito to announce a $2.5 million EDA Assistance to Coal Communities 2017 (ACC 2017) investment in the Randolph County Development Authority.
The investment supports the expansion of a publicly-owned manufacturing facility that is currently leased by Armstrong Flooring to serve as the manufacturer's East Coast distribution facility.
According to the Development Authority and Armstrong, this project will help retain 60 jobs, create 50 new jobs, and catalyze approximately $16 million in private investment.
We look forward to seeing how these new facilities in Missouri and West Virginia will help grow the manufacturing economy in these communities!