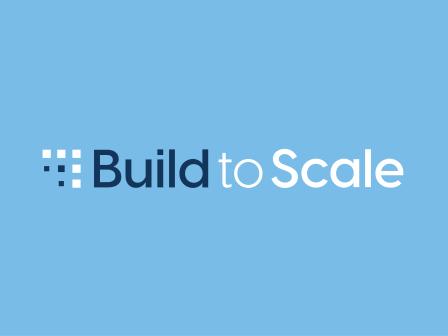 $50 Million Build to Scale (B2S) Program Funding Opportunity Launched to Support Innovators, Entrepreneurs, and Startups Through Regional Technology-Based Economic Development Strategies
EDA is now accepting applications for its $50 million Build to Scale (B2S) program to support projects that strengthen equitable ecosystems and increase access to capital for innovators, entrepreneurs, and startups. The program strengthens regional economies by supporting scalable startups, as well as helps communities and regions grow technology-driven businesses; create high-skill, high-wage jobs; and build the industries of the future. (Click here to apply)
The FY 2023 Build to Scale program is comprised of two competitions – the Venture Challenge and the Capital Challenge. The Venture Challenge supports programs that enable high-growth technology entrepreneurship and foster inclusive access to proven entrepreneurship support models. The Capital Challenge increases access to capital in communities where risk capital is in short supply by providing operational support for early-stage investment funds, networks, and training programs that focus on both traditional and hybrid equity-based financing.
Click here for the Notice of Funding Opportunity (PDF)
Each challenge has multiple funding tiers. For the Venture Challenge, grants of up to $750,000 are available to pilot or adapt new programs; grants of up to $2 million are available to scale proven programs. A new "Ignite" tier has been added for FY23 and provides up to $300,000 to facilitate regional collaboration in planning for and launching new regional technology-based economic development (TBED) strategies for a region. For the Capital Challenge, grants of up to $400,000 are available to educate and connect investors, and create new funds; grants of up to $750,000 are available to scale and operate equity-based investment funds. These grant funds cannot be used as investment capital.
Click here to learn more about past Build to Scale awardees
Eligibility is open to cities, counties, states, other political subdivisions of states, and Indian tribes, or entities supported by a state or political subdivision of a state that is one of the following: a nonprofit organization, institution of higher education, public-private partnership, science or research park, federal lab, venture development organization, economic development organization, or a consortium of any of the aforementioned.
The deadline to apply is 11:59 p.m. ET on July 28, 2023.
EDA's Office of Innovation and Entrepreneurship administers the Build to Scale program, which is authorized under Section 27 of the Stevenson-Wydler Technology Act.
For more information, visit EDA's Build to Scale (B2S) program website.