2 EDA Grants to Savanna, Illinois, Spur Manufacturing Investment and Job Creation
About 10 years ago, the city of Savanna, Illinois, faced two economic development hurdles.
The first was a three-quarter-mile, pot-holed-filled street, called Wacker Road, that rumbled as trucks passed a school and homes to get to industrial businesses. The second was a dilapidated wastewater treatment plant that was built so close to the Mississippi River that it flooded frequently and caused back-ups across the city.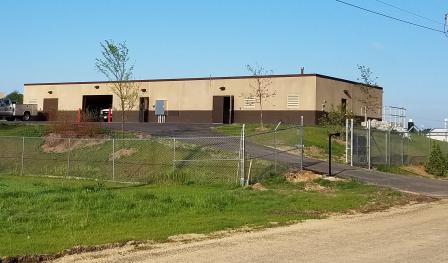 Today, both problems are solved thanks to two EDA grants – a $2 million grant in 2013 to help relocate the wastewater treatment plant and a $1.5 million grant in 2016 to help re-pave the two-lane Wacker Road. The projects both received supplemental funding from other local, state and federal resources.
"So much was accomplished because of these grants," said Dan Pepin, who was hired by the city to apply and manage the EDA grants.
Combined, the projects resulted in $3.6 million in private investment, 55 jobs created and 237 jobs retained.
Several manufacturers benefited from the projects, including Elkay Manufacturing, which makes the ubiquitous water-bottle refilling stations at airports, gyms and schools, as well as other sinks, faucets and drinking fountains.
"Elkay and our team members greatly appreciate the effort and results of this project. It was an honor to be a part of this project with the EDA and city of Savanna" said Joe Lentini, Elkay's senior director of manufacturing.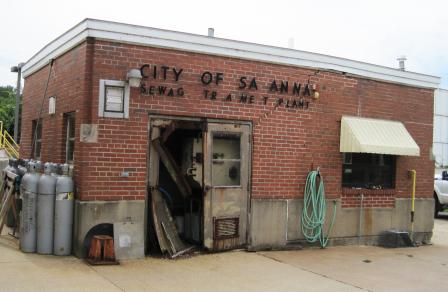 Elkay's manufacturing started operations in Savanna in 1990 and employs almost 300 people today.
The Wacker Road project, which was completed March 2021, allows for a safer roadway for Elkay's trucks and employees, and provides critical access between the Elkay facility and Highway 84. As a result of the projects, the company has invested millions in fabrication equipment to expand its operation and hire new employees over the last decade.
The relocation of the wastewater treatment plant relieved flooding issues around Elkay's facility, as well. Prior to that, the Elkay facility sustained extreme flooding during rain events.
Elkay wasn't the only one to see disruptions due to flooding from the Mississippi River and have benefited from the Wacker Road improvement project. Other manufacturers include Metform, which makes auto supply parts; Mills Machine, which designs and manufactures custom machinery; and Quality Concreate, which produces ready mix concrete. All have either expanded their businesses or been able to retain employees.