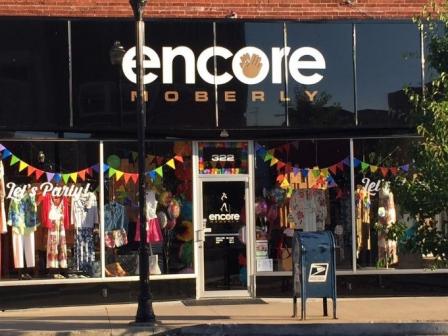 After Reoccurring Flooding, Moberly, Missouri, Business Owners to See Relief
Running a small business can be challenging. Owners often wear multiple hats, performing customer service and human resources, conducting bookkeeping, and providing maintenance and sanitation. Business owners in downtown Moberly, Missouri have an extra layer of stress worrying that each time it rains, their business could flood again. A 2019 disaster supplemental grant from the U.S. Economic Development Administration (EDA) is helping to change all that.
"It's just part of it that you have to deal with," business owner Doug Sharp said. "If we're supposed to get a couple of inches of rain, I know that the next day I'm going to have water in the basement."
The city of Moberly has a combined storm water and sewer system. As a result, rainwater runoff, domestic sewage, and industrial wastewater are all processed through a single pipe.
"In big rains the storm system can't handle the overflow, it backs up the drains, which can't handle it, and then it backs up into the buildings," Sharp said.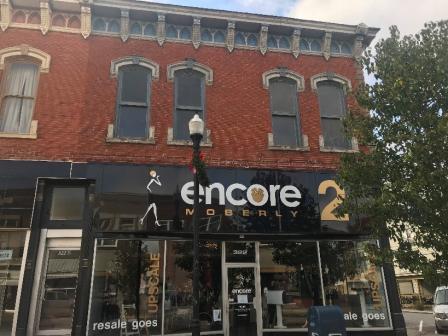 Sharp and his wife own two stores in downtown Moberly. Encore Moberly is a women's boutique and clothing store across the street from Encore 2, a consignment clothing store. Sharp is also President of the Main Street Association in Moberly.
"We can't put product in our basement and if you do, you have to have it on pallets," Sharp said.
"Basements and merchants in our downtown area have fought the surge of stormwater during big rain events for decades," Moberly City Manager Brian Crane said.
In the spring of 2019, significant rain events caused bigger, more widespread issues.
"The situation was quite a bit worse due to the nature of the disaster," Crane said. "Once that happened, we knew there was a chance for us to really help this situation."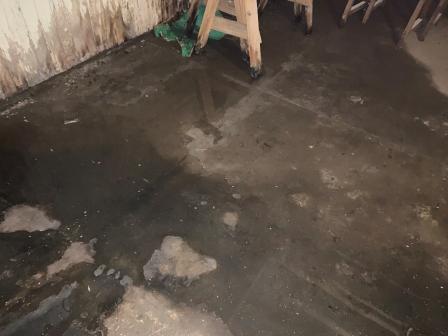 The city of Moberly is in the beginning stages of completing water and wastewater infrastructure improvements, thanks to a $4.8 million EDA grant.
"This is a huge deal for our downtown to be able to take some of that huge surge off the system and allow businesses to continue to operate," Crane said.
City officials hope the improvements will not only help the existing businesses, but also help downtown Moberly grow.
"It got to the point where a lack of quality infrastructure was prohibiting people from investing in our downtown and bringing a business down there. Being able to revitalize and reinvest in our downtown with the help of this grant money is going to be a long-term investment in the downtown merchants," Crane said.
Leaders hope to start construction in early 2022.
"It's one less thing we've got to worry about. We see light at the end of the tunnel and hopefully this is going to take care of it," Sharp said.
For more on how EDA can help support local disaster recovery and resiliency strategies, please visit our EDA and Disaster Recovery webpage.