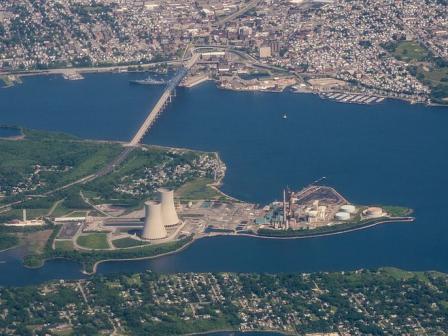 After Two Power Plant Closures, Former Coal Community Gets its Second Wind
The town of Somerset is a small, waterfront community in southeastern Massachusetts. It was incorporated in 1790 but has a rich heritage dating back to the founding of America. Today, it is home to more than 18,000 residents, boasting a diverse population representing many cultures and communities.
For several generations, the town relied on the coal industry as both its main employer and as a key tax generator. The Montaup Power Plant, situated on the banks of the Taunton River, opened in 1925 and operated for close to a century, before closing its doors in 2010. Just seven years later, the Brayton Point Power Station, which was the largest coal-burning plant in the state, closed its doors as well.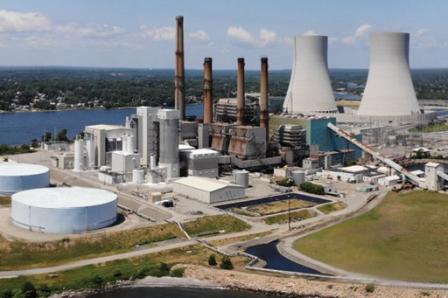 The back-to-back closures had a serious economic impact on Somerset. In late 2017, the town turned to the Economic Development Administration through its Assistance to Coal Communities program, receiving a $1.1 million planning grant to develop a blueprint for future economic growth including a comprehensive master plan, an economic development plan and other component projects.
Although the town had faced a series of economic setbacks, it was about to get its second wind. With two local power plants sitting unoccupied, Somerset turned to offshore wind development as both a source of power for the community and as a provider of jobs.
EDA's planning investments allowed Somerset to consider alternative forms of redevelopment for the former Brayton Point facility, including clean energy. EDA's infrastructure investments support private investment and redevelopment of the Brayton Point site.
Mayflower Wind, an offshore provider of low-cost clean energy in New England, won a state bid to develop an offshore wind farm south of Martha's Vineyard. The company partnered with Anbaric, a renewable energy company, who will construct a converter station and battery storage facility. Together, these two companies will bring offshore wind electricity to Brayton Point and a nearby National Grid substation.
In addition, Brayton Point also has an agreement for the construction of a manufacturing facility to produce underground transmission cables for the offshore wind project and the creation of more than 200 jobs for the Town of Somerset. Once completed, these initial projects will provide economic development opportunities that will diversify the region's economy and strengthen existing and emerging industries across the offshore wind spectrum.
Anticipating an increased demand in local infrastructure as a result of these projects, Somerset developed an Integrated Water Resources Management Plan with EDA support. It led to the identification and development of additional EDA projects for the community, designed to support infrastructure upgrades to the existing water and wastewater treatment facilities, as well as water and sewer improvements to address inflow and infiltration issues. These additional projects totaled nearly $2 million, comprised of both EDA and local matching funds.
EDA support also helped facilitate an inter-municipal agreement between Somerset and the neighboring town of Swansea, which is unable to develop its owned municipal sewer system.  This agreement will enable Somerset to provide sewer service to its neighbor and catalyze regional economic development opportunities for both communities. Somerset is also working to upgrade its reservoir in anticipation of an increase in demand for water services.
These grant projects were facilitated and administered by the Southeastern Regional Planning and Economic Development District (SRPEDD). For more than fifty years, SRPEDD has been a federally designated economic development district. Today, it credits EDA support with much of the success.
"We have a long history with EDA, some of the best investments our region has had in over fifty years of collaboration" said Don Sullivan, Director of Community and Economic Development. "These opportunities would not exist without the continued support of EDA."
Once completed, these projects will provide increased capacity in Somerset and will support future regional economic development to area communities.