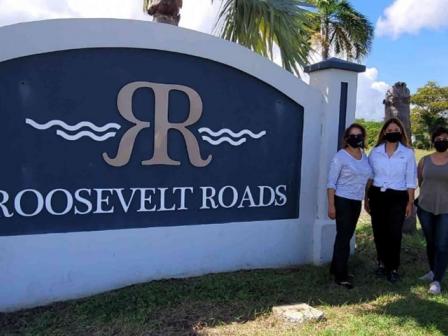 Assistant Secretary Alejandra Castillo Travels to Puerto Rico to Visit EDA Investments Sites Critical to Disaster Recovery and Preparedness
In 2017, Puerto Rico was devastated by back-to-back storms that resulted in Category 5-level destruction. More than 3,000 people lost their lives in Hurricanes Irma and Maria and the entire population was left without power. Total economic losses were estimated at $20 million.
This November, Assistant Secretary Alejandra Castillo visited Puerto Rico to see firsthand how EDA and other federal investments are helping the territory recover and build back stronger by ensuring economic, pandemic, and disaster recovery. It also highlighted how the Biden Administration is delivering on its commitment to address inequities and support communities to drive local economic growth and spur job creation.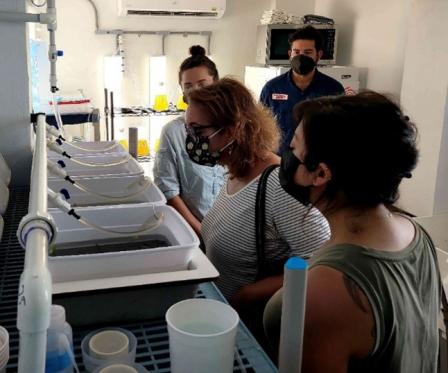 As a part of its mission, EDA has a long history of successfully supporting natural disaster recovery and resiliency efforts. Since the devastation of 2017, EDA has awarded 34 grants to Puerto Rico, totaling more than $111 million through supplemental disaster funding. These investments are expected to create or retain more than 43,000 jobs and attract close to $283 million in private investment.
Under the Federal Emergency Management Agency's (FEMA) National Disaster Recovery Framework (NDRF), EDA also leads the Economic Recovery Support Function (ERSF) on behalf of the Department of Commerce. In this capacity, EDA provides leadership, coordination and oversight for all federal agencies that share a role in the provision of grants, loans, training and other forms of economic recovery assistance in disaster-impacted communities.
During the Puerto Rico visit, Assistant Secretary Castillo got a firsthand look at the newly established Marine Business, Research, and Innovation Center at the former Roosevelt Roads Naval Station. This 45,000-square foot building, made possible through an EDA grant, will be at the forefront of the 'Blue Economy,' helping to bridge the gap in maritime, oceanographic and marine science business innovation.
She also visited Conservacion Conciencia, a non-profit funded by an EDA grant that is working to spur the blue economy in Puerto Rico through its collaboration with local fishermen to remove ocean debris, digitize their fishing practice, and increase sustainable development. There, she also toured a conch lab and viewed a sea vegetable lab, all of which aim to stimulate the blue economy and address food insecurity issues.
Additionally, Assistant Secretary Castillo met with stakeholders from Puerto Rico's philanthropic, non-profit, business, and education community at the Centro Unido de Detallista (United Retailer Association), an EDA grantee. They discussed areas of opportunity for collaboration with EDA to help advance both Puerto Rico's economic development and the blue economy.
Rounding out her visit to Puerto Rico, Assistant Secretary Castillo engaged with Governor Pedro Pierluisi and highlighted the work EDA is doing on the island. They discussed areas of opportunity to collaborate and advance economic development as well as upcoming grant opportunities available through the American Rescue Plan, specifically the Statewide Planning Grant, the Travel and Tourism Grant, and the Good Jobs Challenge.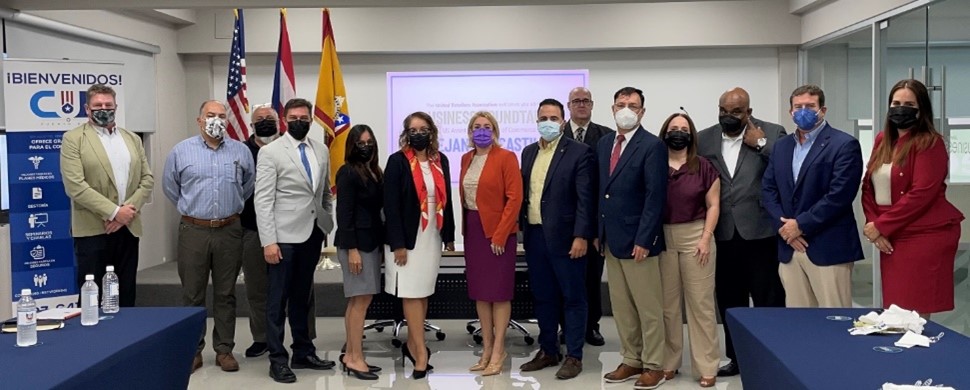 In addition to the sites visited during the tour, EDA has made other investments in Puerto Rico to help prepare for and respond to future storms. This September, EDA provided an additional $16 million in supplemental disaster funding to Eco-Exploratorio, Inc. for construction of the EcoEx Resilience Institute. Once completed, this four-story project will officially serve as the hub for all disaster preparedness activities in the Caribbean.
EDA's work in Puerto Rico is critical to assist the island's ability to build back better and advance resilient, sustainable, and equitable economic development. It also demonstrates a successful model for place-based or bottom-up approach to advancing economic development through inclusion of the local community.
For more information on how EDA assists in disaster recovery, please visit: EDA.gov/disaster-recovery.