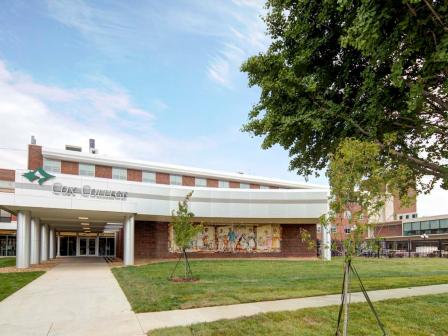 EDA Investments Educating the Nurses of Tomorrow
Nurses play a vital role in society, serving as the eyes and ears of our hospitals and health care facilities. Yet even before the coronavirus pandemic put a strain on the healthcare system, much of the nation was already facing a nursing shortage.
In Missouri, the need for nurses became apparent in recent years, as the state was experiencing the largest nursing shortages it had ever seen. Hospitals in Springfield, including Cox Health, saw that shortage firsthand. At any one time, the hospital would have more than 300 nursing vacancies.
"If we don't have nurses, we reduce access to care, we reduce the quality of care, you put a big stress on your health system, and no one wins," said Lisa Alexander, President of Cox Health Foundation.
Cox College has been educating nursing students for more than 100 years. It offers Associates, Bachelors, and Master's degrees in Nursing, as well as Associates degrees in Radiography and Medical Assisting, Bachelors degrees in Diagnostic Imaging, and Masters degrees in Nutrition Diagnostics and Occupational Therapy.
However, the college lacked the capacity to expand and had a maximum enrollment of 250 nursing students. Space was also an issue, as classes were held in a converted dormitory, originally built in 1956.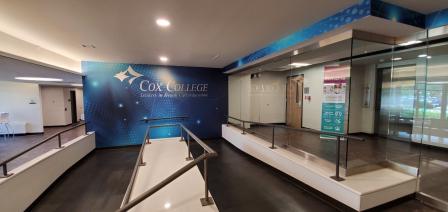 The Economic Development Administration (EDA) was able to help. In 2017, EDA awarded Cox College a $2.2 million grant to renovate and expand its nursing program, allowing the nursing school to increase its student capacity by more than 60 percent.
"This project opened the door to us to bring our facility into the 21st century, to create the classroom space that was going to allow us to expand our program and give us the opportunity to go to the Missouri State Board of Nursing to apply for an increased enrollment," said Alexander.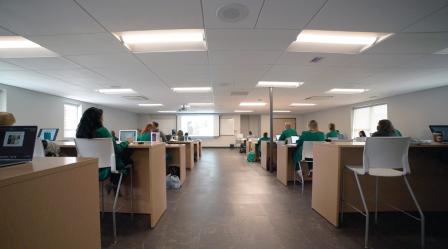 The renovated space opened in the Fall of 2020 with record enrollment. The updates provided an unanticipated benefit to allow learning to continue during the pandemic.
"Because of the EDA project we now had technology in our classrooms that allowed us to provide online platforms that we had never had before," Alexander said. The school also now had the space to allow for social distancing in in-person classes.
The pandemic also highlighted the need for nursing students to be more prepared than ever.
"Nurses have been put into positions of learning that no one ever expected. No one knew anything about COVID or how to respond to it. We have a greater need now of a higher level of ICU care," Alexander said. "The simulation lab became the next phase of how we create tomorrow's nurse that's more prepared for COVID and what could come from it."
In 2020, EDA awarded Cox College a $1.9 million grant to expand its simulation training lab for nursing students.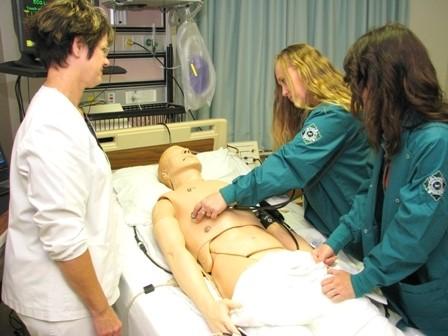 The school is now in the final stages of design and is learning from experiences nurses have faced during the pandemic.
"We hadn't really thought about putting negative air pressure in a simulation lab. We need at least a negative air pressure room, so the students can appreciate the standards of the complete health care setting, and what it takes to stop infectious diseases from spreading," Alexander said.
The new simulation lab is expected to open at the end of 2021.
"It truly is one of the most exciting things that has happened for Cox Health, Cox College, and for our region in a very long time," Alexander said. "This EDA project just boosted so many things in so many ways."