New Mexico Project to Create One Stop Shop for Native American Entrepreneurs
A project in New Mexico is aiming to fill a gap in support for Native American artisans and entrepreneurs. The Indian Pueblo Cultural Center (IPCC) in Albuquerque, New Mexico, showcases the accomplishments and history of the Pueblo people of New Mexico. It includes a museum highlighting cultural arts, educational opportunities, and space for daily artisans and dances.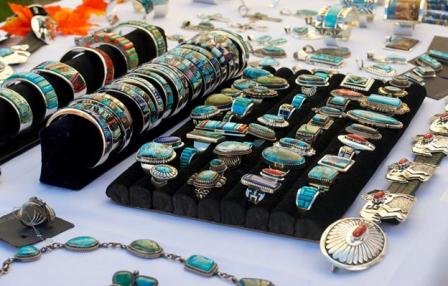 Several years ago, IPCC realized there was something missing in services for Native artisans and entrepreneurs, and thus the Indian Pueblo Opportunity Center was created.
The Opportunity Center will create a centralized, one-stop place in New Mexico for Native entrepreneurs and artisans. A $1 million EDA investment is helping to complete Phase 1 of the project, a makerspace building.
"No makerspace in the state had Native Americans as their top priority, much less was serving artisans and small food producers," IPCC Vice President of Cultural and Community Engagement Beverlee McClure said.
The makerspace will occupy the first floor of the building, and include everything for an artisan or entrepreneur, from jewelry making to wood working, as well as small food producers.
The top floor will be office space, leased out to Native entrepreneur-serving businesses.
"We are very excited about the building and the space because it really will provide a place for creativity and where indigenous entrepreneurs feel they are safe and welcome," McClure said.
While the building is in the construction process, the Opportunity Center is already providing resources to entrepreneurs and artisans through the Innovative Entrepreneur Program. Ultimately, the Opportunity Center will also include a teaching kitchen and smart classrooms.
"Artisans and entrepreneurs of color really do have the most trouble with access to services and we want to collect all those services in one place," McClure said.
Construction on the makerspace building is expected to break ground this winter and officials hope to open the building in the Fall of 2022.