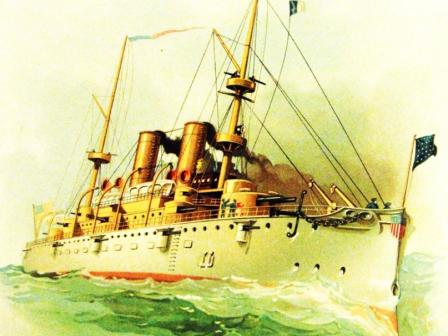 From Steam to Silicon: San Francisco's Pier 70 Welcomes a New Generation of Business with EDA Support
The maritime history of the western U.S. was written at San Francisco's Pier 70. From the California Gold Rush to Y2K, the most important ships to ply the Pacific were laid down at Pier 70's shipyards, one of the best-preserved 19th century industrial complexes west of the Mississippi.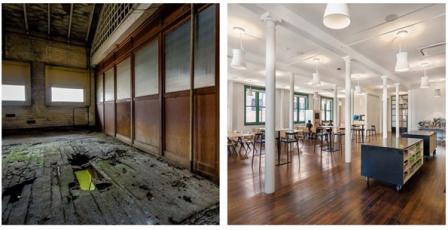 Despite its historic importance to American seafaring, however, Pier 70 was unable to escape the decline of San Francisco's shipbuilding industry. By the early 2000s, almost all of Pier 70's industrial tenants had exited the site. Contamination from hazardous materials used during 150 years of activity left the pier largely derelict and fenced from public access; its facilities began to deteriorate.
"It was 65 acres of prime, waterfront property that could not be put into productive use," recalls Carol Bach, Environmental Affairs Manager for the Port of San Francisco.
Attempts to solicit proposals to restore and redevelop the prime piece of waterfront real estate failed to identify a suitable developer willing to take on the massive project.
"One of the complicating factors in the proposals was the developers didn't know what the environmental conditions were," explains Bach. "Worst case scenario cost estimating about environmental remediation was hindering opportunities."
In 2007, the port successfully secured a $2.28 million Economic Adjustment Assistance grant from the Economic Development Administration (EDA) to undertake an extensive environmental assessment of the sprawling maritime site. With support from the EDA investment, port officials embarked upon an exhaustive investigation of environmental conditions. Soil, air, and groundwater samples were tested and an extensive analysis of the suitability of the site for future development was undertaken. The outcome of that investigation allowed the port to finally move forward with a master plan to reopen the pier for business and residential use while maintaining its historic character.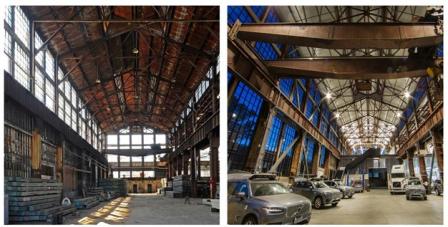 In 2019, work began on redevelopment of a 28-acre portion of Pier 70 located between Illinois and 20th streets at the foot of the city's Potrero Hill Neighborhood. When complete, the mixed-use site – which will preserve many of the historic buildings and architectural elements of the original Pier 70 – will feature more than 2,000 new residential units, 30 percent of which will be designated affordable housing. Non-residents will enjoy the benefits of more than thirteen acres of new waterfront parkland. Three additional parcels in the Pier 70 tract are also undergoing redevelopment. In the refurbished, 107-year-old Union Ironworks Machine Shop, fintech firm Gusto and ridesharing company Uber are among a new generation of San Francisco businesses to call the historic pier home.
Thanks to development made possible by the original, EDA-funded environmental assessment, port officials estimate 12,000 permanent jobs have been created and more than $1 billion in private investment generated, numbers far exceeding the port's initial estimates. An additional, 10,000 temporary, construction jobs are being supported by ongoing work at the site.
The Economic Adjustment Assistance (EAA) program is EDA's most flexible program, making grants to help communities plan, build, innovate, and put people back to work through projects designed to meet local needs. Learn more at EDA.gov.