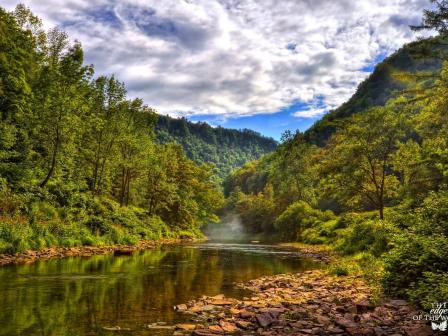 EDA Invests to Support Entrepreneurial Ecosystem in the Pennsylvania Wilds
Pennsylvania offers visitors a variety of destinations for travel and tourism. While some are drawn to the history and culture of Philadelphia, others prefer outdoor recreational opportunities, such as those available in the rural Pennsylvania Wilds. It is one of the state's eleven official tourism regions, which accounts for eleven percent of the economy in this 13-county area.
Roughly the size of Massachusetts, the Pennsylvania Wilds are home to more than 2 million acres of public land, including 29 state parks, 8 state forests, 50 state game lands, a series of biking and hiking trails, and Pennsylvania's only national forest. With more public land than Yellowstone National Park, state and local partners worked together to establish the region as a premiere outdoor recreation destination, in order to create jobs, diversify the region's economy, and improve the quality of life.
In 2013, the Pennsylvania Wilds Center for Entrepreneurship was established. The nonprofit leads the region's strategy to build the recreation economy, operates a number of programs to bring visitors, businesses and jobs to the region, and helps coordinate investment by a wide variety of partners. Its mission is to integrate economic development and conservation in a way that strengthens and inspires communities in the Pennsylvania Wilds. It works to not only promote tourism in the region, but the related supply chain as well, recognizing small businesses and entrepreneurs as key to economic development.
In 2019, the Economic Development Administration (EDA) awarded an $860,000 Economic Adjustment Assistance grant to the Center. The three-year grant was designed to develop and pilot an online marketplace, providing rural producers and manufacturers with a forum to sell outdoors and tourism-related merchandise directly to consumers while controlling their own pricing and inventory. It also supported regional marketing efforts, including the development of a YouTube video to promote the program.
"At the heart of our approach is an 'entrepreneurial ecosystem' that helps marshal resources and connections to help rural entrepreneurs thrive," said Tataboline Enos, Founder and CEO. "Our ecosystem includes tools, technologies, professional development, referral networks, and regional commerce and marketing infrastructure designed to improve market access for rural entrepreneurs involved in the outdoors sector."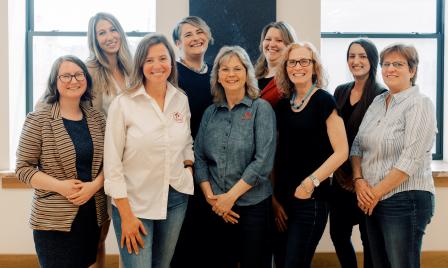 And thrive they have. With the help of EDA's investment, more than 200 local businesses and organizations, including restaurants, outfitters, breweries and local manufacturers have joined the ecosystem. The project has helped to diversify the region's economy as it adapts to changes in the energy economy and better leverage its vast public lands for economic development. Since the start of its EDA investment, the Center's ecosystem has enabled more than $1.2 million in gross sales across its commerce platforms, helping rural businesses thrive.
Looking to build upon that success, the Center applied for EDA's Build Back Better Regional Challenge in 2021. While one of 60 finalists to receive consideration under the program, they were the only one devoted to outdoor recreation, which saw a huge uptick as a result of the pandemic.
Through its Build Back Better Regional Challenge Phase One award, the Center developed a 15-year plan for expanding its ecosystem for greater impact across its large rural landscape. Already, the nonprofit's approaches have garnered national attention, including, most recently, in a recent Brookings Metro report, Commonwealth of Innovation.
"EDA has made equity its top investment priority. We were very excited to see that, and to see that its definition included historically underserved rural areas," said Enos. "I am very inspired by that, as these investments can create sustainable economic development in rural regions."
To learn more about the work of the Economic Development Administration and for more inspiring stories of EDA grants making a difference in communities all across the country, please visit eda.gov. Be sure to sign up for our electronic updates.