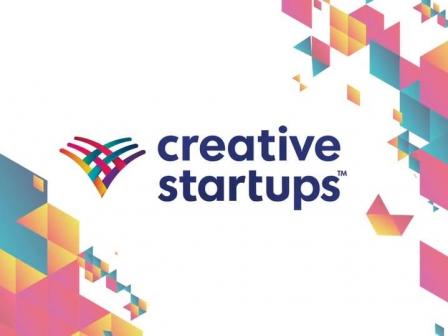 New Mexico Program Improves Access to Entrepreneurial Resources
For entrepreneurs, finding support for their potential business can be a challenge, especially for women, minorities, and those in rural communities. Fueled by a $250,000 Economic Adjustment Assistance (PDF) investment from EDA, a program in New Mexico was focused on improving access to entrepreneurial support by tapping into existing community resources.
Libraries as Launchpads was created by the Global Center for Entrepreneurship, also known as Creative Startups, in Santa Fe, New Mexico. The program launched in early 2020, with the goal of taking advantage of community resources to support minority and female entrepreneurs in rural communities.
The program was designed to activate public and tribal libraries as centers of economic opportunity for creative-industry entrepreneurs. Librarians and community-based educators from across Northern and Central New Mexico would be trained, supported, and certified to deliver pre-accelerator workshops to startups in public libraries.
However, shortly after the program launched, shutdowns from the COVID-19 pandemic created significant challenges for Libraries as Launchpads. Organizers were forced to move all communications, outreach, support, and engagement into online environments. In addition, libraries closed their doors and tribal communities across the state shut down access to non-residents.
But Creative Startups was able to turn the challenges into new opportunities.
"We were given the opportunity to reach people beyond the confines of geographic locations. We made some enhancements to our online learning portal, improved our communications, and increased our partnerships with rural and Indigenous-led organizations," said Creative Placemaking Program Manager Ginny Sterpka. "We ended up reaching more counties than we hoped, creating new partnerships, and launching additional courses."
By the end of the two-year program, Libraries as Launchpads ended up activating 24 tribal or public libraries in 14 New Mexico counties to support entrepreneurs, double the amount they anticipated.
More than 120 entrepreneurs, of which the majority were women and minorities, went through the five-week course. 75-percent of participants went on to launch their businesses and a year later, 39-percent continue to grow their businesses.
"Entrepreneurs finished the program saying they were more comfortable with pitching their business, prototyping products, and projecting and managing cash flows. We also helped improve access to mentors and expanded their business networks," Sterpka said.
The two-year program also helped spark a new Libraries as Launchpads initiative, the Certified Entrepreneurship Librarians training program, an 8-week program for librarians to build their knowledge, networks, and confidence in supporting entrepreneurs. Started to support an interest expressed by librarians to be better equipped to support entrepreneurs at any time, the program is designed to utilize existing assets and unique qualities of libraries to support communities in their efforts to foster the creative economy, create a unique sense of place, and encourage local business development.
Creative Startups is no stranger to supporting small businesses and entrepreneurs. The non-profit was created in 2008 and has since grown into the world's leading program for growth entrepreneurs in creatives industries, having graduated over 550 creative companies from their suite of programs.
In addition to Libraries as Launchpads, the organization provides services for businesses further in the development process, including accelerator programs to connect businesses with potential investors, pre-accelerator programs to help launch companies, and several challenges and sprints to spur innovation.