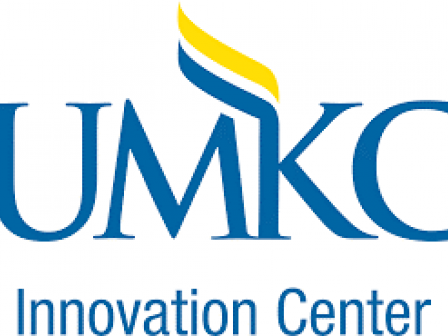 Woman-led EDA University Center Is Making Entrepreneurship Easier in Kansas City
It's not just the barbecue or the championship-caliber NFL team that Kansas City is known for – the metro area is also recognized as a top city for entrepreneurs. Leading the charge is the University of Missouri-Kansas City (UMKC) Innovation Center.
The Innovation Center is part of the Economic Development Administration's University Center (UC) program. The UC program makes universities' resources – including research, outreach, and technology – available to the regional economic development community.
UMKC's Innovation Center is a long-term partner with EDA in economic development as a UC. In the Kansas City area, the Innovation Center is a key resource for aspiring and existing businesses.
"It's a major outreach program into the community, and we help people start and grow businesses," Maria Meyers, Executive Director of the UMKC Innovation Center said.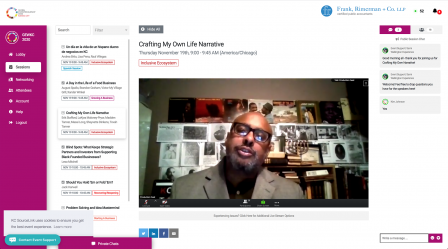 The Innovation Center offers multiple programs to meet the changing needs of entrepreneurs and business owners, through technology/commercialization, education, a regional ecosystem, and national programs.
The Innovation Center's KCSourceLink program is part of the regional ecosystem and is a hub for entrepreneurs and businesses in Kansas City. It improves access to and visibility of resources, connecting entrepreneurs to the coaching, financing, and training they need to start, grow, and accelerate their businesses. The mission-critical demand for those resources was made even more apparent during the coronavirus pandemic when entrepreneurs needed fast access to ever-changing information and just-in-time funding.
Just three days after a state of emergency was declared in Kansas City due to the pandemic, KCSourceLink was able to launch a comprehensive website for entrepreneurs with updates and resources.
"Our goal is to make sure our business owners have the right information and resources they need to move forward – so they can spend their time and effort on keeping their doors open and their businesses afloat," said Jenny Miller, KCSourceLink Network Builder.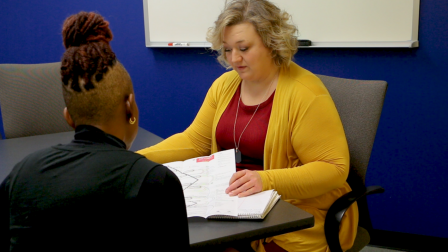 As businesses scrambled to find answers to never-ending questions during the pandemic, KCSourceLink has remained the go-to place for answers. It has also launched new support mechanisms to help entrepreneurs and businesses through the pandemic, including additional education opportunities and virtual one-on-one counseling and mentoring to help the businesses access stimulus dollars.
"As the pandemic has continued, we've seen a strong uptick in the number of people looking to start businesses and we are helping those people, as well as assisting our established businesses," Miller said.
Through its KCSourceLink program, the UMKC Innovation Center had more than 6,000 requests for assistance via its telephone hotline and email in 2020. The program helped those entrepreneurs and businesses, thanks in part to their status as an EDA University Center, a five-year program.
"The long-term nature makes this program successful and gives us the ability to leverage funding from others. It truly gave us the ability to pivot to help people get through the pandemic," Meyers said.
Looking forward, the UMKC Innovation Center is targeting increased corporate engagement to help connect large companies with small entrepreneurship firms, helping to fill the gaps in resources for local and national entrepreneurs and businesses.
"It's refreshing to have EDA back the work we're doing, and it allows us to make an impactful difference," Miller said.