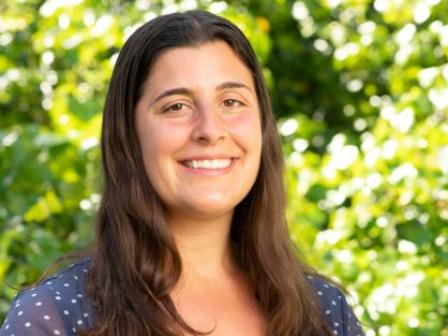 EDA-Capitalized Revolving Loan Fund Helps a Small Business Ascend to Success
When psychologist Haleigh Scott completed her postdoctoral clinical training at the University of California, Davis she knew she could best continue her commitment to individuals with neurodevelopmental disabilities in a small setting that would allow personalized patient treatment and case management. However, the start-up costs needed to establish a private practice were prohibitive and, like many new entrepreneurs, Dr. Scott found it difficult to obtain traditional bank financing. That's when she contacted Judy Fletcher, Chief Lending Officer at California Capital Financial Development Corporation ("California Capital").
Established in 1982, California Capital provides a variety of technical assistance and development services to Northern California small businesses and start-ups. Among the programs that the Sacramento-based non-profit administers is an Economic Development Administration (EDA)-capitalized Revolving Loan Fund (RLF).
Equipped with a promising business model, Scott worked with Fletcher to qualify for a $92,665 RLF loan through California Capital, providing her with more than 80 percent of the funding she needed to establish Ascend Diagnostics and Support Services. The small, Sacramento-based practice saw its first patient in 2020.
Ascend Diagnostics and Support Services provides a range of services for children and adults with neurodevelopmental disabilities including evaluations, Applied Behavioral Analysis (ABA) therapy, counselling, and support services for care givers. In less than 24 months since receiving its loan, Ascend Diagnostics and Support Services has added an additional three full-time staff, bringing its total number of full- and part-time employees to nine, and is in the process of expanding its offices to accommodate a growing number of patients. In its first year, the practice also secured a contract with the California Department of Social Services to provide training services to mental health professionals, foster family agencies and care providers who serve children and adults with developmental disabilities and mental illness. That contract helped put the business on a sound trajectory for future patient intake and is still in place.
Ascend Diagnostics and Support Services' path to success can be credited to the business and professional acumen of Scott, as well as the continuum of support offered by California Capital. By providing new and emerging businesses with a range of services including market research and business workshops, companies seeking financing through California Capital are appropriately positioned for commercial success, helping ensure a low default rate on loans and the continuous recirculation of lending capital to new enterprises.
Dr. Scott's practice is just one of 30 different companies currently being supported by California Capital's EDA-capitalized RLF. Other businesses benefitting from these RLF funds include an auto towing service, a kettle corn manufacturer, an accounting firm, an in-home senior care agency, and an e-commerce cosmetics company.
Debbie Muramoto, President and CEO of California Capital, attributes the ability of these businesses to meet their startup and expansion costs to EDA's Revolving Loan Fund investment, as well as the dedication of Fletcher and other California Capital staff to building a vibrant local business ecosystem.
"Without our EDA RLF these 30 businesses would not have gotten capital," said Muramoto. "And if it were not for the work of our lending team working closely with our business owners to make sure they were loan ready, they would not have been able to qualify for their loans."
EDA makes Economic Adjustment Assistance grant awards to establish RLFs that provide loans to businesses that may not be able to obtain traditional bank financing. To see how other funders and borrowers are using EDA's RLF program, please visit EDA's Small Business/RLF Success Stories webpage.