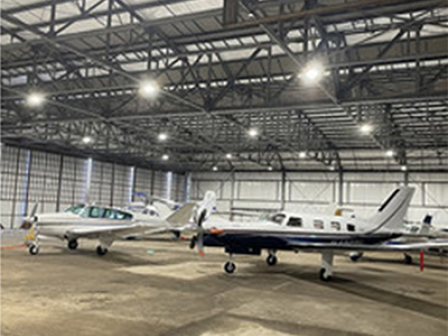 Revolving Loan Fund Program Gives Businesses a Flying Start in Tennessee
Mike Williamson is a former Air Force mechanic from Lynchburg, Tennessee. After serving his country, he returned to his hometown and opened Lynchburg Machine Tool, which provides tools and dies for the local automotive manufacturing industry.
As his business took off, Mike was often traveling to meet with new customers. Incorporating his love of flying, he bought a company plane to better serve his growing travel needs. When not in use however, Mike would often service the plane outside of his shop - something that caught the eye of several local pilots, who hired him to maintain their planes as well.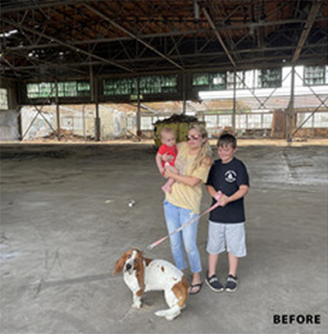 Overnight, Mike found himself in charge of a fleet of 15 local aircraft, housed at nearby Tullahoma Regional Airport. In response, he opened a second business, Williamson Aviation, which now provides maintenance to over 100 aircraft across the southeast United States, including one plane from Austria.
"I wanted to consolidate the two businesses and stop driving back and forth," Mike recalls. "I initially wanted to build a new facility at the airport to house both operations, but a colleague of mine had a better idea."
That idea was the refurbishment and restoration of an existing hangar built in 1941. During World War 2, it was used as a basic training facility for recruits heading off to Europe. By the 1990s however, the hangar had fallen into disrepair and was now being used for storage.
Mike saw great potential in the project, for which he now needed financing. A friend recommended he contact the South Central Tennessee Development District (SCTDD), a local EDD funded through EDA's Revolving Loan Fund program. Since 1972, SCTDD has provided technical assistance and support to local governments to develop beneficial projects throughout Middle Tennessee. Mike met with Eddie Fitzgerald, who worked with him to procure a $480,000 loan through the RLF program.
"The EDA process went very smoothly, and it really was a group effort. Eddie was great to work with and a lot of people came in to help."
Restoration of the hangar began in May 2021 and took more than a year. In addition to his earlier businesses, it is also home to a third, Fly Direct Aviation, which Mike created through this project. The new company takes older aircraft and modernizes them with the latest in aviation equipment.
While the workforce often varies, today the hangar employs around ten local workers. Thanks to Mike's efforts, the U.S. Department of the Interior has recognized it in the National Register of Historic Places.