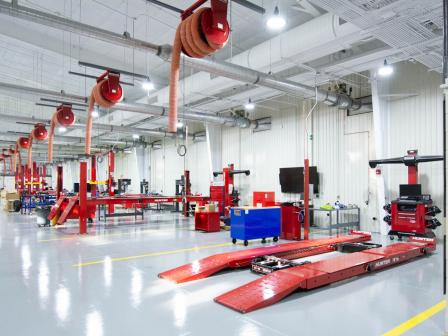 EDA-Funded Automotive Training Facility Revs Up the Alabama Economy
Decatur, Alabama, is a small community just outside of Huntsville, a city that has been experiencing steady growth over the last few decades. As the population grows, so too does the vast number of businesses to serve their needs.  Now Decatur is home to more than two dozen automotive dealerships.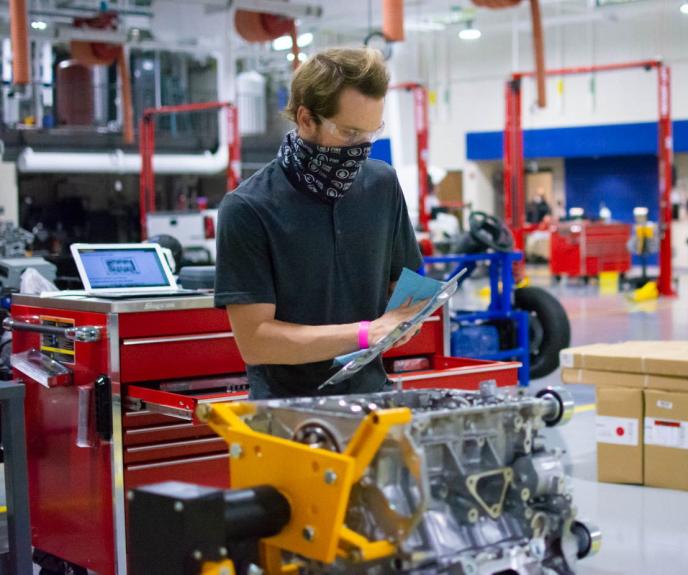 With so many cars on the road, automotive technicians are in high demand. As recently as 2018, dealerships would regularly send their technicians more than two hours away to receive training and certification. Managers knew there had to be a better way to recruit and train local automotive professionals. The owner of a local Ford dealership reached out to Calhoun Community College (CCC) and suggested a training program of their own.

 "We hadn't had an automotive program in more than 25 years, but we pride ourselves on listening to businesses and industry. Finding funding for brick-and-mortar community colleges, however, can often be a challenge," said Lewis Nall, CCC's Automotive Technology Instructor.

That funding came in 2018 from the Economic Development Administration (EDA), who provided a $1.5 million Public Works grant to establish an automotive technology training facility.

"We didn't have so much as a screwdriver for an automotive program," said John Holley, Dean of Technologies. "We started teaching out of one of the local high schools, later renting a facility of our own. Through EDA funding, we now operate a 23,000-square foot facility, with 20 automotive bays."
The facility offers the latest in state-of-the-art diagnostic equipment and tools. Students gain practical experience in front-end alignment, tire balancing, drivability and more. They learn to work on a variety of makes and models, representing traditional gas-powered automobiles and electric vehicles.

"What's so impressive about our automotive facility is that it's big, it's bright, it's clean, it's high-tech and it's state of the art," said Wes Torain, Director of Public Relations and Digital Media. "It is the perfect example of the term 'this is not your grandfather's auto shop.'"

Now fully accredited, the two-year program provides graduates with associate degrees in automotive technology. More than 100 students are currently enrolled, many of whom participate in the internship program, completing their morning coursework before heading to work at a local dealership.

"We run the facility like a shop, and we ensure that these kids touch every part of the car," Nall said. "We teach them the importance of having a work ethic and of using critical thinking, since so many of these kids are used to just sitting around on their phones. It's a lot of work and they have to grow up a little, but our dealers always tell us that they are productive from Day 1."

"What surprised me most about the program was the diversity of our students," Jimmy Hodges, President of CCC recalled. "One of our graduates was often told while growing up that she would never amount to anything. Today, she is often recognized as the best employee at her dealership, especially by those in management."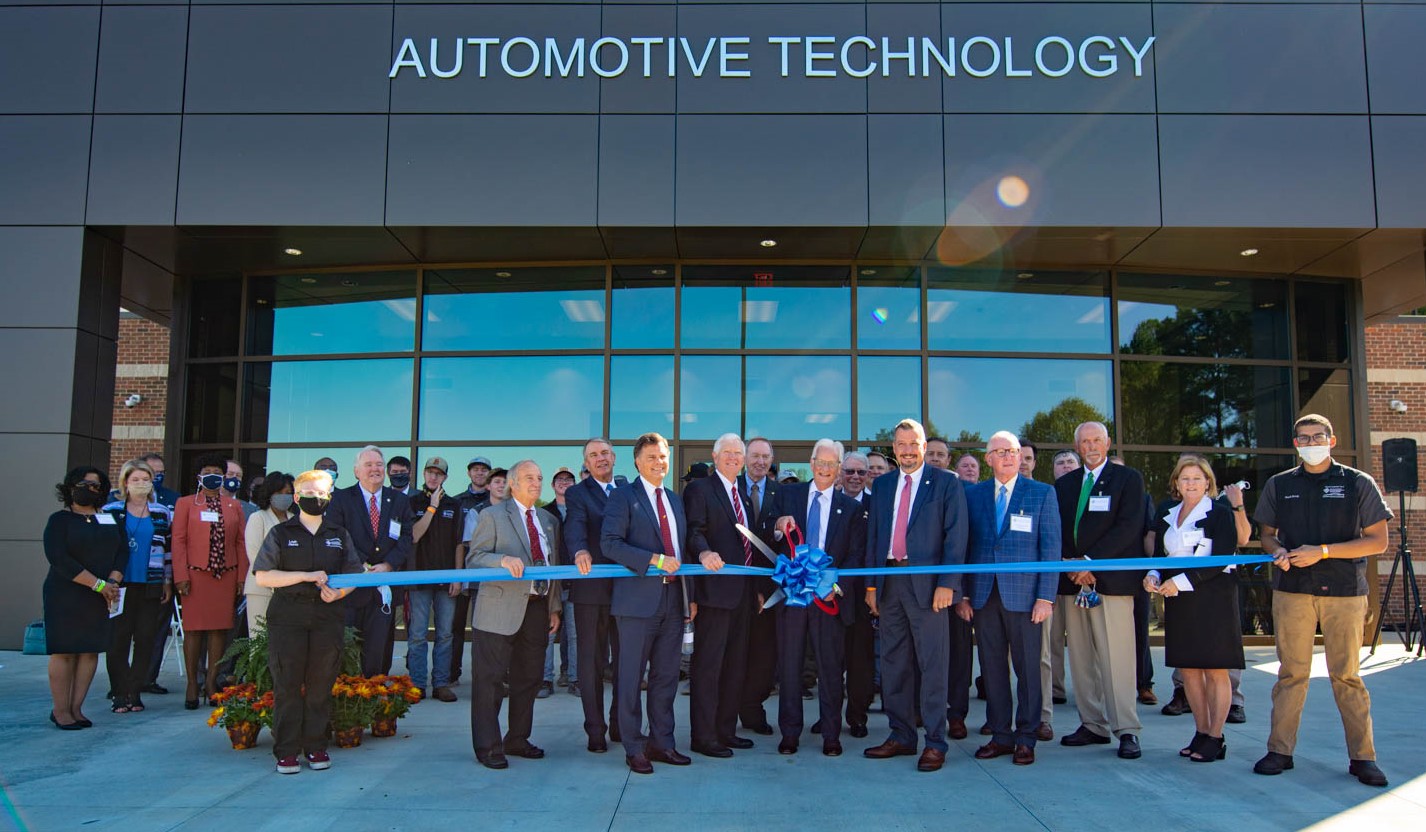 The coronavirus pandemic nearly slammed the brakes on this new facility, however.

"COVID was a huge detriment for program recruitment and for practical experience in the beginning," said Holley. "A lot of our coursework was conducted online and we had about six months of missed opportunities."

As of 2023, they are fully open and hitting the road to success. Courses are offered in three different daily timeslots, and for the first time in the program's history, all three are full, providing students with the practical, hands-on experience that dealers want.

CCC is also actively building a pipeline of younger students by sponsoring summer camps with local chapters of the Boys and Girls Club of America, focusing on lower-income neighborhoods. They want to provide opportunities and exposure to CCC programs, whether it be the automotive industry or any of the other coursework offered through the college. They also want to take the success they've had with the automotive program and replicate it in other industries, including aviation.

"If there's an opportunity, then we will return to EDA," Holley said.
To read about other projects supported by the Economic Development Administration, please visit eda.gov.