Spotlight on Commerce: Mary Owen-Thomas, Regional Public Affairs Specialist-Chicago, Economic Development Administration (EDA)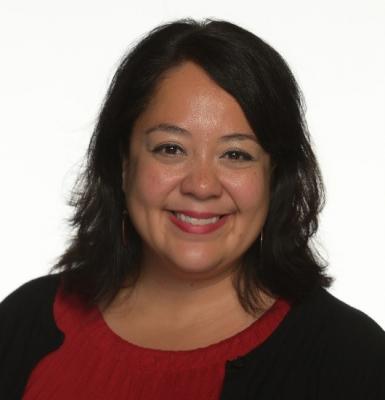 I am a Regional Public Affairs Specialist with the Commerce Department's Economic Development Administration's Chicago regional office. I handle public affairs for the region, which includes Illinois, Indiana, Michigan, Minnesota, Ohio, and Wisconsin. My goal is to raise the visibility of the agency and highlight the amazing work of our grantees. I do a lot of writing – press releases, success stories, newsletters, social media copy – and conduct media outreach.
I'm a storyteller by nature with more than 15 years of journalism experience. My favorite part of my job is talking to people about their economic development projects and then turning it into a relatable story to share with the public. Communicating these stories is important because the projects within EDA create jobs, spur entrepreneurship, help small business and improve the conditions of not only my region, but also in communities across this country.
I was born in Detroit, Michigan, and raised in nearby Dearborn – in the shadow of Henry Ford's historic and belching River Rouge plant. Growing up in the Detroit area in the 1980s and 1990s gave me a unique perspective into how a whole region can be devastated by economic disinvestment.
I received a bachelor's degree in political science from Michigan State University, and a master's degree in public affairs from Indiana University Northwest. I started my career in journalism at the Detroit Free Press and Chicago Tribune. As a child, I was inspired to pursue a writing and journalism career by seeing female journalists Connie Chung and Christiane Amanpour on TV.
Before my career at EDA, I served as a Peace Corps volunteer in the Philippines. It was an immense honor to serve in the country where my mother was born. I'm currently a board member for the National Peace Corps Association.
For me, Asian American and Pacific Islander Heritage Month is an opportunity to have discussions about my Filipino background. Since I don't have a typical Asian surname, people don't realize that my life has been strongly influenced by the values, culture, and traditions of the Philippines. Asia is a big and diverse continent, and the Asian identity looks different for many people. For example, I am bi-racial and the daughter of an immigrant, which means that my experience doesn't always match that of other Asians or even Filipinos.
This month is a good opportunity to have discussions about our differences, but also create awareness about the issues impacting AAPI communities, such as the increase in anti-Asian hate crimes and the widening income gap between the wealthiest and poorest Asians Americans.
I hope everyone will continue – beyond this month – to learn more about AAPI people and communities and our value to the American culture and economy.
Ed. note: This post is part of the Spotlight on Commerce series highlighting the contributions of Department of Commerce employees during Asian American and Pacific Islander Heritage Month