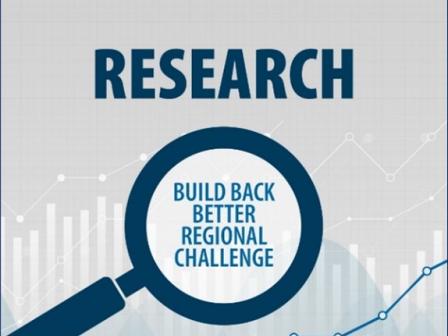 EDA Enlists Research Partners to Document Lessons and Outcomes of the Build Back Better Regional Challenge
EDA's $1 billion Build Back Better Regional Challenge is not only a generational investment in place-based economic policy, it is also a significant opportunity for practice-observant research in the field of economic development. To capitalize on this historic moment, this month, EDA's Research and National Technical Assistance program is announcing two investments designed to stimulate a robust research agenda that will explore, document, and disseminate the lessons, outcomes, and replicable models of the Build Back Better Regional Challenge, helping amplify its impact beyond the regional coalitions awarded federal funding. This grant is funded through EDA's ARPA Research and Networks Funding Opportunity.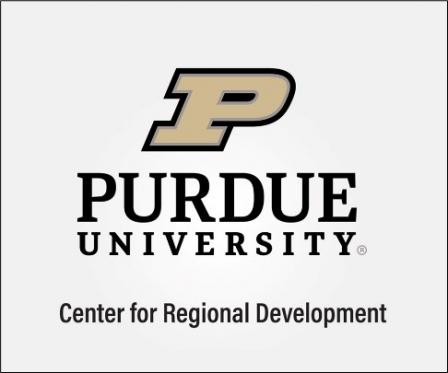 "EDA investments are guided by research," said Alejandra Y. Castillo, Assistant Secretary of Commerce for Economic Development. "Beyond its tremendous impact building robust regional economies, the Build Back Better Regional Challenge will also serve as a living laboratory that will house knowledge and best practices to inform the next generation of economic development policy and practice."
Purdue University and Brookings Metro to Lead Effort
The Purdue University Center for Regional Development was awarded a $620,428 grant to undertake a three-year, mixed methods research project. This initiative will collect data from the 21 Build Back Better Regional Challenge coalitions that received funding through interviews and focus groups using the Ripple Effect Mapping methodology paired with quarterly surveys of project stakeholders. Data will be curated, formatted, and presented in a dashboard and data repository updated in near real-time, providing insight into the challenge's impact and effects.
"We are thrilled to partner with EDA and Brookings on this important effort," said Robert Gallardo, Director of the Purdue Center for Regional Development. "These funds will have a tremendous impact on multiple regions across the country and being able to be in the front seat documenting and researching these, is very exciting."
Brookings Metro, meanwhile, was awarded a $777,500 grant to pursue a multi-outcome project. The project will include development of a grantee typology, bringing better order to practice; research and development of six case studies to document critical learnings from the challenge; and creation of a capstone report measuring coalition progress, total co-investment, and novel institutional evolutions and partnerships.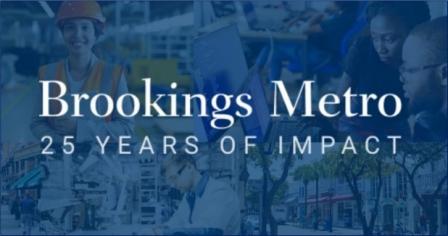 "The Build Back Better Regional Challenge not only heralds a new federal embrace of large-scale, place-based challenge grants to catalyze inclusive economic growth, it also represents a novel commitment by EDA to real-time policy learning and evaluation," said Joseph Parilla, Fellow and Director of Applied Research, Brookings Metro. "Our team at Brookings Metro is honored to join our colleagues at EDA and Purdue in this joint undertaking."
Build Back Better Regional Challenge Set To Diversity, Strengthen Regional Economies
The $1 billion Build Back Better Regional Challenge is the marquee initiative of EDA's American Rescue Plan programs. It aims to boost economic recovery from the coronavirus pandemic and rebuild American communities through the creation or upscaling of regional growth clusters led by coalitions of public and private sector stakeholders.
From an initial pool of 529 applicants, EDA selected 60 finalists to further develop transformative economic growth strategies. Of those, EDA chose 21 to each receive between $25 to $65 million in federal support to implement three to eight projects in support of a place-specific industry cluster.