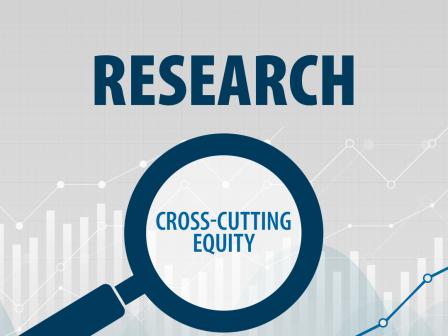 EDA Taps University of Michigan and New Growth Innovation Network to Document Equity Outcomes of American Rescue Plan Programs
President Biden's American Rescue Plan (ARPA) allocated the Economic Development Administration (EDA) $3 billion in supplemental funding. This investment is assisting communities nationwide in their efforts to recover from the impacts of the coronavirus pandemic by accelerating the process of economic recovery and by improving the resiliency of local economies to future economic challenges.
In furtherance of EDA's implementation of Executive Order 13985, which calls on agencies to advance equity by identifying and addressing barriers to equal opportunity that underserved communities face, EDA's Research and National Technical Assistance (RNTA) program this month tapped the University of Michigan's Economic Growth Institute (EGI) and the New Growth Innovation Network (NGIN) to lead a robust, equity-focused research program. This project is aimed at identifying best practices of equity and inclusion in two of EDA's keystone ARPA initiatives: the Build Back Better Regional Challenge and the Good Jobs Challenge. This grant is supported through EDA's ARPA Research and Networks Funding Opportunity. "EDA's first investment priority is equity," said Alejandra Y. Castillo, Assistant Secretary of Commerce for Economic Development. "We demonstrate our commitment to equity by not only supporting projects that provide barrier-breaking opportunities to underserved communities, but also through adaptive reflection on those projects to maximize the efficiency of future efforts."
The $557,942 grant will support EGI and NGIN in a collaborative investigation of equity and inclusion-related output and outcomes arising from EDA's ARPA programs. Over a four-year grant period, the research team will work with select members of the 53 coalitions that were awarded funding through EDA's Good Jobs Challenge and Build Back Better Regional Challenge to identify best practices for inclusion and equity among funded coalitions. A capstone report will describe key learnings gleaned from the research and advance recommendations for equitable growth frameworks that can be adopted by the greater community of economic development practitioners.
EGI and NGIN Bring Experience and Expertise to Project
Housed at the University of Michigan, the Economic Growth Institute leverages the university's resources, research, technologies, and expertise to foster innovation and create equitable economic growth for local, state, and national communities and economies.
"This investment by the EDA will result in actionable findings on equitable and inclusive practices specifically highlighting what moves the needle for underserved and underrepresented communities," said Sarah Crane, Research Manager of the University of Michigan's Economic Growth Institute. "We are honored to partner with the EDA and NGIN in this critical and timely effort."
Established in 2018 and headquartered in Chicago, NGIN is a nonprofit organization focused on inclusive economic growth and closing structural opportunity gaps to ensure that people of color, women, and neglected geographies are a core part of regional economic growth and prosperity.
"NGIN's work has shown that economic leaders can deliver both strong economic growth and advance equity in their regions," said M. Yasmina McCarty of NGIN. "We are delighted to have the opportunity to support EDA's once-in-a-generation investment and look forward to developing best practices which advance inclusive economic development at the local and regional level."
The 53 community and industry coalitions selected for funding through EDA's Build Back Better Regional Challenge and Good Jobs Challenge were chosen from a competitive pool of more than 1,000 applicant organizations. The two programs aim to boost economic recovery from the coronavirus pandemic through the creation or upscaling of regional growth clusters and the support of high-quality, locally led workforce development systems.