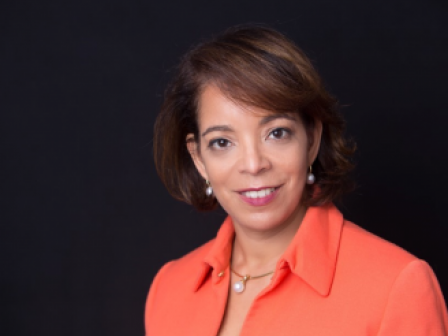 Alejandra Castillo Works to Increase Tribal Participation in EDA Programs
Alejandra Y. Castillo is the Assistant Secretary of Commerce. As the head of EDA, she is responsible for fulfilling the bureau's mission of leading the federal economic development agenda. As part of this, she is working to promote economic development in those communities traditionally underserved, including Tribal nations.
"After decades of disinvestment, our Tribal communities were dealt additional economic hardships as a result of the coronavirus pandemic," said Assistant Secretary Castillo. "In response, President Biden's American Rescue Plan and its Indigenous Communities program allocated $100 million specifically to help Tribal communities recover and rebuild."
Fifty-one grants were awarded through this funding, representing 26 states and territories. According to grantee estimates, it will support the creation of more than 2,400 jobs in Tribal communities.
Castillo promotes equity across all EDA programs, including its traditional funding opportunities, and works to increase Tribal participation. In 2021, EDA updated its regulations, creating greater opportunities to do just that, by extending Tribal eligibility to include for-profit entities wholly owned and operated by Tribes.
"EDA is committed to working with our Tribal partners to support their strategies for economic development, providing greater opportunities for job expansion and growth. This rule change was designed to do just that."
Castillo's passion for economic development came at an early age. She is the daughter of American immigrants who came from the Dominican Republic in search of the American dream. As a child, she was the first in her home to speak English, and often served as the family's "problem solver," and as a bridge between two communities. Today, she is honored to serve as the first woman of color to be appointed Assistant Secretary of Commerce for Economic Development.
"I had two amazing grandmothers, who always forged ahead, despite the odds. I admire that commitment, that zeal, and it's something I bring to my role as Assistant Secretary every day."