EDA Awards Grant to Urban Institute for Research and Training in Support of Indigenous Economic Development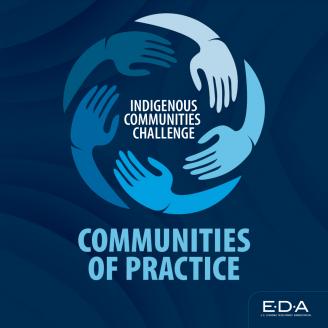 Through President Biden's American Rescue Plan, the Economic Development Administration awarded more than $540 million to support Indigenous communities — including federally recognized Tribes, Alaskan Native Villages, and public and private sector organizations serving Native Pacific Islanders — as they rebuild and recover from the economic impacts of the coronavirus pandemic. This month, EDA underscores its commitment to Indigenous economic development with the announcement of a $1,466,493 grant to the Urban Institute, in partnership with the National American Indian Housing Council (NAIHC), to develop resources and research designed to enhance the process of Indigenous-focused grantmaking as well as to deepen contact among economic development practitioners working on Indigenous issues. Urban Institute and NAIHC will also be partnering with a subcontractor experienced in working with tribes and providing technical assistance on economic development, planning, and housing issues: Big Water Consulting.
"President Biden is committed to supporting Indigenous communities, which were disproportionately impacted by the pandemic, in their ongoing process of economic recovery," said Assistant Secretary of Commerce Alejandra Y. Castillo. "This award will help establish a framework for maximizing the impact of current grants while catalyzing opportunities for future investment."
Grant Will Support Community of Practice and Research Program
Under the award's terms, the Urban Institute team will establish a Community of Practice for current and future EDA Indigenous grantees designed to build capacity for project planning and implementation. The Indigenous Economic Development Community of Practice (CoP) will provide training and technical assistance to beneficiaries of EDA grant support from FY2021 and later who are undertaking Indigenous-focused projects. Key initiatives of the CoP will include development and distribution of toolkits on best practices in economic development, as well as the creation of a series of educational seminars for grantee leadership and stakeholders.
In addition, the Urban Institute team will also manage a robust research program that will engage in analysis of new and existing data to identify the characteristics of successful, Indigenous-focused EDA grants. The research will seek to identify best practices toward overcoming barriers in Indigenous-focused investment, helping inform the processes of grantmaking and pre-development planning activities.
Established in 1968, and headquartered in Washington, D.C., the Urban Institute is a nonprofit research organization that provides data and evidence to help advance upward mobility and equity.
"The Indigenous Economic Development Community of Practice will provide immediate benefits in the form of capacity building to organizations engaged in Indigenous-focused projects," said Sarah Rosen Wartell, President of the Urban Institute.
The NAIHC is a nonprofit organization whose stated mission is to promote and support American Indians, Alaska Natives and Native Hawaiians in providing culturally relevant and quality affordable housing for their people.
"NAIHC seeks to support Indigenous communities in the realization of their self-determined goals," said Tony Waters, Executive-Director of NAIHC and an enrolled member of the Cherokee Nation. "The Indigenous Economic Development Community of Practice provides an exciting mechanism to advance that mission and we're proud to partner with EDA and the Urban Institute in its implementation."
Big Water Consulting is a consulting firm located in Seattle, Washington which specializes in helping tribal, governmental and nonprofit clients collect, analyze, manage, share and act on relevant data.
"Sustained progress across Indigenous communities has commonly resulted from sharing experience, knowledge and successful models and strategies," said Kevin Klingbeil, managing director of Big Water Consulting. "Big Water looks forward to facilitating this critical knowledge sharing process at a time when Tribes and Native communities are increasing their planning capacity, capitalizing on new opportunities, responding to unforeseen challenges, and incorporating new sources of funding and technical assistance."
This grant is supported through EDA's ARP Research and Networks Funding Opportunity, co-administered by EDA's Networks team and the Research and National Technical Assistance (RNTA) program. The RNTA program funds research, evaluation and technical assistance projects that promote competitiveness and innovation in distressed rural and urban regions throughout the United States and its territories.
Work on the Indigenous Community of Practice will begin immediately with EDA grant funding supporting a 3-year period of performance. Visit EDA's Communities of Practice website for more information.
Updated March 9, 2023