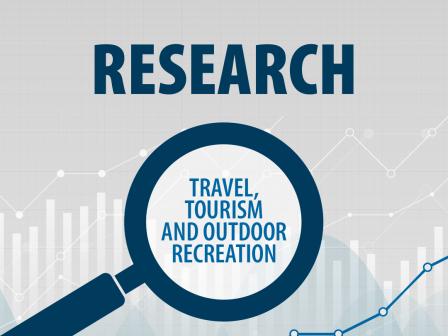 EDA Awards Research Grant to NGA Center and Oregon State University's CORE to Measure Performance and Outcomes of Travel, Tourism & Outdoor Recreation Program
Through President Biden's American Rescue Plan (ARPA), the Economic Development Administration (EDA) distributed $750 million to 185 grantees in regions hard hit by declines to the travel, tourism, and outdoor recreation industries. Awards are currently funding a variety of initiatives designed to accelerate the recovery of visitor-based local economies with projects that include development of new park space, construction of bike trails, enhancement of cultural tourism amenities, and improvements to historic neighborhoods.
This month, EDA's Research and National Technical Assistance (RNTA) program tapped the National Governors Association's Center for Best Practices (NGA Center) and Oregon State University's Center for Outdoor Recreation Economy (CORE) to develop and lead a robust research program designed to assess the effectiveness of  these critical investments and identify best practices for future visitor-based economic development. The $598,050 grant will support NGA Center and CORE for a two-year period of research during which they will collect and analyze data related to ARPA Travel, Tourism & Outdoor Recreation program grants while seeking to identify connections between the impact of EDA awards and the local economies in which projects are located.
"President Biden recognizes the vital contribution the travel and tourism industry makes to the American economy," said Assistant Secretary of Commerce for Economic Development Alejandra Y. Castillo. "This EDA investment is a critical first step in evaluating and measuring the impacts of the American Rescue Plan on this key sector."
NGA  Center and Oregon State University CORE Bring World-Class Expertise to Program
Established in 1908, the National Governors Association represents the leaders of 55 U.S. states, territories, and commonwealths. Through the Center for Best Practices — the only research and development firm that directly serves the nation's governors — NGA develops innovative solutions to public policy challenges.
"This project will assist state, local, and federal leaders by identifying policies and implementation strategies that can be adopted to help the tourism and outdoor recreation sector recover, regionalize, and diversify to build businesses that are resilient to economic shocks," said Timothy Blute, Director of NGA Center. "We're excited to partner with EDA and CORE on this important initiative."
Housed at Oregon State University, the Center for Outdoor Recreation undertakes research aimed at understanding sectoral workforce needs while partnering with industry stakeholders to identify and respond to training, leadership development and research requirements.
"By analyzing data produced by jurisdictions that receive American Rescue Plan Travel Tourism and Outdoor Recreation program grants, this project will substantially contribute to the body of knowledge that supports state and local economic decision-making on visitor-based development," said Lee Davis, Executive Director of CORE. "Oregon State University and NGA Center are uniquely positioned to deliver actionable and meaningful results."
Research outcomes from this initiative will be published on NGA Center's website for future use by economic development practitioners.