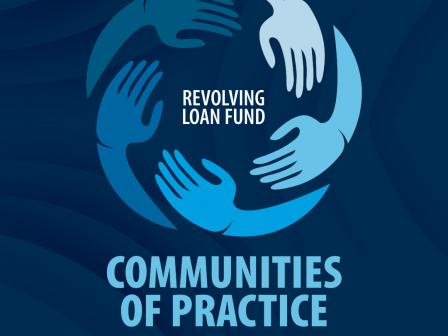 NDC to Lead New EDA Revolving Loan Fund Community of Practice
Community Reinvestment Fund, USA and Nowak Metro Finance Lab at Drexel University to Partner on Initiative
With a combined capital base of more than $1 billion, Economic Development Administration-capitalized Revolving Loan Funds (RLF) provide a critical source of gap financing to businesses that cannot otherwise access capital through a traditional lender. Now, a new initiative is set to provide enhanced opportunities for cooperation and collaboration among EDA's nationwide network of approximately 400 RLF operators.
This month, EDA's Networks program announces the award of a $1.6 million grant to the National Development Council (NDC) to coordinate and lead a community of practice dedicated to building capacity among RLF operators. Working with Community Reinvestment Fund, USA (CRF) and Drexel University's Nowak Metro Finance Lab, NDC will identify a core group of high-performing RLFs to serve as peer advisors to the nationwide community of RLF operators. This cadre will share best practices and lead peer-to-peer learning, enhancing the capabilities of RLFs in responding to recovery and resilience efforts and directing resources to underserved communities.
"The Revolving Loan Fund program is one of EDA's oldest and most successful initiatives," said Alejandra Y. Castillo, Assistant Secretary of Commerce for Economic Development. "The RLF Community of Practice will enhance the ability of our network of RLF operators to efficiently direct federal funds to communities most in need."
Established in 1969, the National Development Council works to increase the flow of capital for investment in low-income communities by supporting the development and preservation of affordable housing, the creation of jobs through training and small business lending, and the advancement of livable communities through investment in social infrastructure.
"The National Development Council is pleased to partner with EDA, CRF, and Drexel University's Nowak Metro Finance Lab for this important initiative," said Daniel Marsh, President of NDC. "The RLF Community of Practice will build RLF organizational capacity, increase qualified high-impact deployment rates of RLF funding, and build an effective and long-term EDA RLF cohort."
Work on the RLF Community of Practice will begin immediately with EDA funding supporting a two-year period of grant performance. Output and resources developed through the RLF Community of Practice will be preserved by NDC in an accessible format to support its continued utility beyond the initial period of grant performance. Visit EDA's Communities of Practice website for more information.