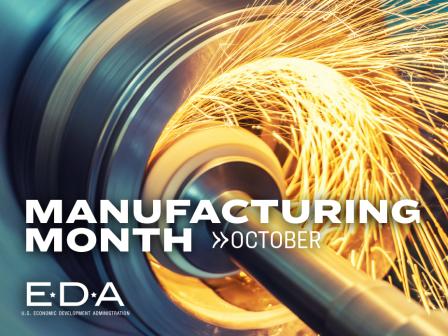 Reflections on Manufacturing Month, Part 1
This month is Manufacturing Month, and it has reminded me of one of the things I love most about my job: seeing first-hand how our manufacturing investments are making an impact in communities across America.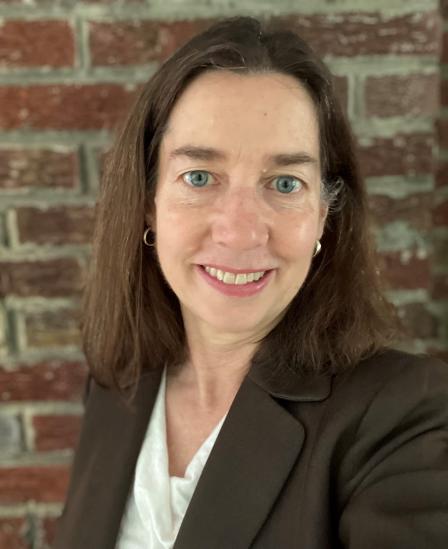 Recently, I was in California's Central Valley and saw how manufacturers in that region are adopting new technologies and sustainable processing methods to boost their global competitiveness and resilience. These advances not only boost manufacturing productivity, but also hold promise to increase job quality, reduce environmental impacts, and grow local suppliers for manufacturing in ways that can benefit the entire community. 
In too many places, however, there are gaps in regional talent systems, supply chains, infrastructure, accessible capital and inclusive partnerships that threaten these outcomes. I heard from industry leaders, employers, educators, local government and community-based agencies about how Economic Development Administration (EDA) investments were helping them forge coalitions and implement solutions to close these gaps.  
Regions are using their Comprehensive Economic Development Strategies (CEDS) to diversify their manufacturing base and target infrastructure and innovation investments toward emerging growth clusters like future mobility (electric vehicles) and health technologies. Local leaders in Fresno are uniting efforts under their Build Back Better Regional Challenge and Good Jobs Challenge awards to help underserved workers rapidly prepare for and embark on career-oriented, higher wage occupations in the region's multi-billion dollar food processing industry. Program designers are meeting people where they work and live to learn about their barriers and keen interest in reskilling and upskilling for higher wage jobs. Educators are experimenting with flexible curricula and rethinking training and safety equipment to better welcome nontraditional workers. This is just a slice of the incredible work that EDA's regional stakeholders are advancing to rebuild, strengthen and increase resilience and inclusiveness of manufacturing-led economies across the country.
Prioritizing Manufacturing
Manufacturing is an EDA investment priority — it plays a critical role in the United States' economic competitiveness.
Beyond the jobs manufacturing provides, the sector is a major source of innovation for the United States. The ability to create goods and services that enhance the way we live continues to be a driving force in growing the nation's competitiveness on a global stage.
CEOs of manufacturing companies, large and small, often identify workforce talent as the single most important factor in their success. Since the disruptions experienced during the pandemic and in the aftermath of major natural disasters, supply chain resilience is also top of mind for manufacturers. The ability of America's small manufacturers and domestic suppliers across this interdependent value chain to keep up with advances in technology and production processes is an important factor. U.S. manufacturers' ability to innovate is a key advantage to our global competitiveness. From airplanes to buildings, manufacturers are searching for new, lighter, stronger materials. For advanced manufacturers of smart technology driven products, the cycle time for development and implementation of new products and processes is exceedingly short. A strategically planned infrastructure system helps manufacturers move goods to market quickly and keep costs down. Finally, strong connections among public, private and community partners offer solid footing for manufacturing communities to build synergies and catalyze action across these dimensions.