Building Better Regions Community of Practice
A Community of Practice bolstering and amplifying the efforts of Build Back Better Regional Challenge Coalitions
Operated by Research Triangle Institute (RTI) in partnership with State Science & Technology Institute (SSTI) with support from EDA.
About the

Building Better Regions 

Community of Practice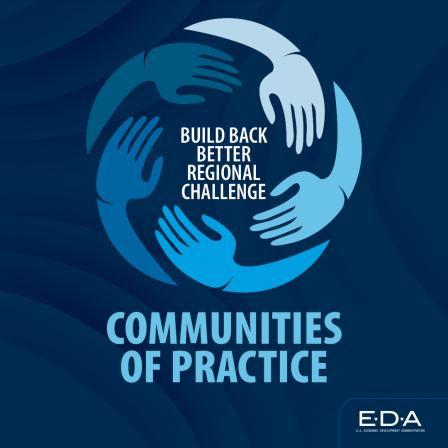 The Building Better Regions Community of Practice was established to forge deep, inter-regional ties between EDA's 60 Build Back Better Regional Challenge (BBBRC) finalist coalitions and foster collaborative, professional relationships amongst coalition leaders.
This CoP blends a shared learning environment with technical assistance for participants - a combination that will accelerate industry cluster growth for all 60 BBBRC finalists and benefit communities across the country by testing new strategies, creating deeper insights, and surfacing best practices.
Audience: Representatives of the 60 Build Back Better Regional Challenge Finalist Coalitions, including public, private, nonprofit, and higher education stakeholders 
For more information: https://www.buildingbetterregionscop.org/
To register: Building Better Regions Login
Contact: Building Better Regions Connect
Upcoming Events
BBBRC CoP convening information will be promoted here as appropriate.
Publications
BBBRC CoP publications will be collated here as they become available.
Background Resources
EDA Enlists RTI International to Launch Build Back Better Regional Challenge Community of Practice