Building Better Regions Community of Practice
A Community of Practice bolstering and amplifying the efforts of Build Back Better Regional Challenge Coalitions
Operated by Research Triangle Institute (RTI) in partnership with State Science & Technology Institute (SSTI) with support from EDA.
About the

Building Better Regions 

Community of Practice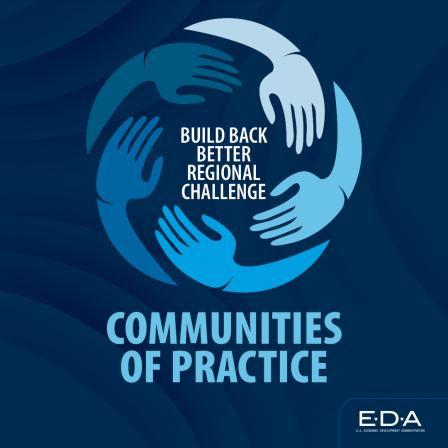 The Building Better Regions Community of Practice was established to forge deep, inter-regional ties between EDA's 60 Build Back Better Regional Challenge (BBBRC) finalist coalitions and foster collaborative, professional relationships amongst coalition leaders.
This CoP blends a shared learning environment with technical assistance for participants - a combination that will accelerate industry cluster growth for all 60 BBBRC finalists and benefit communities across the country by testing new strategies, creating deeper insights, and surfacing best practices.
Audience: Representatives of the 60 Build Back Better Regional Challenge Finalist Coalitions, including public, private, nonprofit, and higher education stakeholders 
For more information: https://www.buildingbetterregionscop.org/
To register: Building Better Regions Login
Contact: Building Better Regions Connect
Publications
BBBRC CoP publications will be collated here as they become available. Building Better Regions Blog: https://www.buildingbetterregionscop.org/blogs/
Background Resources