Economic Development District Community of Practice
A Community of Practice equipping Economic Development Districts to achieve their economic development goals
Operated by National Association of Development Organizations Research Foundation (NADO) in partnership with First Nations Development Institute, National Association of Regional Councils (NARC), University Economic Development Association (UEDA), with support from EDA.
About the EDD Community of Practice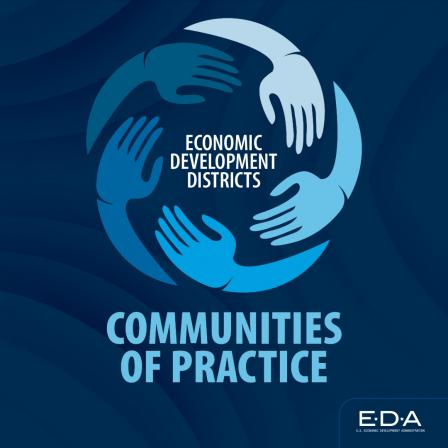 This initiative creates new pathways for staff at the approximately 400 EDA-recognized Economic Development Districts (EDDs) across the nation that serve urban, suburban, and rural regions to build relationships and explore and adopt new practices for advancing local and regional economic development strategies. Through in-person and virtual networking engagements, plus new tools and robust training resources, this effort will strengthen the organizational and leadership capacity of EDDs to better guide regions towards becoming more competitive, resilient, and equitable.
Audience: Staff of the nearly 400 Economic Development Districts serving distressed urban, suburban, and rural regions
For more information: https://www.nado.org/EDDCoP
To register: Sign Up for NADO Communications
Contact: bschwartz@nado.org
Upcoming Events
EDD CoP convening information will be promoted here as appropriate.
Publications
Background Resources