Revolving Loan Fund Community of Practice
A Community of Practice strengthening the capacity of Revolving Loan Fund operators
Operated by the National Development Council (NDC) in partnership with Drexel University's Nowak Metro Finance Lab and the Community Reinvestment Fund (CRF) with support from EDA.
About the

RLF

 Community of Practice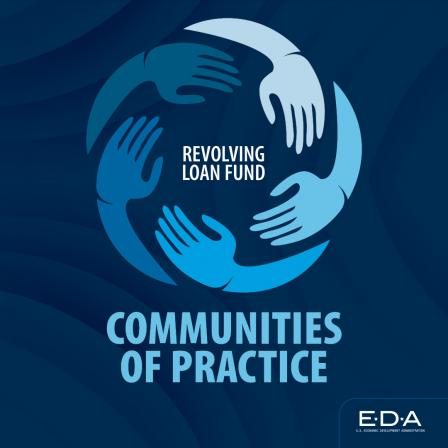 This initiative entails a robust schedule of training and professional development programs designed to enable Revolving Loan Fund (RLF) operators to better address the need for flexible, accessible, recovery and growth-oriented small business financing across the country. This Community of Practice will build RLF organizational capacity, increase qualified high-impact deployment rates of RLF funding, and build an effective and sustainable RLF cohort.
Audience: The approximately 400 operators of EDA's Revolving Loan Funds
For more information: https://rlf-cop.ndconline.org/welcome/
To register: http://eepurl.com/inOilA
Contact: RLF-CoP@NDConline.org
Upcoming Events
Publications
RLF CoP publications will be collated here as they become available.
Background Resources