Message from Assistant Secretary Jay Williams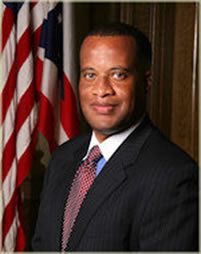 At the Department of Commerce, our strategic plan provides us with a clear mission: to grow trade and investment, support innovation, provide environmental intelligence, unlock our data for the benefit of businesses and the public, and to deliver our services with operational excellence.
At EDA we support this strategic focus by working with our partners across the nation to make key long-term investments in the foundation of America's economic growth - investments in people through skills training; investments in innovation and entrepreneurship; and investments in the country's physical and digital infrastructure.
As we mark our 50th Anniversary, we are proud of all of the great work that the agency and our partners have accomplished.
In 2015, EDA supported the Department's strategic plan through its approximately 620 investments totaling approximately $250 million.
Through these catalytic investments and the partnerships, we have helped to set the path forward for economic development.
Some of our highlights from 2015 are spotlighted below.
We thank you for your partnership in 2015! We certainly have a lot to be proud of, and we look forward to continuing to advance America's competitiveness in 2016.
Jay
Highlight: EDA: A Year in Review
2015 marked EDA's 50th anniversary!
Taking the time to reflect on everything EDA has accomplished helps us showcase the power of economic development and reminds us of the importance of supporting regional collaboration and focusing on innovation to create jobs!
Listen to U.S. Secretary of Commerce Penny Pritzker Commemorate EDA's 50th Anniversary (video)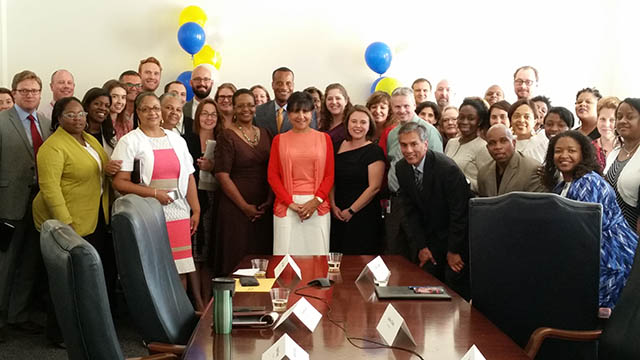 Secretary Pritzker with EDA staff for EDA's 50th anniversary celebration.
Success Stories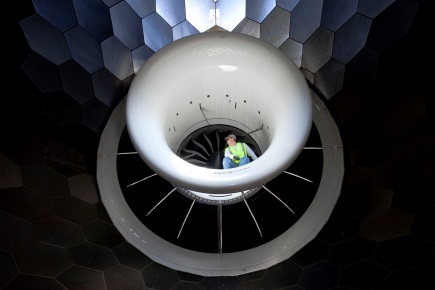 GE facility in Asheville, NC
Ashville, NC (ATRO) EDA University Center Partners with GE to Support Manufacturing of Aircraft Engines
Successful manufacturing is predicated upon innovation and implementation of new technologies that will support long-term competitiveness. While this is true in all industries, it is particularly true in aviation manufacturing. Increased pressures by consumers for engines that are fuel efficient and more powerful have led GE, a leader in aircraft engine manufacturing, to develop the new LEAP aircraft engine. This fourth generation aircraft engine is the most technologically advanced engine that the firm has ever produced and is stimulating significant investment in a number of GE manufacturing plants across the country to develop, assemble, and test parts for the new engine. As GE ramps up to begin full production of the new engine in 2016, the company has been examining how they can streamline operations to meet the growing demand beginning on day one.
At the GE facility in Asheville, NC, engineers and workers have been examining how the rotating seals and blades of the LEAP engine could be manufactured more efficiently, which will enable the company to manufacture more engines in a manner that is safer for employees. Currently, these components require manual deburring, or the removing of sharp metal edges to reduce friction and eliminate stress points in the engine. This process can take a skilled technician upwards of nine hours of extremely repetitive motion for a single rotating seal.
In order to meet demand by customers and fulfill preorders for the LEAP engine efficiently, the process for deburring these components needs to be significantly reduced. As GE engineers at the Asheville plant have been considering this challenge, they partnered with Western Carolina University's (WCU) Center for Rapid Product Realization, a University Center supported by the U.S. Economic Development Administration (EDA), to secure a team of engineering students to design and build an adaptive, automated system to deburr and contour the edges of the GE90-115B Forward Outer Seal. Through this partnership, the team has designed and programmed a robotic arm to automate the deburring process and has demonstrated how the technology could be utilized in the GE facility.