Success Stories
December 2015 Newsletter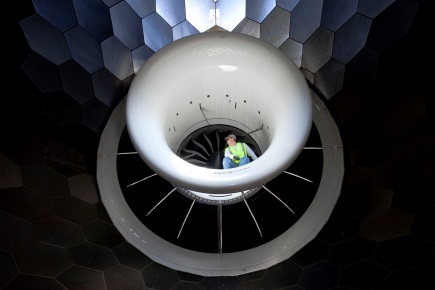 GE facility in Asheville, NC
Ashville, NC (ATRO) EDA University Center Partners with GE to Support Manufacturing of Aircraft Engines
Successful manufacturing is predicated upon innovation and implementation of new technologies that will support long-term competitiveness. While this is true in all industries, it is particularly true in aviation manufacturing. Increased pressures by consumers for engines that are fuel efficient and more powerful have led GE, a leader in aircraft engine manufacturing, to develop the new LEAP aircraft engine. This fourth generation aircraft engine is the most technologically advanced engine that the firm has ever produced and is stimulating significant investment in a number of GE manufacturing plants across the country to develop, assemble, and test parts for the new engine. As GE ramps up to begin full production of the new engine in 2016, the company has been examining how they can streamline operations to meet the growing demand beginning on day one.
At the GE facility in Asheville, NC, engineers and workers have been examining how the rotating seals and blades of the LEAP engine could be manufactured more efficiently, which will enable the company to manufacture more engines in a manner that is safer for employees. Currently, these components require manual deburring, or the removing of sharp metal edges to reduce friction and eliminate stress points in the engine. This process can take a skilled technician upwards of nine hours of extremely repetitive motion for a single rotating seal.
In order to meet demand by customers and fulfill preorders for the LEAP engine efficiently, the process for deburring these components needs to be significantly reduced. As GE engineers at the Asheville plant have been considering this challenge, they partnered with Western Carolina University's (WCU) Center for Rapid Product Realization, a University Center supported by the U.S. Economic Development Administration (EDA), to secure a team of engineering students to design and build an adaptive, automated system to deburr and contour the edges of the GE90-115B Forward Outer Seal. Through this partnership, the team has designed and programmed a robotic arm to automate the deburring process and has demonstrated how the technology could be utilized in the GE facility.
Initial demonstrations were positive, based on these outcomes GE has decided to implement the design that was created through the partnership with the WCU University Center in late December for a January implementation. By adapting this technology, GE will automate and expedite the deburring portion of the manufacturing process, which means it will be able to deliver more engines in a timely manner with consistently high quality. Importantly, this innovation also enables GE to redirect the workforce currently focused on deburring to other parts of the manufacturing process that will require less repetitive motion, thereby reducing risk for employee injury.
EDA-funded University Centers (UC) provide critical resources to help leverage the talents and assets of the University to support regional economic development initiatives. Michael Meguiar, Asheville Plant Leader for the GE Aviation facility, noted that "programs like the EDA-funded University Center help build a pipeline of talent and resources that are helping companies like the GE Aviation manufacturing facility to be competitive."
The EDA-funded UC at WCU supports regional entrepreneurs and businesses with product development and commercialization that foster long-term job creation and business expansion.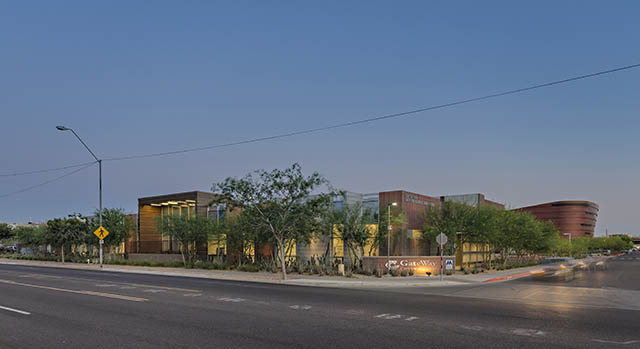 Phoenix's Bioscience and Technology Incubator is growing companies in the bioscience, renewable energy, emerging technologies and software development industries
Bioscience and Technology Incubator in Phoenix, Arizona Working to Grow Early-stage and Startup Companies
Phoenix and the Greater Phoenix area were severely impacted by the Great Recession. The region's construction industry suffered a severe decline, and Arizona was one of the top three states impacted by the financial mortgage crisis. Both Maricopa County and the Phoenix-Mesa-Scottsdale MSA lost over 6,000 jobs during the second quarter of 2008. There was a need to diversify the economic base of the region and create job opportunities that pay well.
The Maricopa County Community College District received a $3 million EDA grant in May 2009 to build the Center for Entrepreneurial Innovation (CEI), an incubator at Gateway Community College in Phoenix. The CEI facilities include 35 office suites ranging in size from 224 to 650 square feet, lab/bio suites, open collaborative spaces, hoteling offices, administrative/leadership, video conferencing, and meeting spaces.
The incubator helps grow early-stage and startup companies in industries such as bioscience, renewable energy, emerging technologies and software development. CEI provides these companies targeted business services and proactive business support to create a link between technology development, competing markets and opportunities, entrepreneurial and managerial talent development, early stage capital sourcing, education and training, coaching and business counseling.
A little over two years after opening in March 2013, the facility has created 129 jobs. The grantee estimates the project will eventually create 600 jobs and generate $18 million in private investment.
More information is available at the Center for Entrepreneurial Innovation website: www.ceigateway.com.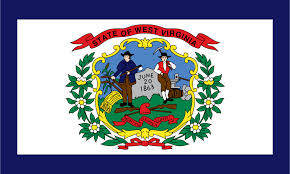 Phoenix's Bioscience and Technology Incubator is growing companies in the bioscience, renewable energy, emerging technologies and software development industries
POWER Initiative Implementation Grant Helping to Expand Job Opportunities in Monroe County, West Virginia
The UTC Aerospace System's plant located two miles north of The Town of Union in Monroe County, West Virginia employed three hundred sixty nine (369) people as of December 2014. Their current plan is to expand their work force with an annual projected 3% job growth reaching a work force of four hundred thirty nine employees by the year 2020.
Currently, UTC manages its own water needs for both potable water and fire suppression through two wells (potable water) and a water collection pond (fire suppression). However, in recent years - during times of drought - one of their wells has gone dry, and the water level in their retention pond has been significantly lowered.
Because of these water problems, UTC's plans to significantly increase their work force, or even to have their plant remain open in Monroe County was seriously threatened.
In an effort to alleviate their concerns over water, UTC approached both The Town of Union and The Monroe County Commission to request that public water be brought to their plant. In meetings with the Town and the County, UTC has committed to participate in this project financially with a significant amount of the project's costs. The Town and the County, both being desirous of keeping the largest single employer in Monroe County from leaving, started a water project to take water to the UTC plant from the Town of Union by advertising for a project engineer, and holding public meetings to help develop this project.
An $826,400 POWER implementation grant secured from EDA helped to secure the needed funding for the $2.5 million project, which will extend public water from the Town of Union to the UTC Aerospace Systems' manufacturing plant that is located two miles north of Union on U.S. Route 219.
As a result, part of Monroe County that was without safe and reliable public water will have a potable water system. The chance for economic growth will be greatly enhanced. Property values will be protected and perhaps increased.
An additional benefit of this project is that it will make it possible for Union to serve the community of Pickaway that is only one mile past the UTC Aerospace Systems Plant. Pickaway has approximately one hundred eleven (111) homes and ten (10) operating businesses that all have the same water problems as the UTC plant -low water tables and unreliable wells.