Spotlight: Economic Recovery an Inter-agency Effort: Economic Development Assessment Team to Deploy to Maine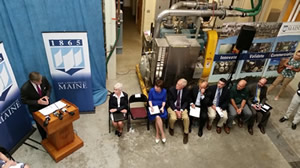 Deputy Assistant Secretary Matt Erskine announces $4.2 million investment and EDAT to Maine at the University of Maine.
Over the last several years, a number of Maine's major paper mills have closed, and thousands of hard-working Americans living in rural communities have lost their jobs.
In March 2016, Maine Senators Susan Collins and Angus King sent a joint letter to Commerce Secretary Penny Pritzker asking for support from the U.S. Department of Commerce to help address the deteriorating economic conditions.
In response, on July 29, 2016, the Economic Development Administration (EDA) announced more than $4 million to help diversify and grow the Maine economy, and shared the bureau will deploy an interagency Economic Development Assessment Team (EDAT) to eastern Maine in August.
Success Story: TruFund Accelerates Innovative Programs in Louisiana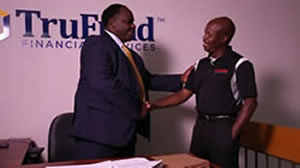 TruFund supports minority and women owned contractors.
The Economic Development Administration (EDA) awarded TruFund Financial a $500,000 EDA funded/$500,000 match grant in 2014 to assist with small business development and growth in Louisiana.
In its two-year grant period, TruFund has launched a variety of projects which support minority and women-owned contractors in distressed areas of the state, with concentrations in the two largest metropolitan areas: New Orleans and Baton Rouge.
Highlight: EDA Establishes Office of Economic Development Integration (OEDI)
Department of Commerce Deputy Secretary Bruce Andrews addresses EDI orientation.
EDA has been designated by the Office of Management and Budget (OMB) as the federal government's official economic development integrator in recognition of both the agency's successful management of cross-agency initiatives, and in recognition of the fact that it is the only federal agency whose sole mission is economic development.
The purpose of the Office of Economic Development Integration (OEDI) is to facilitate direct engagement between communities and multiple federal stakeholders to collaboratively solve complex economic issues. OEDI will connect communities to economic development opportunities across the federal government by serving as an internal resource to EDA regional staff who work with the agency's clients on a regular basis.