National Advisory Council on Innovation and Entrepreneurship (NACIE) Board
Andrew Reamer, Ph.D.

Research Professor at George Washington University; Washington, DC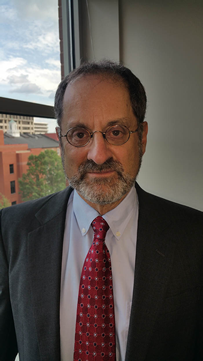 Andrew Reamer focuses on federal policies that support U.S. economic competitiveness, including those concerning innovation, entrepreneurship, R&D, and workforce development. He is particularly interested in the federal statistical system's role in supporting competitiveness and serves on the Bureau of Economic Analysis Advisory Committee, the Secretary of Labor's Workforce Information Advisory Council, the Bureau of Labor Statistics Data Users Advisory Committee, and the Statistics Committee of the National Association for Business Economics.
Before joining GW in 2011, Prof. Reamer was a fellow in the Brookings Institution's Metropolitan Policy Program (2004-2010), managed Andrew Reamer & Associates, an economic development consulting practice (1995-2004), and co-founded Mt. Auburn Associates, also centered on economic development (1984-1995). At Brookings, he co-authored a paper that led to Congress authorizing OIE's Regional Innovation Strategies Program. As a consultant, he prepared economic development analyses and strategies in 25 states.
Prof. Reamer received a Ph.D. in Economic Development and Public Policy (1987) and a Master of City Planning (1981) from the Massachusetts Institute of Technology and a Bachelor of Science in Economics at the Wharton School, University of Pennsylvania (1971).