National Advisory Council on Innovation and Entrepreneurship (NACIE) Board
Joseph Kapp

Entrepreneur in Residence at Eastern WV Community & Technical College and CEO at Behavioral Business, LLC; Moorefield, WV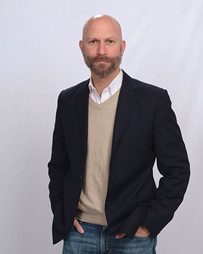 Joe Kapp, a serial entrepreneur and national keynote speaker, wears a number of professional hats. He is an award winning serial entrepreneur, having started and sold his first business, in college. Mr. Kapp has significant experience working with community colleges around the United States on developing economic and entrepreneurial projects. Mr. Kapp has worked nationally with local communities to serve as an economic development catalyst and change agent. He has served as adjunct faculty and Entrepreneur-In-Residence at Eastern WV Community and Technical College.
Mr. Kapp recently founded Behavioral Business, LLC., a consulting firm that uses a entrepreneurial mindset to lead and direct clients. Mr. Kapp is co-founder of the national non-profit, the LGBT Technology Partnership.
Mr. Kapp previously owned a successful asset management firm, where he worked with numerous business clients and managed over $80 Million in client assets.
Mr. Kapp has over 10 years of experience in the technology industry, Mr. Kapp has also served as the President of a Chamber of Commerce in Washington, DC. Recognized nationally, he has authored numerous articles.
Mr. Kapp holds a Master's degree in Government Administration from the University of Pennsylvania and his Bachelor's degree in economics from Florida State University.