National Advisory Council on Innovation and Entrepreneurship (NACIE) Board
Sue Griffith Smith

Vice President Technology and Applied Science at Ivy Tech Community College; Indianapolis, IN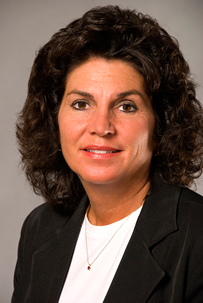 Sue G. Smith is the Vice President for the Technology & Applied Sciences Division and Corporate Executive for Advanced Manufacturing at Ivy Tech Community College. Ms. Smith has been with Ivy Tech for over 25 years in various roles including Corporate College, Workforce Development, and now in the academic division.
Currently as vice president, Smith has statewide responsibility for and oversight of all Ivy Tech's technology and applied science degree programs. Smith is aligning the division statewide with industry needs by engaging corporate partners and stakeholders.
Smith has also represented Ivy Tech in state, national, and international manufacturing organizations. She participates in numerous national and international partnerships, serving as both a speaker and host. She has participated in numerous successful economic development visits in the US and abroad and participated in two delegations to study the German apprenticeship model.
Increasing international partnerships and relationships is one of her passions and she has developed two sister college partnerships in Wuxi, China and Huzhou, China.
Smith graduated from Indiana University with a bachelor's degree in journalism and associate degree in business. She later earned her master's degree from Antioch University - McGregor.