Economic Adjustment Assistance
PROVIDING THE BUILDING BLOCKS FOR SUCCESS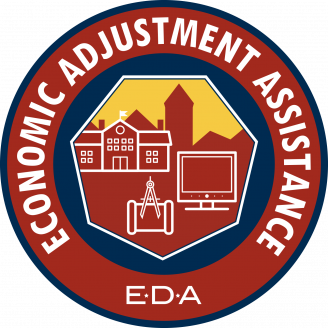 The U.S. Economic Development Administration's (EDA) Economic Adjustment Assistance (EAA) program invested $500 million in American Rescue Plan funding to help plan, build, innovate, and put people into quality jobs in hundreds of communities across the nation. As part of the suite of EDA American Rescue Plan programs, the EAA program is funding 256 grantees that will implement projects in 48 states, Puerto Rico, and the District of Columbia to address some of the most pressing economic development challenges in their communities. As a result, these projects are estimated by applicants to garner over $11 billion in private investment and create and retain over 64,000 jobs.
Learn more about the American Rescue Plan EAA grantees by exploring the American Rescue Plan Impact Map.
The EAA program is EDA's most flexible program, evidenced by the wide range of investments the program supports. Urban, rural, and coastal communities across the country are implementing projects that will: bring critical infrastructure to many underinvested communities; create workforce development programs and pathways to good-paying jobs in communities in need; and develop business ecosystems that will allow small businesses and entrepreneurs to grow, share learnings, and flourish.
As part of EDA's Coal Communities Commitment, $208.3 million of EAA funding across 89 projects will directly support coal communities, aiding in their economic recovery and revitalization efforts through the creation or expansion of new industry sectors. Further, $32.9 million of EAA funding through 19 projects will directly support Tribal communities.
Collectively, EAA grantees will set the stage for economic revitalization, expansion, and resiliency in communities across the country.
Program Resources
Contacts
Please visit www.eda.gov/contact to find contact information for your Economic Development Representative.