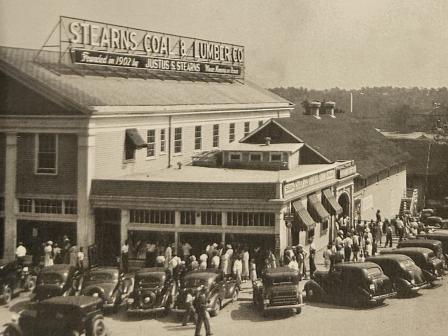 EDA Puts Former Kentucky Coal and Timber Community on the Right Track for Tourism
Stearns, Kentucky is rich in Appalachian history and culture, founded in 1902 by the Stearns Coal and Lumber Company. Centrally located within the state, adjacent to both the Daniel Boone National Forest and the Big South Fork National River and Recreation Area, Stearns was a 'company town' for decades serving as a major player in the mining and logging industries. More than 2,000 people lived and worked throughout 18 coal camps.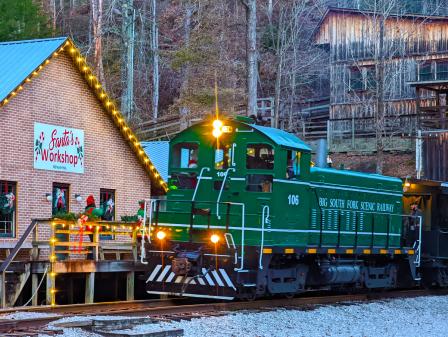 Like many company towns throughout America, Stearns ensured its residents had the infrastructure and civil services they needed, while also providing theaters, pool halls, tennis courts and baseball fields for comfort. They even provided a celebrated golf course, which is still open today.
The company also operated a railroad that serviced several of these camps. Legend has it that it was this railroad that inspired the classic Tennessee Ernie Ford song 16 Tons. However, as mines began to close and industries began to shift, these railroad towns began to lose steam. The community needed to re-invent itself, and it looked towards tourism.
"We wanted to preserve the history of our town so that today's generation can understand what their ancestors had," said Ray Moncrief, President of Outdoor Venture Corporation. "The railroad is a central part of that story, but it hadn't been upgraded in over forty years."
Moncrief serves with the McCreary County Heritage Foundation, along with other long-time residents Bennie Garland and JC Egnew. In 2018, the trio spearheaded a grant application with the Economic Development Administration, who provided the foundation with a $2 million Economic Adjustment Assistance award for the railroad's restoration.
Today, the Big South Fork Scenic Railway serves as an economic driver in the region, providing travelers with a guided tour of the scenic Kentucky landscape. It also takes them back in time, as they visit the recreation of a 1930s era coal camp named Barthell. It features many of the same facilities that Stearns historically provided, including 13 cabins, a general store, a doctor's office, and a building for church and school. There is even an undertaker's office.
The train operates annually from April 1st to December 31st. During the holiday season, it serves as the region's official Polar Express, as inspired by the award-winning children's book and Warner Brothers feature film. Visitors are transported from the Stearns Depot to the North Pole, where Santa Claus joins them for the return trip, providing presents, hot chocolate and more. In 2022, more than 12,000 riders celebrated the holidays on these rails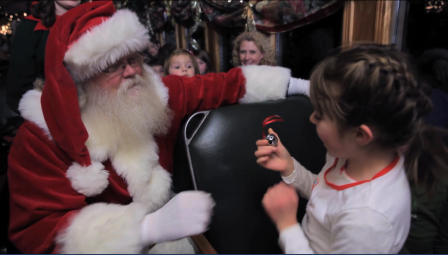 With the railroad serving as an anchor for tourism, the foundation turned its attention towards long-term sustainability.
"We have all the things you need for tourism, but we need to create critical mass for our visitors," said Egnew, whom many of Stearns' public buildings are named after. "Our plan is to redevelop several buildings in the downtown area, that will expand our tourism outreach."
To help make that possible, the foundation applied for an additional EDA award in 2022 through the American Rescue Plan's Travel, Tourism and Outdoor Recreation program. They received a $3.9 million award to support revitalization of the McCreary County Museum and for the establishment of a Southern Welcome Center, which will include a coffee and gift shop. The award also provided for infrastructure improvements like paving and plumbing upgrades.
Stearns is closely situated to Interstate 75, a major southern route into the Kentucky wildlands. There are a host of tourist destinations as close as 20 minutes away, including Cumberland Falls State Resort Park and the Natural Arch Scenic Area, which see more than 4 million visitors every year. The foundation hopes EDA support will help make the region attractive to tourists and support the small businesses and supply chains that will invigorate the regional economy.
"McCreary County offers more than 1,000 miles of hiking trails," said Garland. "The issue is getting people to stay in Stearns longer. We are currently looking to develop a new RV park and increase our AirBNB community."
The foundation anticipates the project will be completed in 2025.
To read about other projects supported by the Economic Development Administration, please visit eda.gov.