AgStart Building Future of Food in Northern California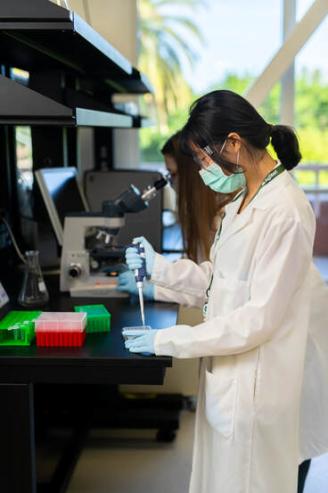 Agriculture in California is more than just vineyards and avocado groves. According to data from the California Department of Food and Agriculture, farmers in the Golden State produce more than one-third of the United States' vegetables, two-thirds of its fruits and nuts, and manage more dairy cows than any other place in the United States. In fact California is the largest food-producing state in the country, and a critical lynchpin in the nation's agricultural ecosystem. It is also globally competitive, producing 80 percent of the world's almonds and one-third of the world's processed tomatoes, while remaining a significant exporter of citrus, sushi rice, and other crops. But issues of workforce, water, and land availability are coalescing to challenge the future of food in California.
"Innovation is going to be the salvation of California's agricultural competitiveness, and – with it – U.S. agricultural competitiveness," explains John Selep of the Sacramento-based AgTech Innovation Alliance. "The major question girding the future of food in California, according to Selep, is "how do you bring food and ag-tech innovators together with the resources they need to be successful?"
Envisioning The Future Of Food
In 2012, economic development leaders with a regional non-profit joined forces with the University of California, Davis to establish AgStart, an agricultural technology incubator designed to drive innovation in the Sacramento Valley. Supported by a $1 million investment from an i6 Challenge Grant awarded by the U.S. Economic Development Administration (EDA), AgStart grew from the shared recognition that ag sector innovation was coming from startup companies, but that startups faced a difficult journey moving from concept to market.
For the first nine years of AgStart's life, it operated as a virtual incubator, providing technical assistance, business counseling, and expert-led workshops to support ag-tech startups in the expansion and scaling of their enterprises. Three additional EDA grants – combined with state and local investment – allowed AgStart to grow its offerings, build a network of like-minded incubators across the state, and establish a physical presence. In 2021, AgStart opened the Lab@AgStart, a new facility providing startups a state-of-the-art wet lab, a commercial-grade test kitchen, and co-working and meeting space where startup companies could commercialize their innovations.
Driving Ag-Tech Innovation
Within five months of opening, the Lab@AgStart successfully filled all 26 of its wet lab benches and – as of July 2022 – has recorded $2.4 million in new annual payroll generated by companies setting up shop in the facility. An additional $45 million in private funding has flowed into the area in the form of investments in AgStart's incubator residents. Responding to increasing demand, the Lab@AgStart will soon open a new wing, adding fermentation and tissue culture capacities, and more than doubling its lab and office space.
For startups, however, one of AgStart's most important assets may be its position embedded in the burgeoning agricultural innovation cluster centered in the Sacramento Valley. There, a tetrad of drivers, including extensive business networks, market access, solid infrastructure, and a supportive policy framework, are combining to generate the kind of serendipity that feeds organic innovation growth.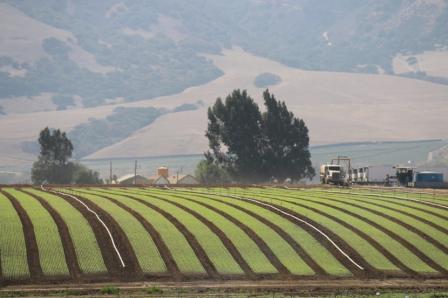 "We have a company originally founded in Singapore that wanted to establish a U.S. presence, so they direct-launched from there into our incubator and hired local staff; AgStart is their North American headquarters," says Selep, who also serves as board chair of AgStart. "If you're an ag-tech startup coming from Singapore, New Zealand, or Israel, you're not operating in a large enough local market to achieve success. Investors want to see that companies have a globalization strategy, and our AgStart incubator can act as that North American landing spot."
Aside from jobs created, and investment generated, a more intangible benefit for California agriculture is coming in the form of the new technologies and processes growing out of AgStart's incubator residents. Companies like Pheronym, which is developing safe and eco-friendly methods of pest control; MyFloraDNA, which offers services to accelerate and optimize plant selection using DNA analysis; and TurtleTree, a company creating new cell-based dairy nutrition products, are a few AgStart residents developing the ideas and innovations that will help increase the efficiency and competitiveness of California food production into the 2030s and beyond.
According to Trish Kelly, Managing Director at Sacramento's Valley Vision and a member of AgStart's board of directors, the incubator has set a new standard for collaborative economic development in Northern California: "I have been involved with EDA projects for decades and have never seen a project that leveraged such involvement from both the private and public sectors."
AgStart is one of several investments EDA has made in California's agricultural future, including the Citrus Clonal Protection Program at the University of California Riverside, the proposed Fresno-Merced Future of Food (F3) Initiative, infrastructure support for cheese producers and packagers, and more.
To see how others are using EDA grants to support local economic development, visit EDA's website.
The Lab@AgStart includes a state-of-the-art wet lab. California is the United States' largest food-producing state.