BLOG | EDA Celebrates Earth Day by Reinforcing Commitment to Building a Climate-Ready Nation
Economic development and environmental conservation are becoming increasingly intertwined, as communities look for new ways to be more environmentally and economically resilient. Under the Biden-Harris Administration, new approaches to sustainable development are proving that economic growth can be achieved in ways that simultaneously reduce environmental impacts and support work to build a climate-ready nation. In fact, this Administration approaches addressing climate change as both an economic and national security imperative.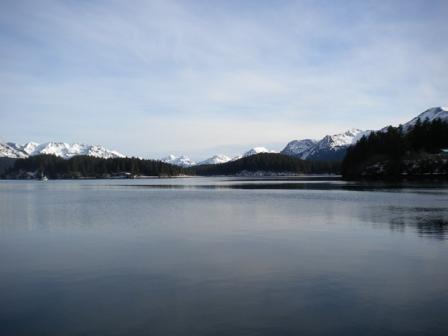 "The Biden-Harris Administration's sustainable development agenda is proving that economic growth and environmental progress are not mutually exclusive," said Assistant Secretary of Commerce Alejandra Y. Castillo. "EDA is committed to ensuring the promise of American prosperity is sustainably and equitably realized through our investments in projects designed to spur innovation and competition in the green and blue economies. We're proud to join other bureaus of the U.S. Department of Commerce in observing the 53rd annual Earth Day."
Sustainable, Climate-Ready Investments
In 2021, EDA adopted a new set of investment priorities that places sustainable development at the forefront of the bureau's equity-focused grantmaking agenda. Since the adoption of the sustainable development investment priority, EDA has committed more than $545 million in 121 projects related to environmentally sustainable development, including 75 funded through President Biden's American Rescue Plan Act.
Recent investments include:
Economic Growth and Environmental Progress
These projects, and more like them, are helping communities and regions build the capacity for sustainably managed economic development. According to grantee estimates, they are expected to create or retain 24,498 jobs and attract nearly $5.3 billion in private investment.
In addition to standalone projects focused on sustainability, EDA is also weaving the principles of environmentally friendly development into all its initiatives. With the forthcoming Tech Hubs program, EDA is seeking to strengthen U.S. national and economic security by developing clusters of businesses, communities, colleges and universities, and workers focused on accelerating innovation and technology deployment throughout the country. Tech Hubs can be created around green and sustainable industries, and analysis of sustainability is an element of the application process.
EDA proudly collaborates with its fellow agencies at the Department of Commerce and across the Administration in a whole-of-government approach to ensure we are making sustainable, equitable investments. Just one example is found in the connection between EDA and NOAA in shaping infrastructure investment policies that reflect the needs of a nation grappling with a rapidly changing climate.
Learn more about EDA's investment priorities, including its commitment to sustainable development, at eda.gov.