Good Jobs Challenge Community of Practice
A Community of Practice bolstering and amplifying the efforts of Good Jobs Challenge grantees
Jobs for the Future (JFF) in partnership with American Association of Community Colleges (AACC), the Committee for Economic Development of The Conference Board, and the National Association of Workforce Boards (NAWB) with support from EDA.
About the

GJC

 Community of Practice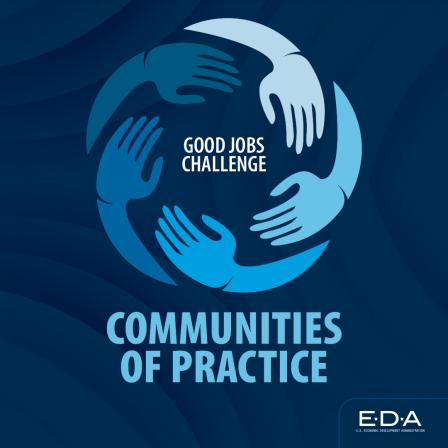 The Good Jobs Challenge Community of Practice is a robust, multi-layered, Community of Practice and technical assistance strategy for Good Jobs Challenge grantees designed to foster collaboration among grantees, provide wraparound support for grantees throughout project implementation, and identify best practices to benefit the greater community of workforce, education, and economic development stakeholders.​ The initiative will equip local and regional leaders to drive equitable and inclusive recovery of workforce systems and foster long-lasting stability for citizens, businesses, and industries in grantees' regions.
Audience: 32 Good Jobs Challenge (GJC) grantees, made up of intermediaries, employers, economic development agencies, higher education institutions, community-based organizations, state agencies, and other
For more information: Coming Soon!
Contact: nhumphrey@jff.org
Upcoming Events
GJC CoP convening information will be promoted here as appropriate.
Publications
Collaboration Key to Boosting Good Jobs Challenge Workforce Systems
Background Resources