Manufacturing Community of Practice
A Community of Practice for communities seeking to make manufacturing more robust, equitable, sustainable and resilient in the United States
Operated by the American Manufacturing Communities Collaborative (AMCC)  in partnership with the Northeast-Midwest Institute with support from EDA.
About the Manufacturing 

Community of Practice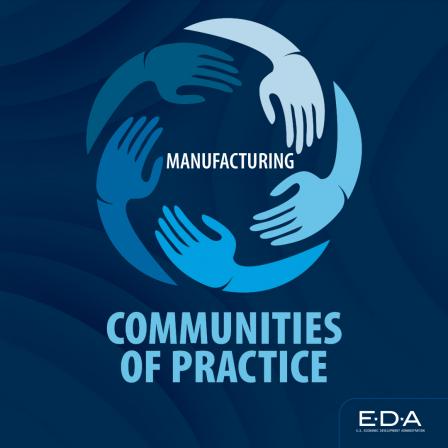 This manufacturing-focused Community of Practice is designed to connect manufacturing stakeholders in a collaborative effort to amplify and align best practices in manufacturing-focused economic development. Participants will gain access to regular events, communications, and web-based learning opportunities that will equip them to craft appropriate interventions to produce beneficial outcomes in their communities.
Audience: Manufacturing communities, broadly defined as regional collaborations of public and private stakeholders dedicated to building and implementing a regional economic development plan with an important manufacturing component
For more information: https://americanmcc.org/
To register: https://americanmcc.org/subscribe/
Contact: matt.bogoshian@amccmail.org
Publications
Background Resources