American Rescue Plan
Partnering with America's Communities to Build Back Better
"The bottom line is: The American Rescue Plan meets the moment."

President Joseph R. Biden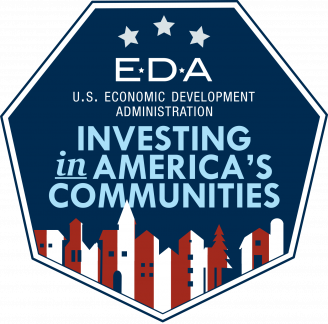 On March 11, 2021, President Joseph R. Biden signed the American Rescue Plan into law. This historic legislation was designed to enable all Americans to respond to and recover from the impacts of COVID-19.
Under the American Rescue Plan, EDA was allocated $3 billion in supplemental funding to meet the urgent needs of American communities. With deep gratitude to its partners, industry, and communities across the country, EDA is proud to share that across 780 grants awarded through six innovative grant programs, as of September 27, 2022, EDA invested its $3 billion in transformational American Rescue Plan projects.
EDA's American Rescue Plan grant programs include:
Additionally, when the American Rescue Plan programs were launched in 2021, EDA committed $300 million to American coal communities through its Coal Communities Commitment. Ultimately, EDA exceeded the commitment and awarded $551 million to coal communities.
Please click the logos below for more information on each American Rescue Plan grant program and the Coal Communities Commitment: