Training tech-savvy farm workers to meet employer demand in Wabash Valley
Population

EDA Investment
In Indiana, supported by a $1.2 million EDA grant, Ivy Tech Community College is training the next generation of farmers to use precision agriculture—a data-driven approach to farming that is more productive, sustainable, and profitable.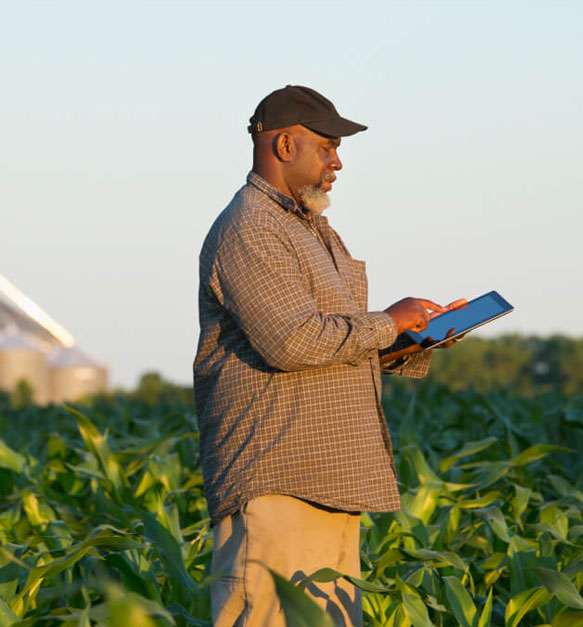 The college's Precision Agriculture Equipment Technology program, the first of its kind in Indiana, was driven by industry demand for current and future workforce needs in the Wabash Valley region, which spans most of Indiana and part of Illinois. A 2014 Ivy Tech survey of Indiana employers revealed that precision agriculture jobs are expected to grow, but no local degree programs existed to train workers.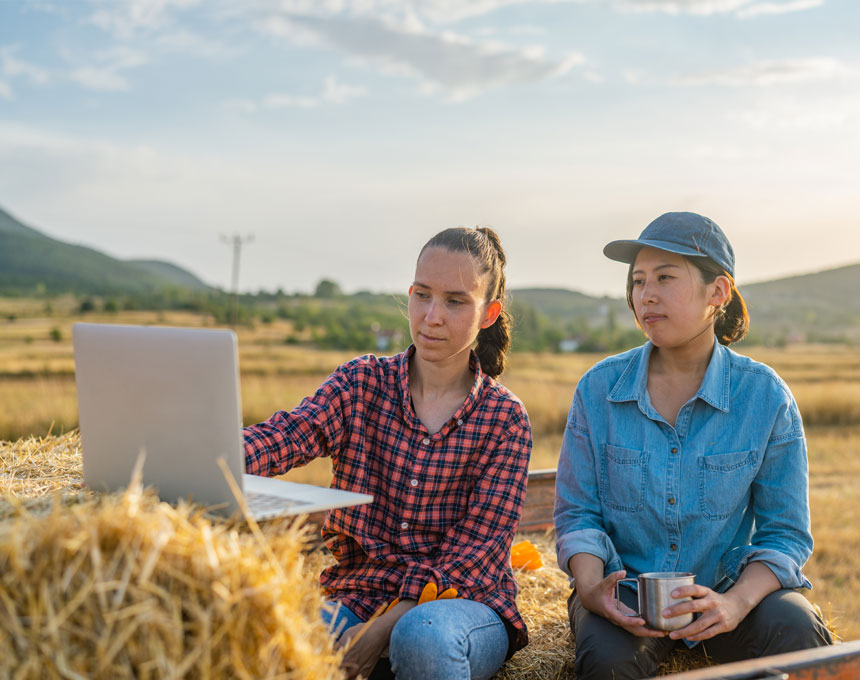 Another concern: the average age of Indiana's farm workers had increased from 49 in 1950 to nearly 60, as farm output over the same time had increased 2.7 times. Ivy Tech recognized the potential precision agriculture has to engage a younger population and encourage them to stay in state after graduating.
To create an instructional space large enough to house emerging and large-scale technology, Ivy Tech launched a $2.5 million campaign in 2016 to renovate a 26,000-square-foot warehouse on their Terre Haute campus. EDA provided a crucial matching-funds grant.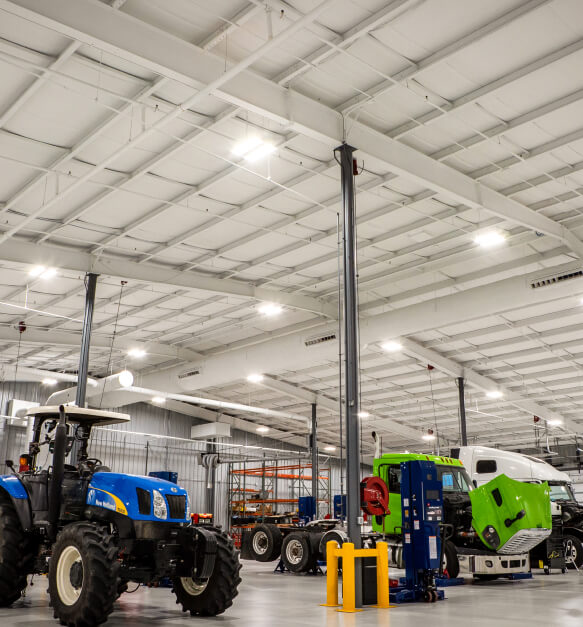 "The support and the investment from EDA provided us a platform for telling our story, getting our community engaged, and getting the industry engaged," said Lea Anne Crooks, chancellor of Ivy Tech Community College in Terre Haute. "It's a beautiful demonstration of the public and private sector working together to achieve a larger mission, and EDA was a pivotal component."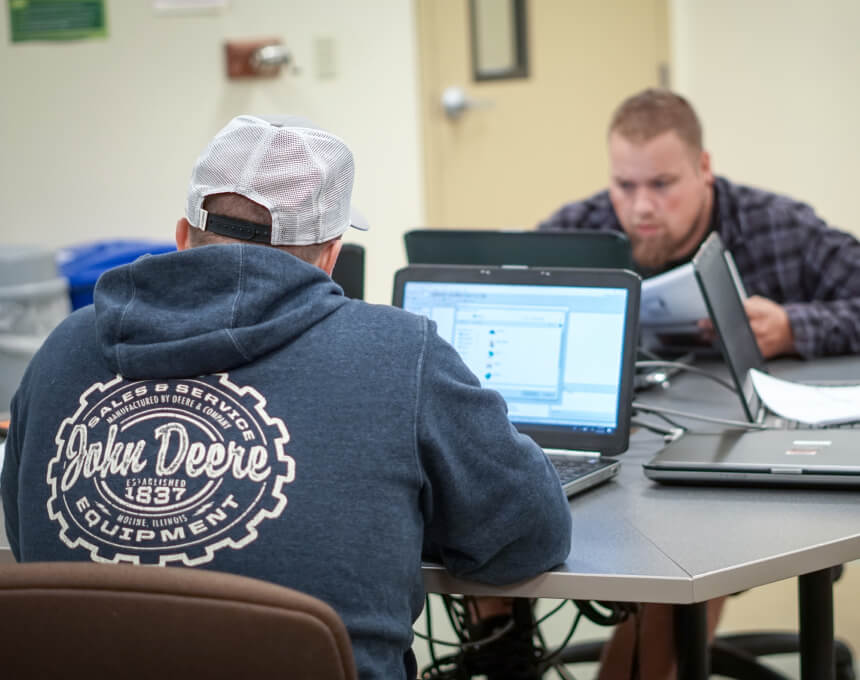 Students from across Indiana and other states have attended, demonstrating the program's reach and impact on the greater region. Through the program, they receive training in geospatial technology related to crop planting, fertilization, and harvesting. They use GPS to program self-driving tractors, learn how science and technology can make farming more accurate and efficient, and get hands-on experience with state-of-the-art equipment provided through industry partnerships.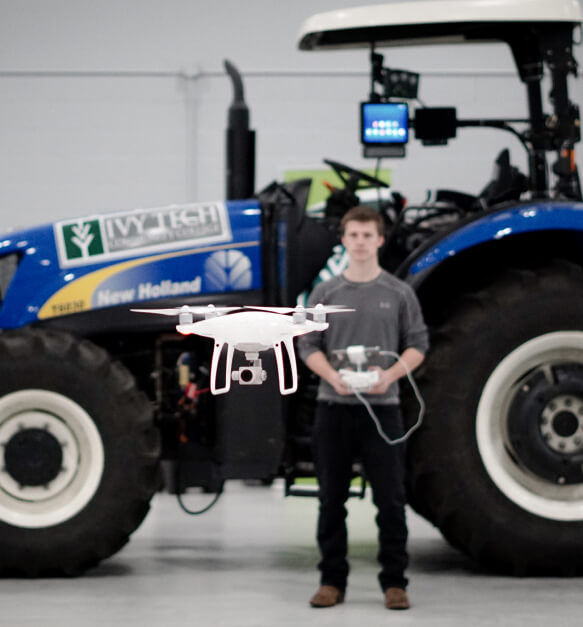 "There was always something exciting going on, whether it was a seed rep coming in and flying a drone with us… or whether it was going to our test plot to harvest or plant," said Jessica Gries of Poseyville, Indiana, one of the program's first graduates. "We were always doing something interactive, and that's what really drew me in."
By training students like Gries, Ivy Tech is strengthening Indiana's workforce, helping the region stay competitive by advancing precision agriculture.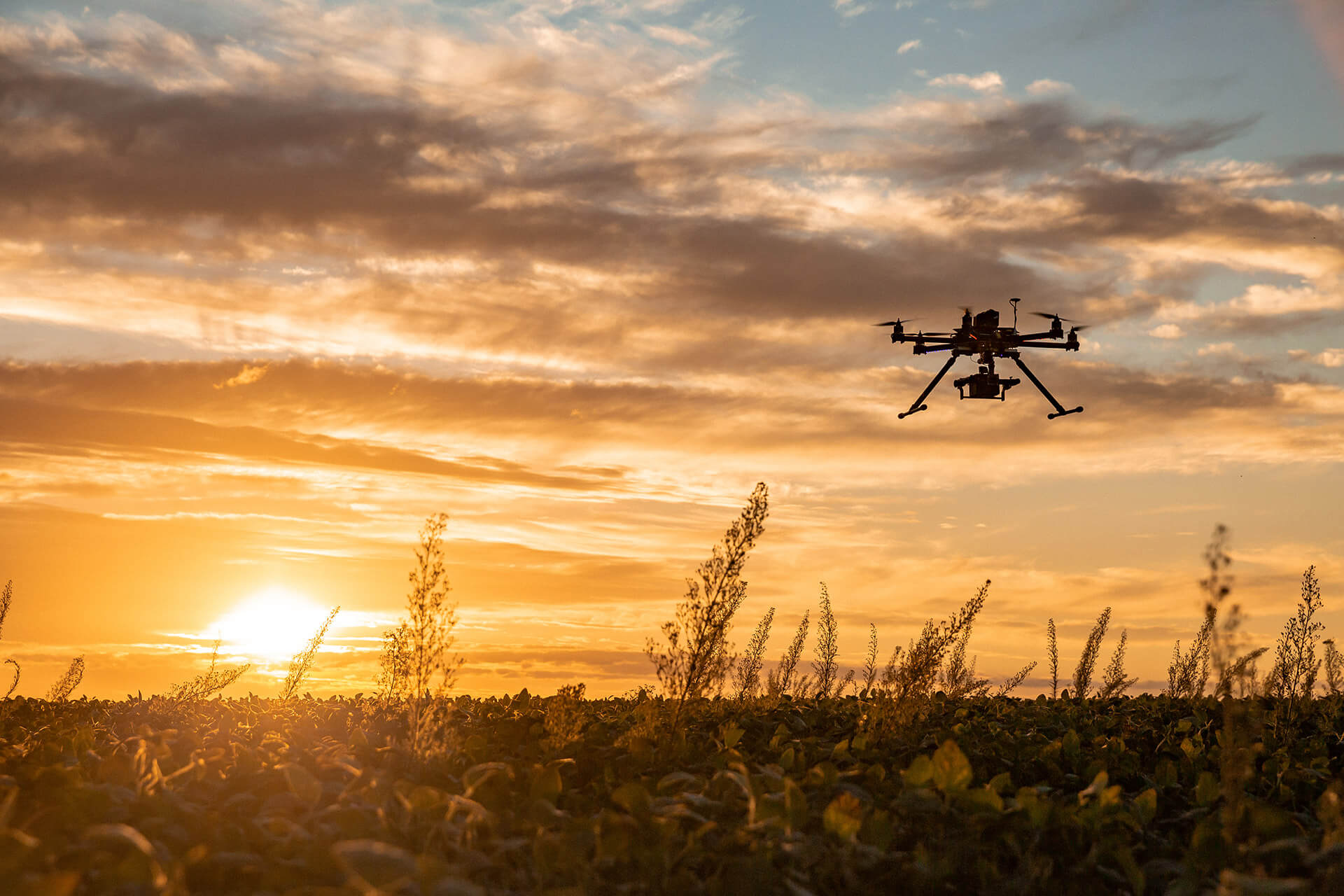 Credits
Images (in order of appearance):
Smithsonian/Getty Images
Ariel Skelley/Getty Images
recep-bg/Getty Images
evandrorigon/Getty Images
Image courtesy of Ivy Tech Community College
Image courtesy of Ivy Tech Community College
Image courtesy of Ivy Tech Community College
Martin Harvey/Getty Images